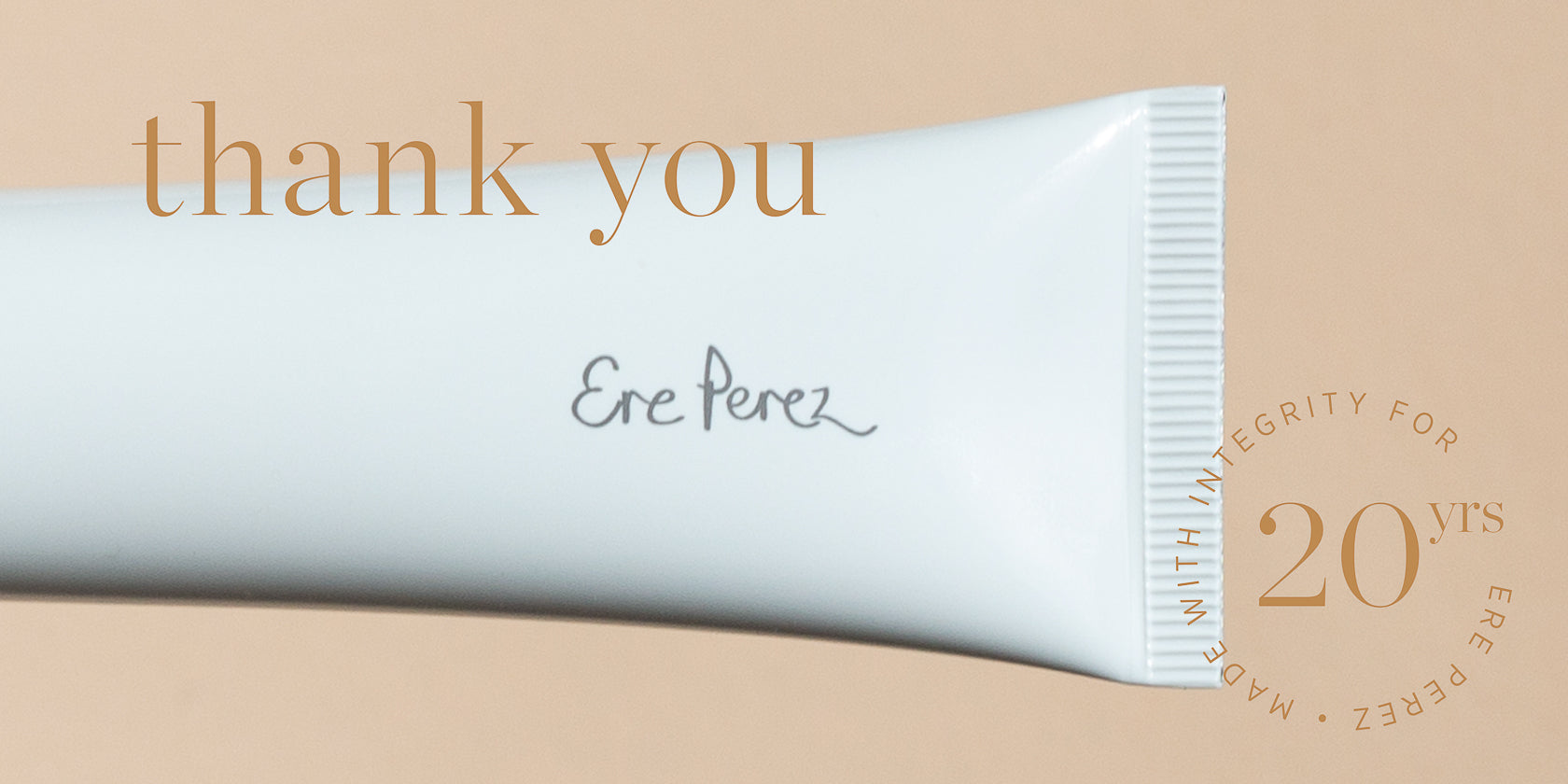 some of our prices are changing

Some of our prices will increase from 1 February 2023.

Over two incredible decades, Ere Perez Natural Beauty has grown from a single water-less mascara, to a range of 100 clean, thoughtful products, driven by ingredient dignity, sustainability & pioneering the clean beauty industry.

While our natural beauty business has grown, our ethos remains the same. 

In the past few months the costs of maintaining high-quality standards have increased. It is important for us to keep our priorities of sustainability and stick by our strong eco values. This will be reflected on the price increase of your favourite skincare and makeup products.

Raw materials are becoming more scarce, therefore more expensive. Manufacturing fees have climbed and freight costs continue to rise too.

Sustainability has grown in our priorities, but this does not come cheap. Choosing more thoughtful packaging solutions cost businesses much more than plastic alternatives. This has meant we have taken a financial hit but we proudly consider our environment. 




At Ere Perez, we believe your skin is an investment. Which is why we only use finest ingredients, but we wish to remain at an affordable price.

To allow us to maintain the high-quality we want, to continue to produce your favourite natural skincare & makeup, some of our prices will be reflecting this increase. 

We recognise the effect even minor price increases have to our lives, and wish to thank you for your on-going support to our brand and our ambition to lead the way of natural clean beauty.



STOCK UP ON YOUR FAVOURITE SKINCARE & MAKEUP