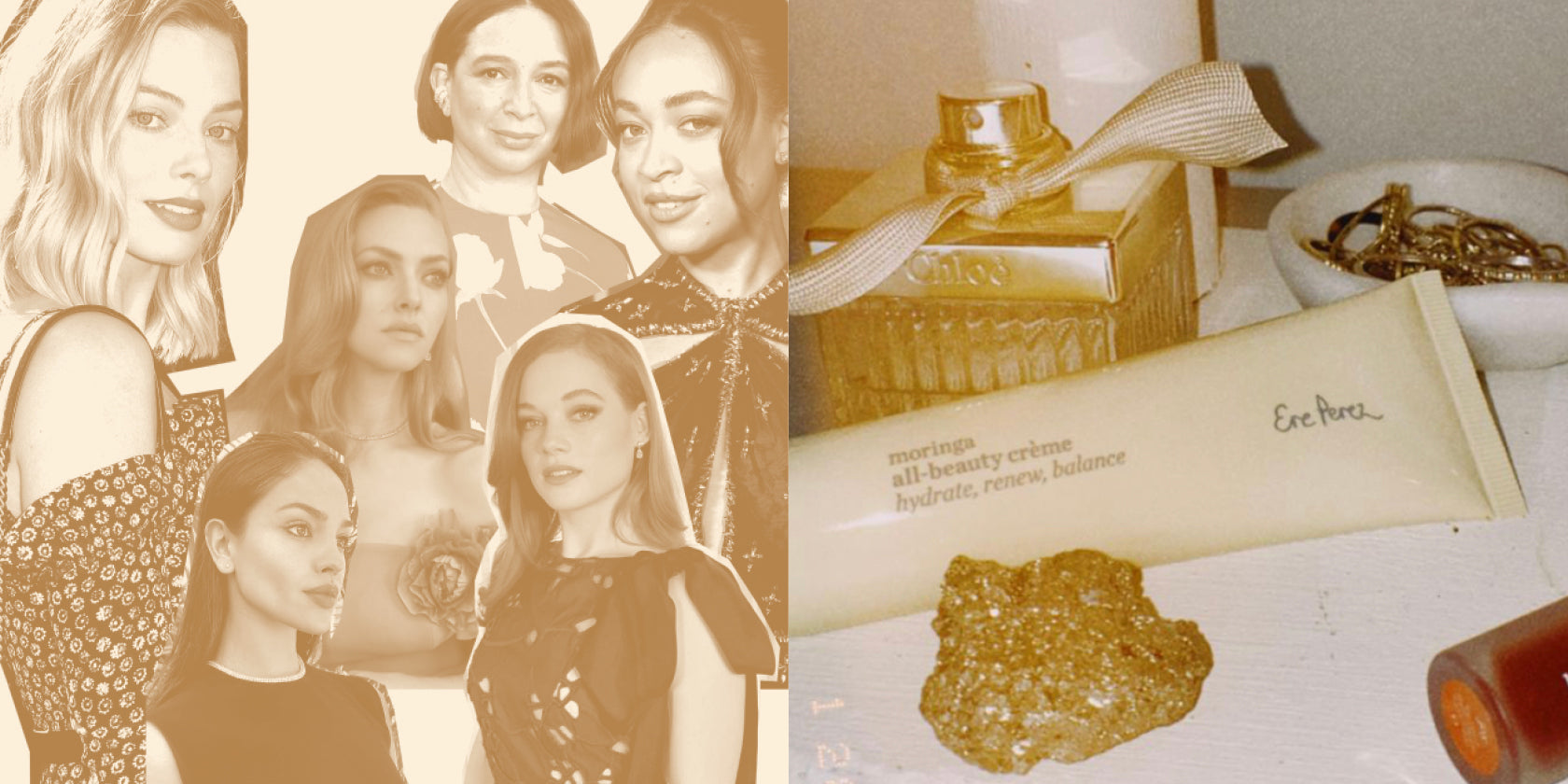 beauty at the 2021 golden globes
Award season is here - time to get glam. The 78th Golden Globe Awards were held recently, and although this year's nominees appeared virtually, that didn't hold them back, going all out with their stunning couture dresses and their beautiful makeup looks. Neutral pink lips, golden copper eyes and sleek Hollywood tresses were the vibe this year.

Here are our favourite winning looks from the night and the EP products we used to recreate them! 


1. Jane Levy - 'classic hollywood glam'
Oat Milk Foundation – chai & maple | Arnica Concealer – chai | Vanilla Highlighter – sun halo | Rice Powder Bronzer – tulum | Carrot Colour Pot – happy (cheeks, lips and eyes)
2. Eiza Gonzalez - 'pop of colour with sleek hair'
Oat Milk Foundation - brew | Arnica Concealer - brew | Vanilla Highlighter - sun halo | Rice Powder Bronzer - tulum | Natural Almond Mascara - black | Aloe Gel Lash & Brow Mascara – clear | Chamomile Eye Palette - beautiful | Almond Brow Pencil - perfect | Olive Oil Lipstick - circus
3. Amanda Seyfried - 'pink and coral beauty'
Quinoa Water Foundation - rise | Arnica Concealer - latte | Rice Powder Bronzer - tulum | Natural Almond Mascara - black | Aloe Vera gel lash & Brow - clear | Rice Powder Blush and Bronzer - brooklyn (on eyes) | Mango Lip Honey – chilli
4. Margot Robbie - 'classic dewy glow'
Oat Milk Foundation – latte | Arnica Concealer – latte | Carrot Colour Pot – healthy | Natural Almond Mascara – mauve
5. Satchel Lee - 'natural smokey eye'
Argan brow hero - perfect | Arnica concealer  - mocha | Chamomile eye palette - gorgeous | Mango lip honey - crush | Carrot Colour Pot – holy (cheeks) | Natural Almond Mascara – black
6. Lana Condor - 'eyeliner flick and glass skin'
Quinoa water foundation – haze | Arnica concealer – honey | Wild pansy tinted lip bar – life | Argan brow hero – perfect | Jojoba eye pencil – forest | Vanilla Highlighter – sun halo
7. Maya Rudolph - 'ageless glam'
Oat Milk Foundation - maple | Arnica Concealer - caramel | Vanilla Highlighter -sun halo | Carrot Colour Pots - happy | Avocado Waterproof Mascara - black | Aloe gel lash & brow mascara – clear | Almond brow Pencil - perfect | Mango Lip Honey – pop