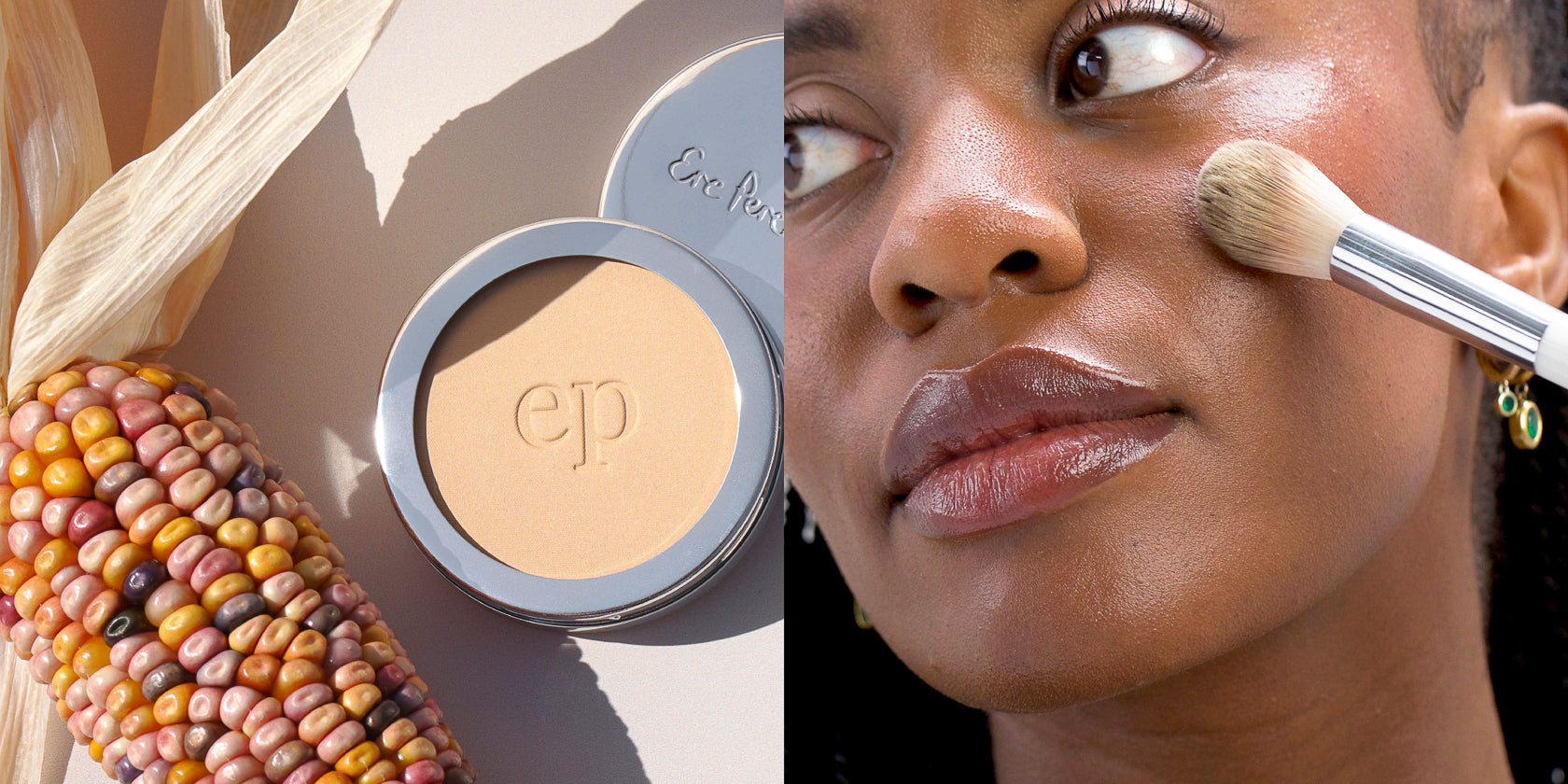 get the most of corn setting powder
You're probably already familiar to the term "setting powder".

Like hairspray to your hair, or a top coat to your manicure, setting powders are a final step in your makeup routine, formulated to help keep make up in place.

Not to be confused with makeup powder, a setting powder helps extend makeup longevity. A multitasking mattifier, Corn Setting Powder is uniquely formulated to compliment your favourite makeup products, absorb oil, and give a skin a long-lasting natural finish.



Here are favourite ways to use Corn Setting Powder.

1. Absorb excess oil.
Dust lightly over the t-zone to reduce shine & reduce redness, for a natural matte finish. Remember, a little goes a long way. You can always add more!

2. Set in place.
For a long-lasting flawless skin, team with a small fluffy brush like Eco Vegan Line & Blend Brush and brush over any "wet" concealer and foundation. Great particularly for under-eye concealer.

3. Long-lasting eyes.
Apply all over eyelids to improve performance and reduce fall out of your favourite eyeshadows or apply with a precision brush to increase longevity and decrease smudging of pencil eyeliners.

4. Correct mistakes.
Applied too much blush or bronzer? Rather than wiping it away, tone pigment down by buffing away excess with setting powder.

5. Mattify lipstick.
After placing a tissue over your favourite lip colour, lightly dust Corn Setting Powder to give lips a matte finish.
New and improved skin-loving formula, Corn Setting Powder is a lightweight gluten free formula that helps soothe sensitivities, blur lines and soak up oil and mattify skin. It's yellow-tone helps banish any under eye dark circles, as well as colour correct any skin redness too!

Its plastic free reflective compact case doubles as a mirror – perfect for on-the-go complexion touch ups, day or night. Now available with waste free refills.
Shop the edit
corn setting powder
eco vegan line & blend brush
corn setting powder refill