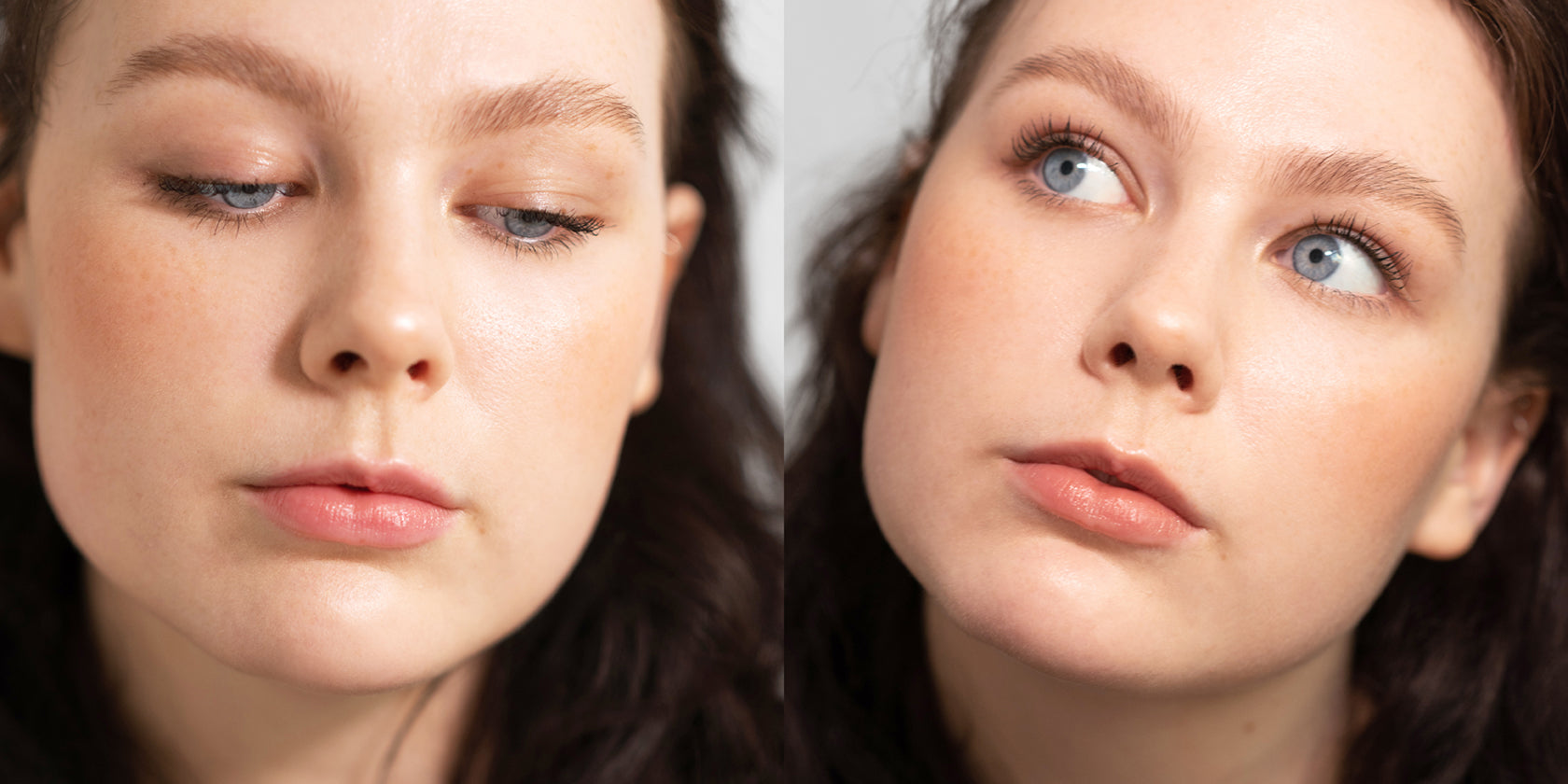 easy no-makeup makeup glow
Fresh glowing skin is a trend that's not going anywhere and we are all for it! It's all about the flawless base and a minimalistic look.
As our lives get busier and days are shorter, some of us are beginning to find an excuse to have a quick every day look to see us through the working days and the weekends. Cover up bags and blemishes, define our cheek bones and brows and let our skin glow, without a heavy layer of products.
With a simple beautiful skincare regime, and a quick make up routine let your natural radiance shine with a fast 5 minute make up routine you can do before you leave the house, or if you're always in a rush like me, even on your daily commute.
Watch our video with the beautiful model Alysha by making a click here.
Start with your skincare.
Begin with your base.
1. For a glowy light coverage the Oat Milk Foundation and Multipurpose Brush are your best friends. It offers a dewy finish and is easily buildable if required. Start from the centre of the face and buff outwards towards to hair line, ears and chin.
2. Arnica Concealer offers extra coverage under dark circles and blemishes, use either your finger or the Eco Vegan Lip & Conceal Brush.
3. Define your bone structure with the Rice Powders. Using the Blush & Bronze Brush, sweep up the hollows of the cheekbones from the cheek up to the ear. Warm up the outside of your face. Blending in the hairline and on the jawline.
4. Take the Vanilla Highlighter with your finger or the Multipurpose Brush. Pat and blend on the high points of your cheeks, your cupid bow and the inner corner or the eyes to open your smile.
5. Flick the Natural Almond Brow Pencil through the brows, to define hairs and shape the arch. Brush through with the comb.
6. Make brows bold by brushing Aloe Gel Lash & Brow Mascara through hairs.
7. Apply a layer of Natural Almond Mascara for all day wear on lashes to open your eyes.
Model Alysha is from Australia. Makeup by Lizzie Carter, photography by Hiram Martinez