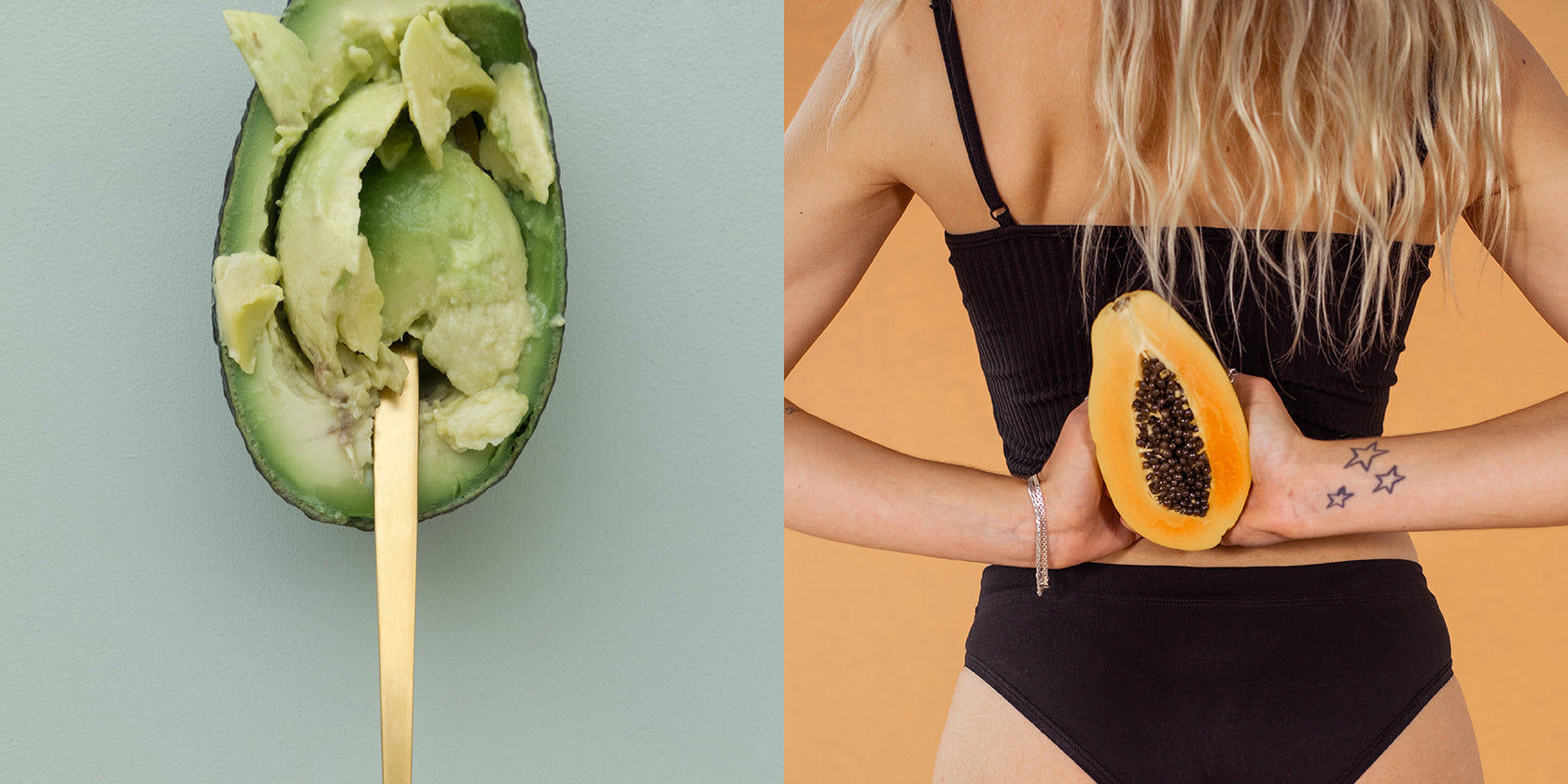 top performing fruits for your skin
Packed with vitamins and minerals, fresh fruit is one of our favourite go-tos when it comes to nourishing the insides of our body. One of the best things about fruit is that it works wonders on our skin too; yep, our eyes, lips and face can really benefit from a helping of fruit. Here are the top-performing fruits that you should add to your beauty regimen.
mangoes
Come summer, mango is one of our favourite fruits to snack on due to its super-juicy and sweet flesh. As for the seed? It's mostly an after-thought and thrown out when we're eating it, but did you know that it can be turned into something called mango seed butter? In fact, this clever ingredient is surprisingly rich in a natural fat called omega-9, and along with vitamins A and C, and linoleic acid, it can seriously moisturise skin. Find it in our mango lip honey, which comes in four shades and adds a beautiful sheen to your smackers.
olives
Fact: olives are a fabulous addition to any salad or are the perfect snack to go alongside a late-afternoon drink. Olives, once pressed, can turn into olive oil, and the substance is rich in omega-9 and polyphenols, which are antioxidants that can fight free radical damage (one of the leading signs of ageing). Get your fix with our olive oil lipstick, which comes in a plethora or eye-catching shades to brighten up your mood.
avocados
Can't get enough of delicious avocado, smeared on your toast in the morning? Neither can we. Turns out our skin loves it too; avocado oil is packed with vitamins like A, B6, C and K, along with niacin and folic acid, which can soften skin and minimise inflammation. PSA: our avocado waterproof mascara is filled with avocado oil, and is super-gentle, even for sensitive eyes.
papayas
Our love for tropical fruits is infinite, which is why papaya has made it to this list. Its brightly-coloured flesh along with its sweet taste is what makes our hearts flutter, but we also love its hydrating *and* exfoliating properties when applied to skin. Our papaya sos marmalade is a repairing balm that is great on all skin types, and works brilliantly on the face, hands, feet, body and even hair. 
cranberries
Whilst fresh cranberries aren't always available, a handful of dried cranberries are a yummy addition to salads and sandwiches. Turns out your lips and peepers can benefit from the fruit too. Filled with vitamin C, antioxidant and antiseptic, cranberry oil works to fight free radicals. You'll be able to find it in our cranberry lip & eye butter, which is the perfect thing to dab around the eyes and onto the lips to protect these delicate areas.