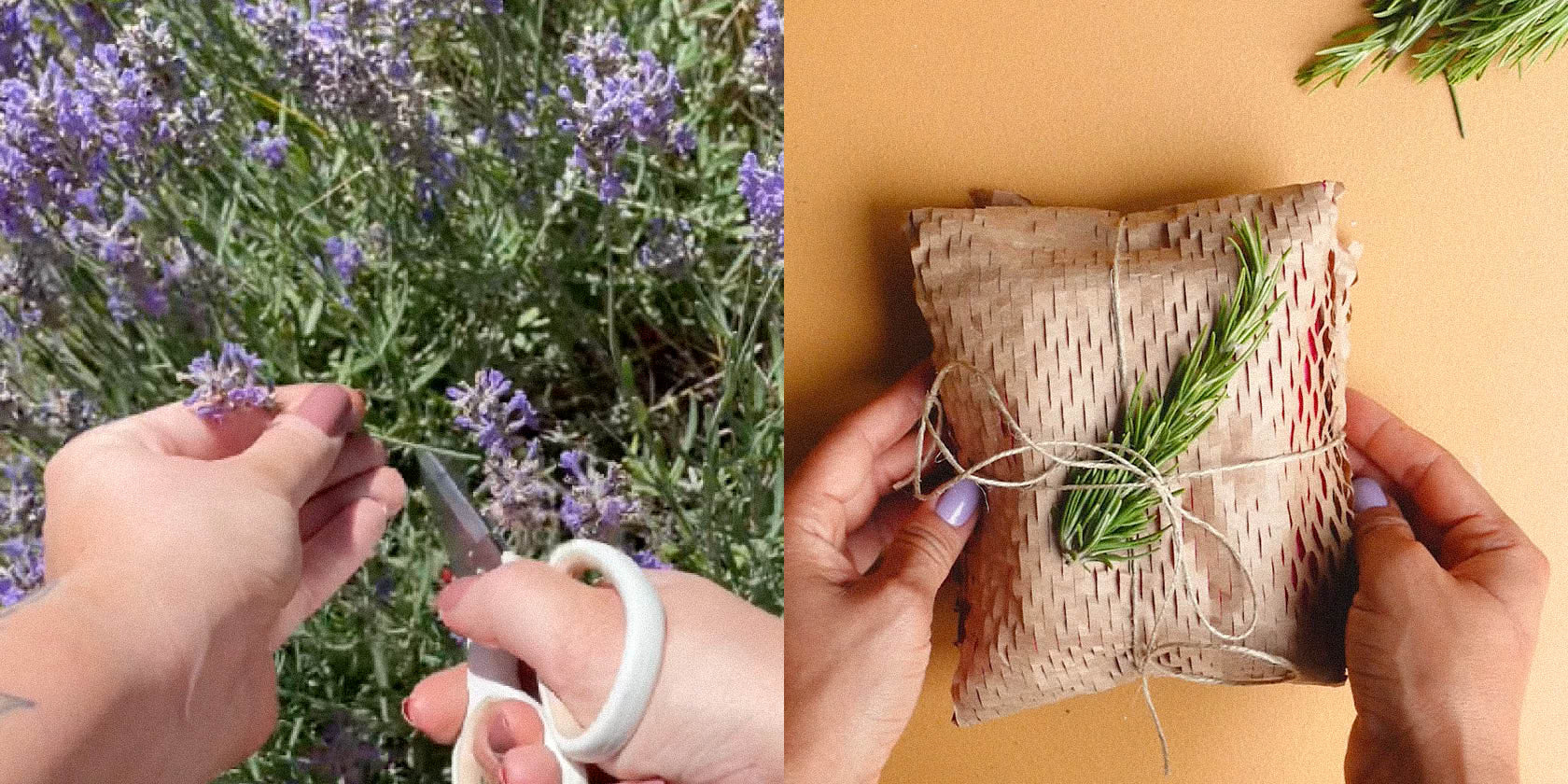 eco-friendly gift wrapping
The little touches make a gift. You can effortlessly make each gift unique and beautiful whilst also being sustainable. 

Make eco-friendly choices like reusing packaging paper from your favourite online orders, or opt for twine/jute instead of wrapping your presents with plastic tape or ribbon. Decorate gifts with dried flowers, or try homemade dried orange slices, for a really special touch. 

How to make dried orange slices at home
Orange slices add a touch of colour to your gift. This simple dried orange slice recipe can be used to wrap presents, garnishing your drinks or even make homemade decorative Christmas garlands.  
 
1. Preheat oven to 120 degrees celsius and line oven tray with parchment paper. 
2. Evenly cut oranges into thin slices (0.5cm), then blot gently with a paper towel to remove moisture/juice.  
2. Lay them out on lined oven trays, making sure they are not touching. 
3. Bake at for 1.5-2 hours, then flip and return to the oven for another 60 minutes or until dry/desired colour.  
4. Let them cool before using. Store in a mason jar or airtight container and keep them in a cool, dark spot for up to a month. 
Need last-minute holiday gift ideas? Gift consciously with waste free gifting which is good for the earth & your wallet: 
• gift an experience 
• source pre-loved 
• gift something that grows 
• make something, with a personal touch 
• give something that can be recycled 

Watch our take on eco holiday gifting:

Happy holidays!



Baked orange slices by Ana Ravier
@halsaclinic, halsaclinic.com