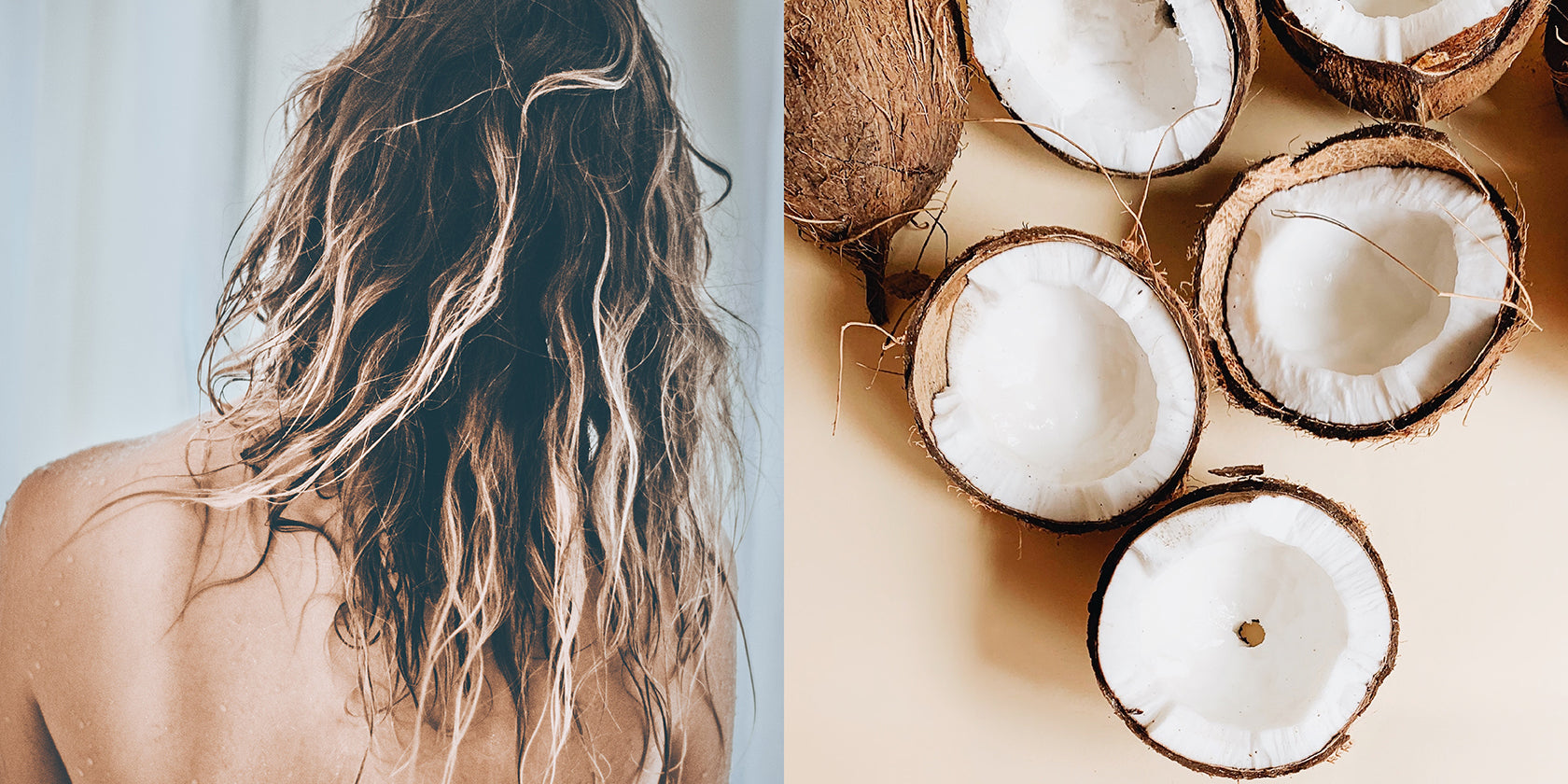 how to use everyday staples as hair masks!
We've been waiting patiently for our favourite time of year to come round again. Normally this means endless dips in the ocean and countless beach days, but this summer, some are experiencing the realities of a covid-lockdown. So, these hair masks are great if you've been frolicking in the sun and your hair is feeling dry & frizzy from sea salt and chlorine, or if you're looking for some at-home pampering…
Just as our skin needs a weekly dose of nourishment in the form of a mask to improve tone or texture, our hair needs some extra TLC too. A hair mask is an excellent solution to improve your hair; make it look more lusciously smooth, feel infinitely softer, and make your hair more manageable with fewer knots. Yep, it's basically a supercharged conditioner that you can use once a week!
The best thing is that you can actually make your own hair mask at home, using ingredients that are likely found in your pantry or fridge. Try any combination of the below ingredients to make your own DIY mask. Apply masks to damp hair and leave for 20minutes - 1hour. Then rinse for fresh silky locks.
coconut oil
One of the most common DIY hair mask ingredients to use is coconut oil. This ingredient is readily available in supermarkets and is ace at restoring moisture in dry hair. Pop a small chunk in the microwave to melt it down before you use it - it'll be a lot easier to spread through hair. Apply from roots to ends.
avocado
When consumed, avocado works wonders for hair growth all thanks to its composition of biotin, potassium and magnesium. As for applying it topically, avocado can strengthen your locks due to vitamins such as B & E. Apply from roots to ends.
olive oil
Rich in omega-3 fatty acids and vitamins A and E, this super ingredient can soften your hair and reverse any signs of dehydration. Whether you have fine or thick hair, be sure to only apply it to your mid-lengths and ends, otherwise your scalp could be overloaded with product, making it appear more greasy.
banana
The potassium-rich fruit may seem like an unlikely contender for a hair mask recipe, but stay with us here - it's also rich in magnesium and silicon, which can strengthen the cuticle of your hair and protect it from damage in the long run. Apply from roots to ends. Just be sure to mash it up into a paste before applying it to your hair, and wash it out before it dries up.