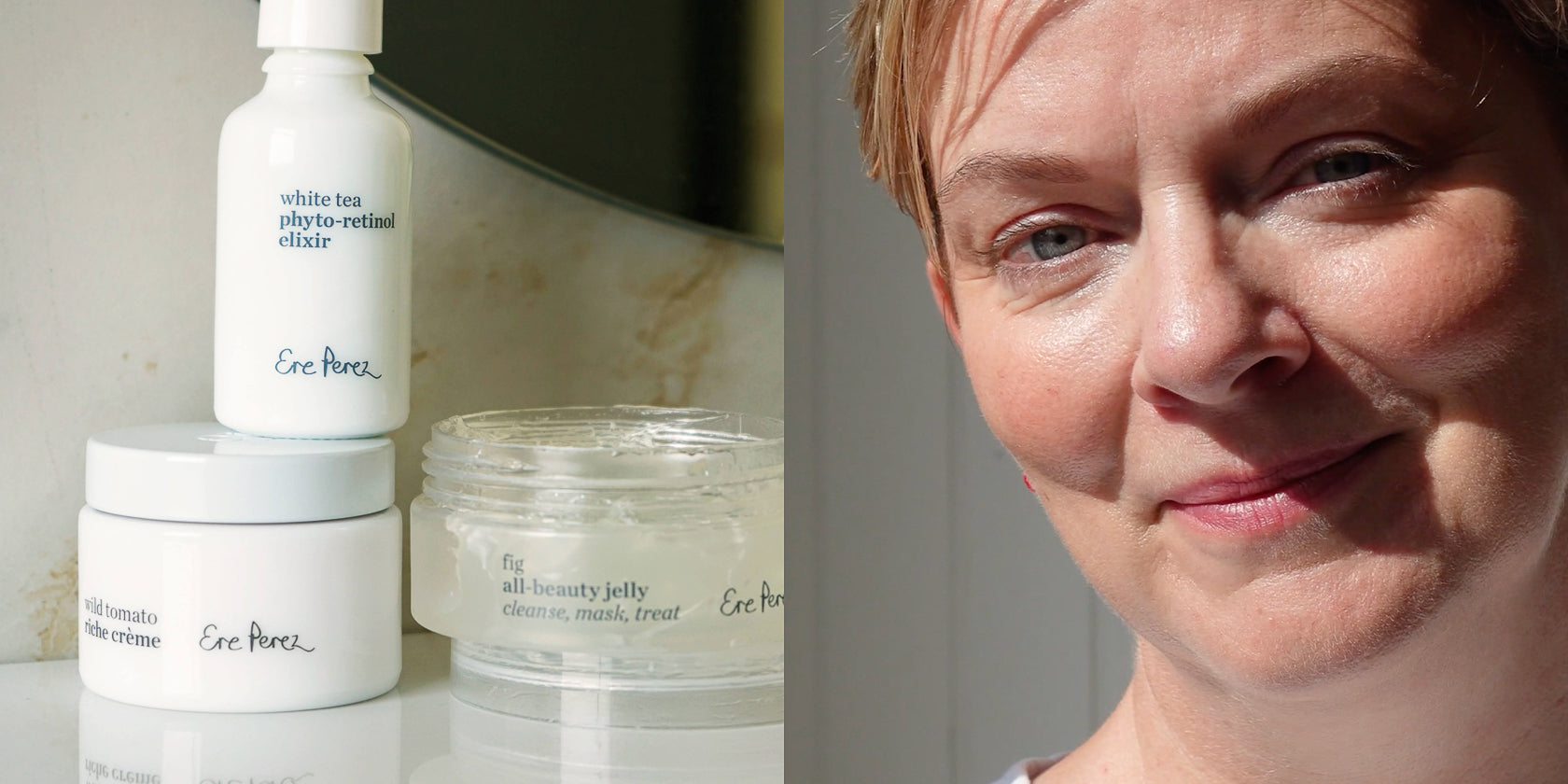 restorative skincare routine for mature skin

A nourishing yet natural skincare routine can help plump and nourish all year round. It can also help your makeup sit better and last longer!

When skin feels tight, and dry, it can also age us. Dry skin emphasises fine lines, ageing us quicker that we would hope!

See our favourite anti-ageing bundle the Defend & Restore Set, to cleanse, plump and firm skin both day & night.

Cleanse
Fig All-beauty Jelly
- gentle gel-like formula that protects, calms & locks in hydration
- antioxidant-rich to support a balanced complexion leaving skin soft & smooth 

Plump
White Tea Phyto-Retinol Elixir
- packed with botanical retinol alternative to brighten
- replenish and regenerate skin
- boosts & repairs skin leaving it smooth & plump

Firm
Wild Tomato Riche Crème
- ultra-hydrating moisturiser that deeply nourishes & restores complexion
- deliciously thick for a long-lasting healthy glow




Skincare tip:
Twice weekly, before bed, replace your Wild Tomato Riche Crème and apply Fig All-beauty Jelly on top of your White Tea Phyto-Retinol Elixir serum. A generous layer over the top of your skin treatment will help boost and replenish and build your skin's natural moisture barrier while you sleep.