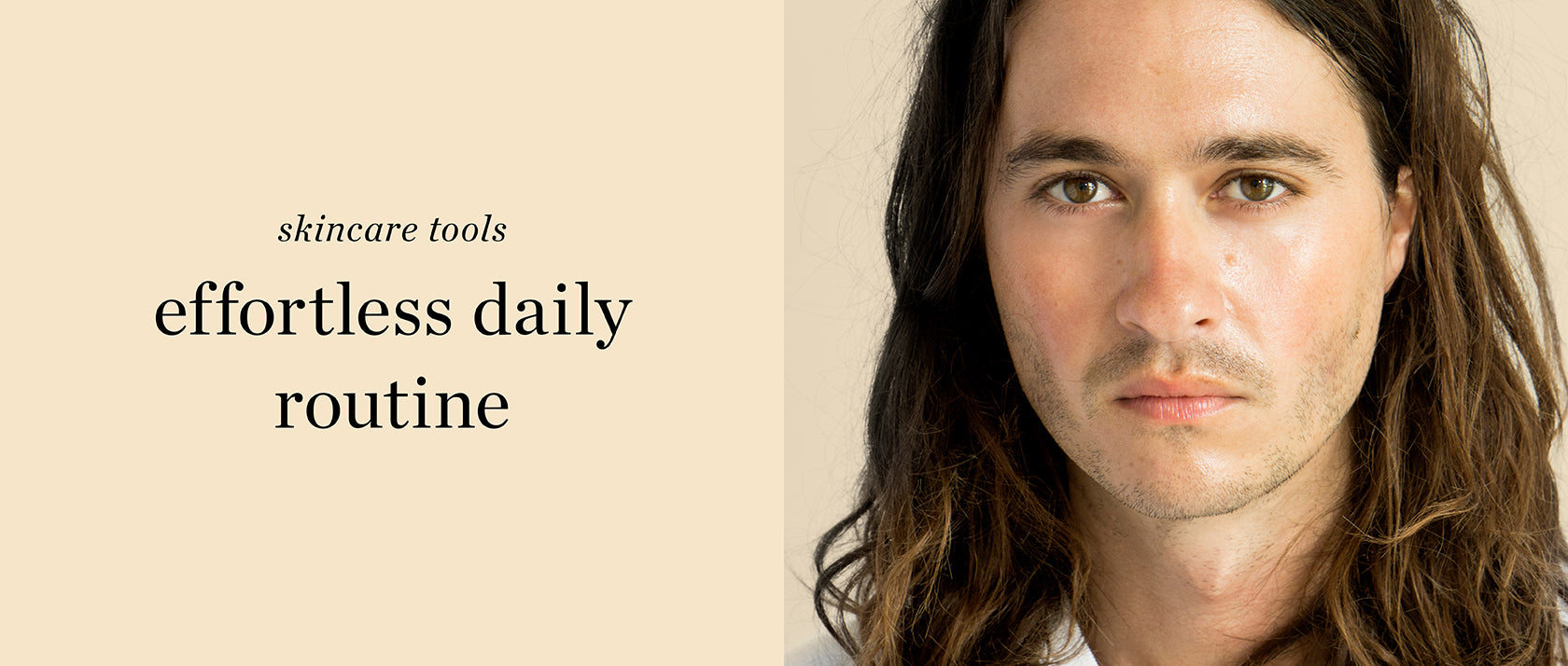 Our newly launched botanical skincare range is for everyone! We have designed the perfect products to be versatile enough for women and men's unique skins.
Today, everyone is  becoming more aware of the benefits of taking care of our largest organ, our skin.  In the past, some may of thought of a skincare routine as a waste of time, or simply – not for them. The last few years have seen a growth in skincare ranges for men, which we celebrate! Male skin is just as deserving of attention and special care; exposure to weather conditions, pollution, shaving, all of this can result in neglected skin that is crying out for a good clean and intensive moisture. You may know someone in your life who could really benefit from giving more care to their skin. The beauty of our skincare is it suits everyone. You can share your products with a loved one, or inspire them to get their own! Like any skin, prevention is better than cure when it comes to establishing a routine that looks after your skin and inhibits the signs of dull skin, dryness and other conditions.
Adam, from Sydney, tried out our quandong green booster serum and loved the results… This serum is packed full of superfood ingredients like antioxidants, vitamin C + E, spinach, raspberry and chlorophyll. Who doesn't love a green smoothie – well this is like a green smoothie to nourish your face! Calms redness, supports a glowing healthy complexion. Suits sensitive skin and great for any age, even teenagers.
How to apply our skincare:
1. Cleanse face thoroughly
2. Apply our misting herbal face tonic all over the face, gently massage into skin.
3. Time for greens! Apply a few drops of quandong green booster serum to either fingers or directly onto face. Blend into skin.
4. Next, australian blue cypress face nectar, similarly applied all over the face and massaged into skin for a silken feel that deeply hydrates skin
5. Apply dabs of cranberry lip & eye butter to the skin around the eyes and lips.
6. Fresh, hydrated skin is yours!
Model: Adam, from Australia, Photography Hiram Martinez.
To learn more about Ere Perez, click here.
Sigue aquí el blog en español.