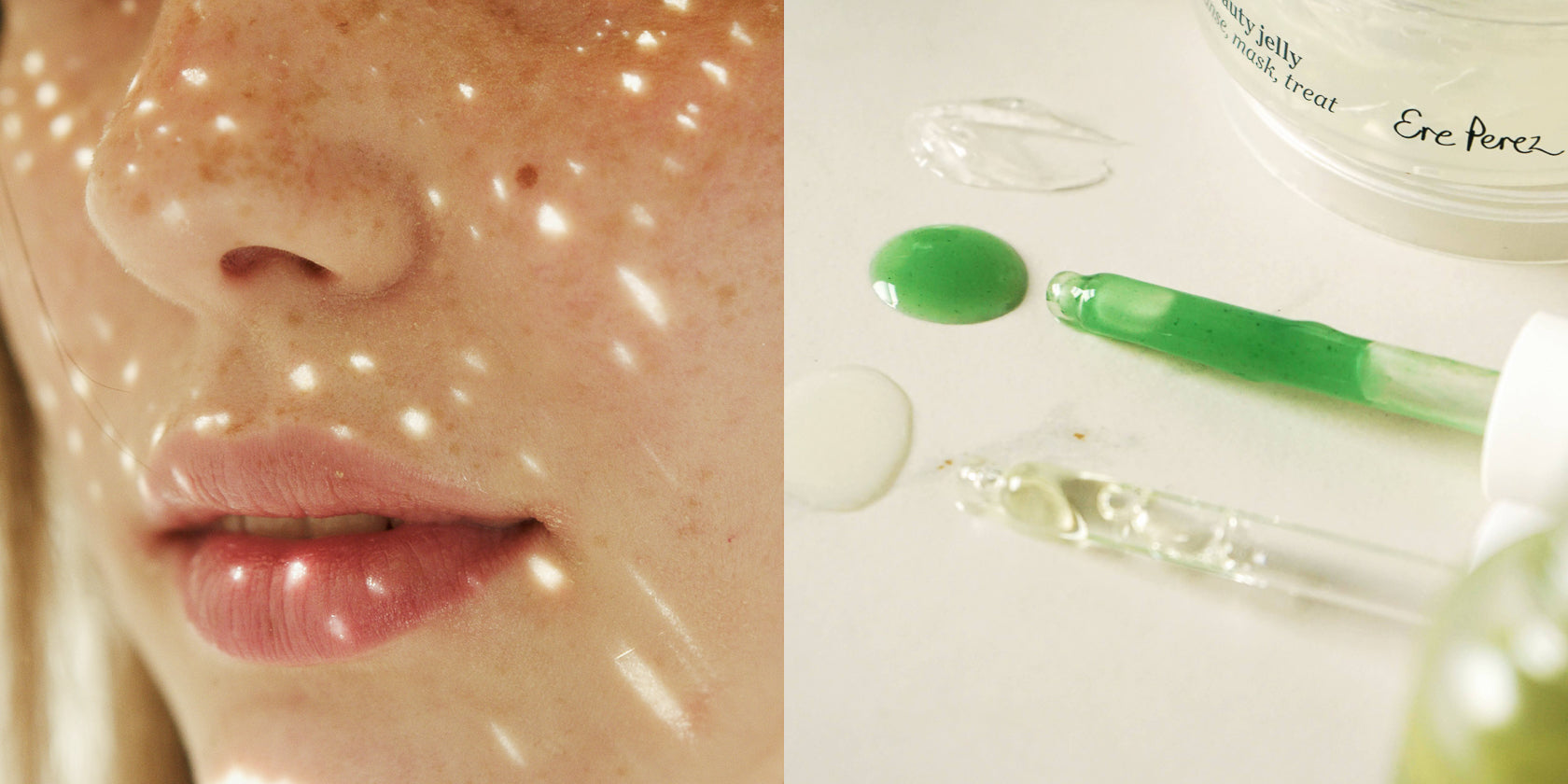 how to determine my skin type

There are a few factors that determine your skin type. Your age, hormonal changes, the size of your pores, the climate where you live and even how it feels after cleansing!

Skin types can generally be determined by a quick observation. Take a few moments to observe your bare face and think about how your skin generally looks & feels day to day.



Normal Skin
Essential Glow Set
Usually characterised by minimal visible pores, a smooth texture and no visible imperfections. Skin is balanced and feels squeaky clean after every single wash.

Dry Skin
Essential Glow Set
Dry skin often feels tight and can feel rough or irritated at times. After cleansing, skin feels excessively taut and dehydrated right after you wash it. Fine lines can be more prominent.

Oily Skin
Clear Skin Set
If your skin is oily, it produces excess sebum and appears shiny, particularly on the T-Zone area (forehead, nose & chin). Oily skin can be more likely to have enlarged pores and be more prone to blackheads, whiteheads and acne breakouts.

Combination Skin
Just as the name suggests, combination skin types show signs of both dry and oily properties. The T-Zone will commonly be oily but skin may also appear dry particularly under the eyes and cheeks.

Sensitive Skin
Natural Discovery Set
Sensitive skin may also be oily or dry too, but it's just that little bit more vulnerable to irritants. For example, skin may be red, itch or be prone to breakouts and can be more apparent when using certain ingredients.

For mature skin, try a hydrating skincare routine with our Defend & Restore Set

A skin care routine that's right for your skin type can be the difference between seeing results and not. The best routine is one that pays attention to your skin's individual needs and choosing ingredients that will benefit you.

Remember, your skin type can alter over time, so be sure to adapt your skincare routine as your requirements change. After all, the best skincare routine is one that pays attention to your skin's individual needs and choosing the ingredients that benefit you, so you get to see & feel the great results!

Dry, oily, sensitive - whatever your skin type is, we've curated new natural skincare bundles to help you see results you want, with ingredients you need, with a 15% discount off the RRP.