we are pioneers of ethical beauty.
we didn't join the clean beauty revolution, we started it.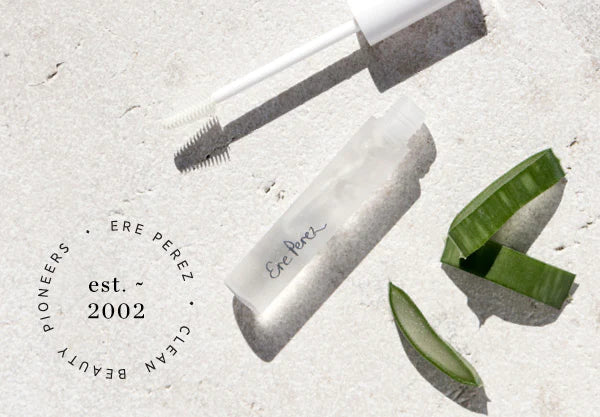 why we exist
We saw a gap in the market. In the early 2000's, it was hard for women to find an alternative to makeup filled with chemicals. We launched in 2002 with a single natural mascara and were one of the first brands to offer high-performing non-toxic makeup. Now, we offer skincare too! We leave out harmful ingredients and feed your skin instead with superfoods and ultra-nourishing ingredients from nature. Clean beauty is in our DNA.
what is ethical beauty?
We are beauty with a heart and a conscience. Our approach to a new kind of beauty that honours the health & wellness of people and the planet. We strive for ingredient dignity, ethical business, sustainable solutions, diversity & inclusivity, kindness and care across all we do. We encourage consuming less and consuming quality. We are all about minimal, fuss-free beauty and creating things that last.
our mission is to inspire you to make more conscious lifestyle choices for your health and the planet. by creating clean & nutritive collections based on sustainable principles, we are the natural 'guilt-free' choice in beauty.
we are
vegan

a predominantly vegan brand and don't use animal-derived ingredients (with the exception of our almond mascara which contains beeswax)

non-gmo

our ingredients do not come from GMO sources

global compact

we are signatories of the UN Global Compact and are committed to corporate sustainability principles regarding human rights, labour, environment and anti-corruption

carbon neutral

we are certified carbon neutral by The Carbon Reduction Institute. All greenhouse gas emissions are offset by funding carbon-neutral energy initiatives.

cruelty free

our products are not tested on animals and none of the ingredients in our formulations are required to undergo animal testing. We are certified cruelty free by PETA and Choose Cruelty Free Australia.

sustainable palm oil

Ere Perez supports the sustainable production of palm oil by purchasing credits that supports these practices. Our tinted mascaras contain sustainably-sourced palm oil.