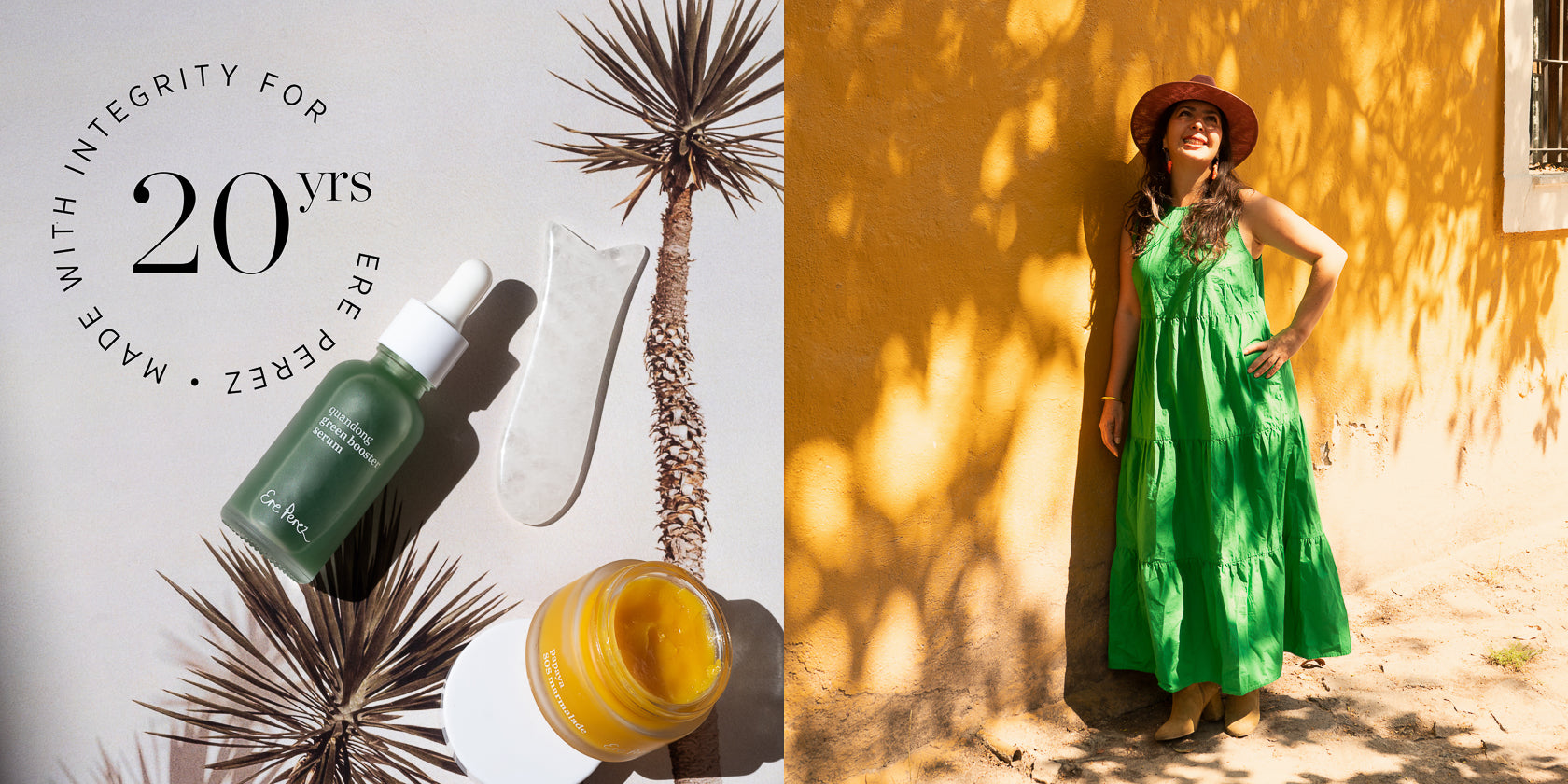 it's our 20year anniversary!

Born in 2002, Ere Perez beauty now celebrates 2 decades as leaders in natural, clean and sustainable. Isn't that amazing? I am so thrilled! We are a family business, with my husband and the most beautiful team of people around us. What an amazing adventure it has been from Mexico where I grew up, to Bondi where Ere Perez beauty was born.

Mexico is an amazing place, rich in culture and history. It is pulsing with life, music and vibrant colourful food. My childhood home was filled with beauty recipes made with food, like the reddest tomatoes straight from the earth and beetroot made into blush!




My mother is my beauty hero and my heritage learning about natural healing with my medicine man grandfather, combined with my studies in naturopathy, created a desire in my to do something good for the world. Living in Sydney, a city surrounded by beaches and bays, the natural beauty inspired me to combine my passions into a brand that celebrates healthy radiant skin.

We are bigger than beauty, we are beauty made with integrity for 2 decades. Our health is our greatest asset, and the health of our planet is our biggest global challenge. We are beauty with purpose. We are beauty that celebrates you.

Thank you for your love and being on this journey with us, whether you found us in a health food store many years ago, or have just discovered us in Australia or Mexico or one of the 42 amazing countries we are now available.




We welcome you to a natural lifestyle, to the power of less-is-more and the brilliance of botanically-blessed skincare & makeup. As we turn 20 I keep thinking of how to enhance your beauty rituals and your life in simple, luxurious and natural ways. While creating the most sustainable beauty solutions possible.

There is no beauty without colour, and no colour without nature.

There is no ere perez beauty without YOU.
Love Ere x