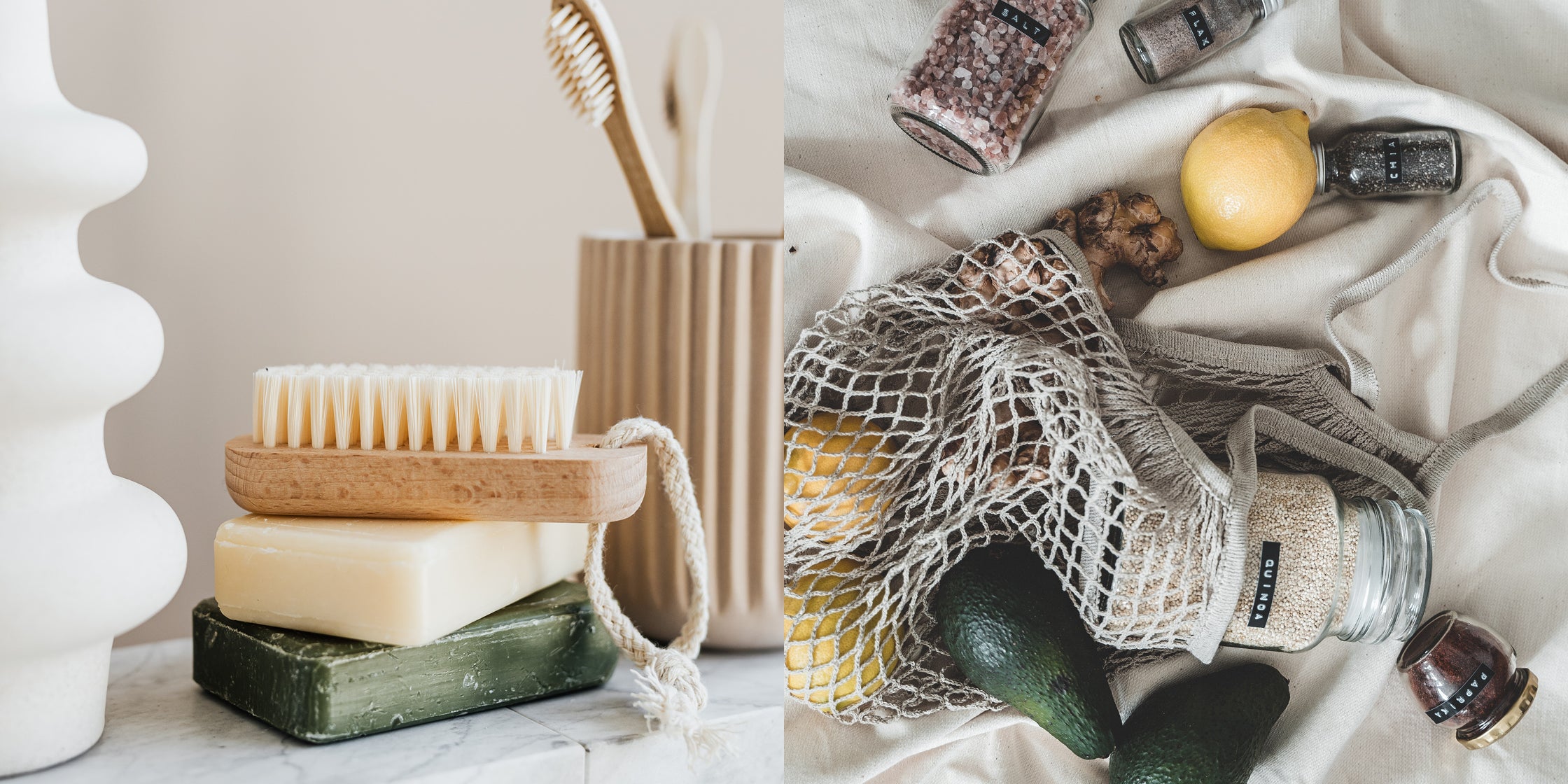 5 easy plastic free swaps, this July
Founded here in Australia, Plastic Free July is a global initiative raising awareness around the environmental damage of single use plastic and to encourage you to make simple lifestyle swaps - to find alternatives to plastic for everyday necessities to minimise our plastic consumption. 
It's estimated that Australians consume 3.5 million tonnes of plastic every year, with each Aussies discarding around 130 kg! Unfortunately, only 12% of waste is recycled, with single use plastics, straws and plastic packaging heartbreakingly leaking into our maritime ecosystem.  
With this huge environmental impact, over the month of July, we urge you to minimise your plastic consumption and go plastic free for cleaner oceans and cleaner communities. 
Here are 5 easy earth-saving ways we can reduce our plastic. 
 At Ere Perez, we are continuously making sustainable choices as part of our company's eco-lution. This month of July, and for every month, we pledge to make sustainable choices as a company and as individual employees. 




By 2024, our range of skincare and makeup will be 87% plastic free, 50% recyclable, 26% refillable and 24% reusable. For more information on our eco-lution and sustainability goals, read more.