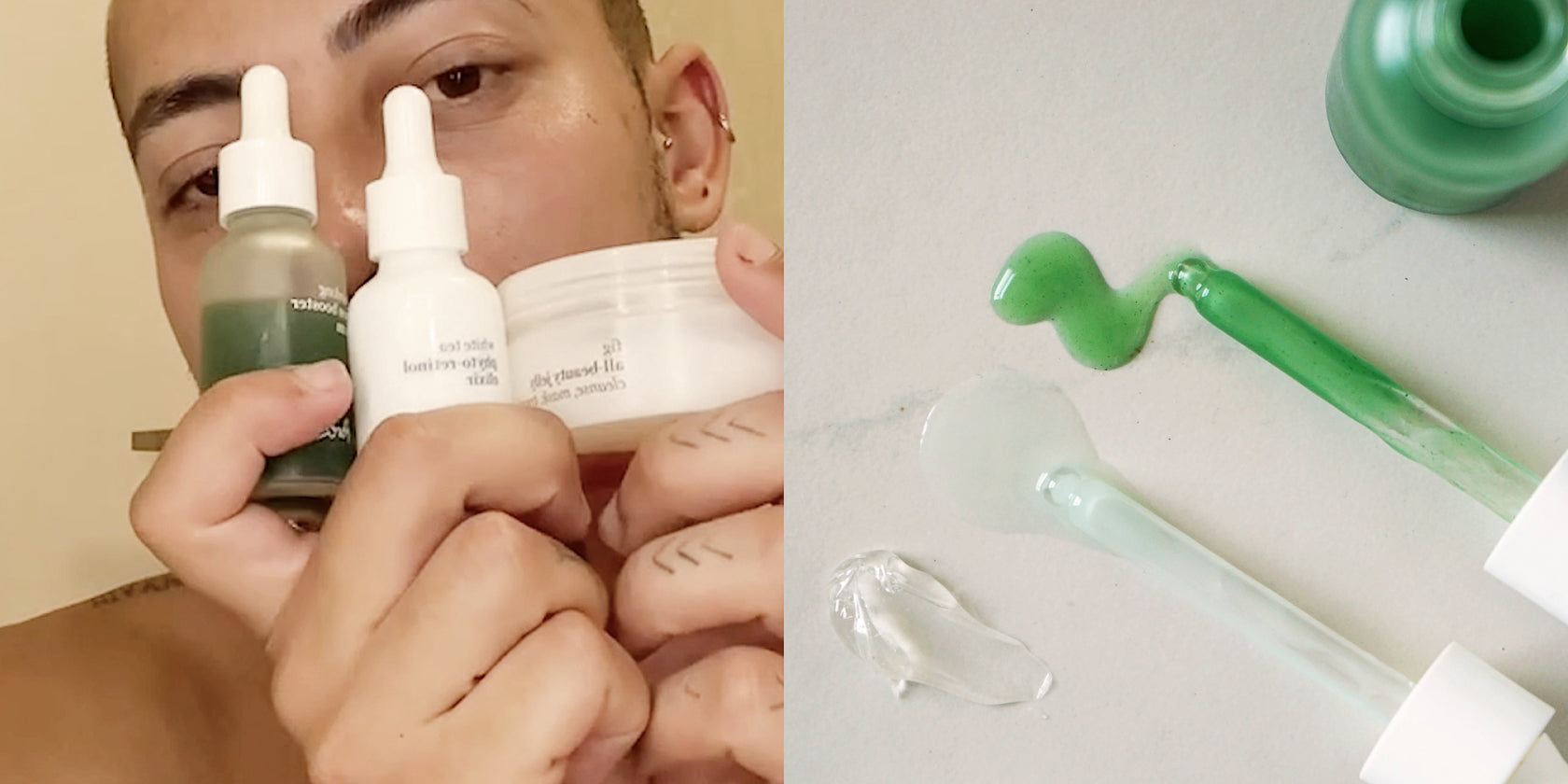 affordable skincare for acne prone skin
Acne can be caused by the weather, stress, hormones and even genetics. Finding a routine that helps hydrate as well as balance acne-prone skin can be tricky. You want to make sure that skin is clear & plump, but pores are clean.

Breakouts are, unfortunately, not restricted to teens, so whether you're prone to anything like blackheads or blind pimples we've put together a simple routine that in non-comedogenic, gentle and help rejuvenates skin.

Our gentle and sensitive safe skincare kit, the Clear Skin Set, is botanically rich without irritation, cruelty free & vegan.


Soothe
Fig All-Beauty Jelly
- protects & heals irritated skin with the power of antioxidant-rich fig
- removes makeup and deeply cleanses without stripping the skin

Treat
Quandong Green Booster Serum
- lightweight face serum that fights breakouts & calms inflammation
- powerful hyaluronic acid & lactic acid to help renew skin

Replenish
White Tea Phyto-Retinol Elixir
- blend of niacinamide & bakuchiol to help reduce excessive sebum & breakouts
- plump skin, reduce fine lines, stimulate collagen & elasticity production




Check out the real results from our Clear Skin Set.

Skincare tip:
For additional hydration, apply lightweight Moringa All-beauty Crème, to help promote a healthy complexion. It's non-comedogenic and light scented formula is gentle on irritated skin and will help soothe, treat and replenish skin.