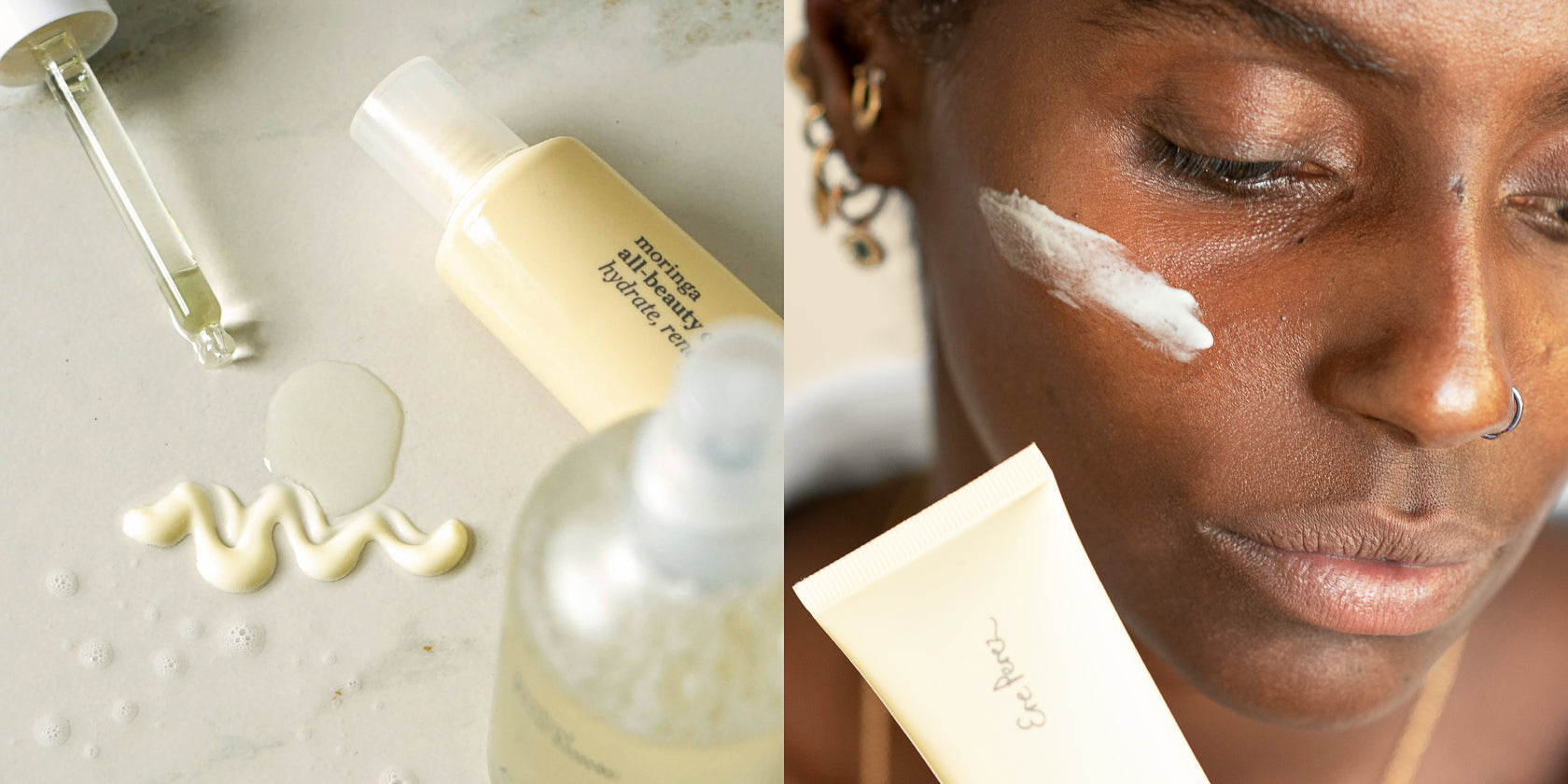 hydrating skincare routine for everyday skin

To those with "normal" to dry skin types, and no visible imperfections, your daily skincare routine can be both simple and quick. To keep skin clear & free from impurities, you can cleanse with anything nourishing and gentle, like Fig All-Beauty Jelly or Ginkgo Micellar Water, to help maintain your skin's healthy barrier.

When skin feels on the dry or dehydrated side, a nourishing skincare routine helps maintain healthy hydrated skin, reverse the signs of ageing and nourish the skin.

Our Essential Glow Set is an easy 3 step skincare routine, that compliments your chosen cleanser, for both day and night.


Hydrate
Herbal Face Tonic
- all-day antioxidant-rich refreshment to soothe & brighten skin
- hyaluronic acid, mandarin & rosemary for long-lasting moisture & skin protection

Feed
Australian Blue Cypress Face Nectar
- skin nourishing botanical & lightweight face oil
- anti-bacterial & non-comedogenic
- ultra-hydrating and brightening for all faces and skins

Nourish
Moringa All-Beauty
- gentle on sensitive skin and leaves skin plump and glowy
- packed with natural antioxidants to hydrate & brighten




Skincare tip:
When skin needs an extra moisture boost, apply a thin layer of Wild Tomato Riche Crème twice weekly. It's deeply nourishing formula helps reduce the signs of ageing, increase skin elasticity and restores skin to a healthy glow.