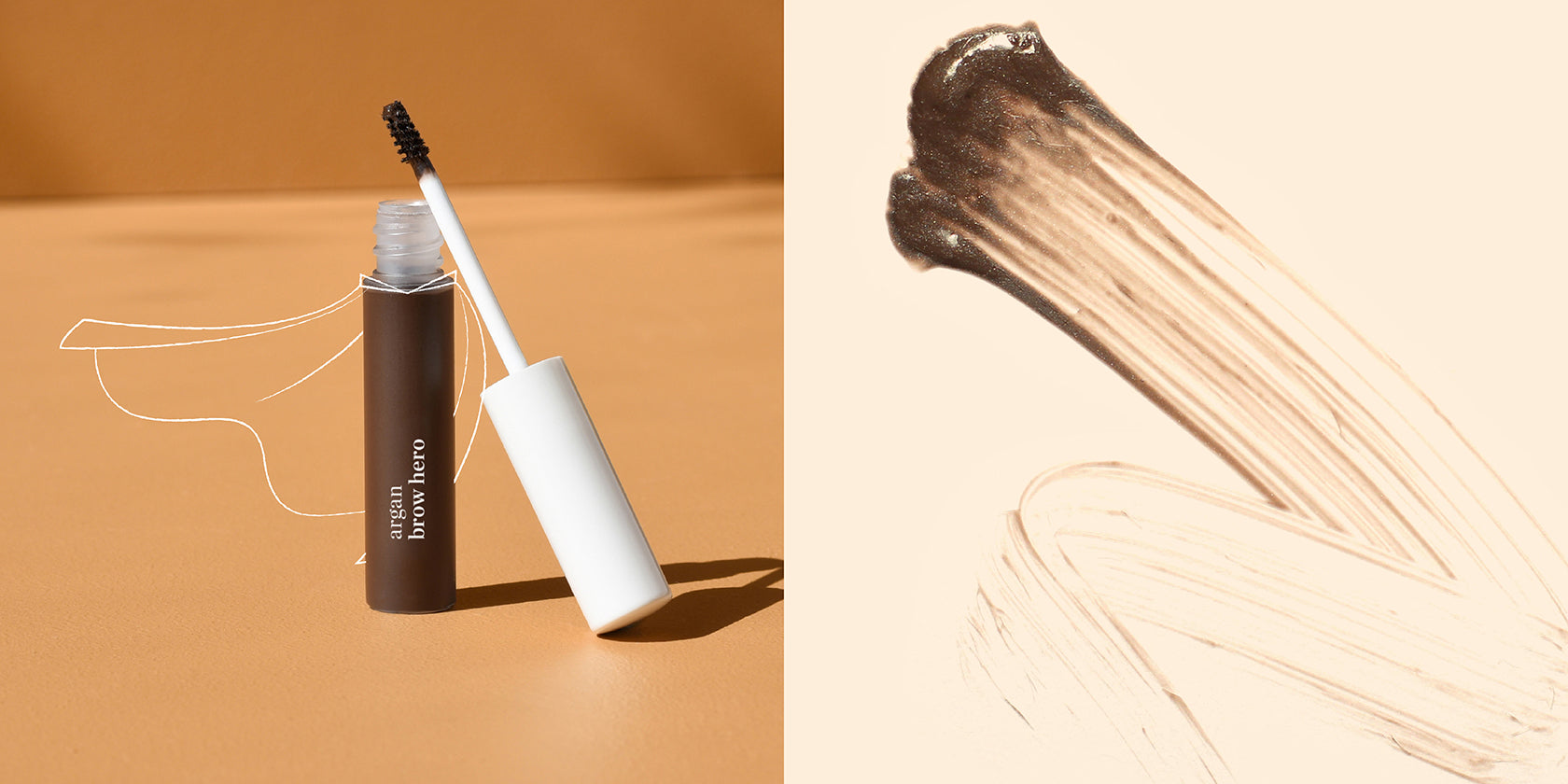 We've been in the brow game for a long time with our bestsellers Almond Brow Pencil and Aloe Gel Lash & Brow Mascara. Last week – we launched a new beauty for brows: Argan Brow Hero!  Argan Brow Hero is a true lover of brows. It's a tinted textured gel with tiny vegan fibres that manages to fluff up, fill in, and keep eyebrows in place. 
Have you tried a brow-tint or brow-filler? Here's why you should!  
Argan kernel oil comes from Morocco and is super conditioning. In the brow hero, it keeps your eyebrows feeling soft and waxy, rather than hard. It doesn't matter if you have super patchy or razor thin brows, the small and delicate brush deposits the perfect amount of pigment and fills in bald spots while still looking natural. The shade is really versatile and honestly will suit all eyebrows I can think of. This is the best natural way to get more definition and set your brows!

How to: comb your brow upwards from beginning to end at once to achieve a natural look. Repeat the process just if you want a thicker look. That really helps build on colour naturally and it darkens them substantially without being too messy.
Pair with: this brow hero goes over our almond brow hero, before our aloe gel lash & brow mascara and compliments all kinds of eye makeup. 
This hero will save you time! No powders, no penciling; just swipe, swipe, and go. Get your brow hero today and experience the brows you always dreamed of.