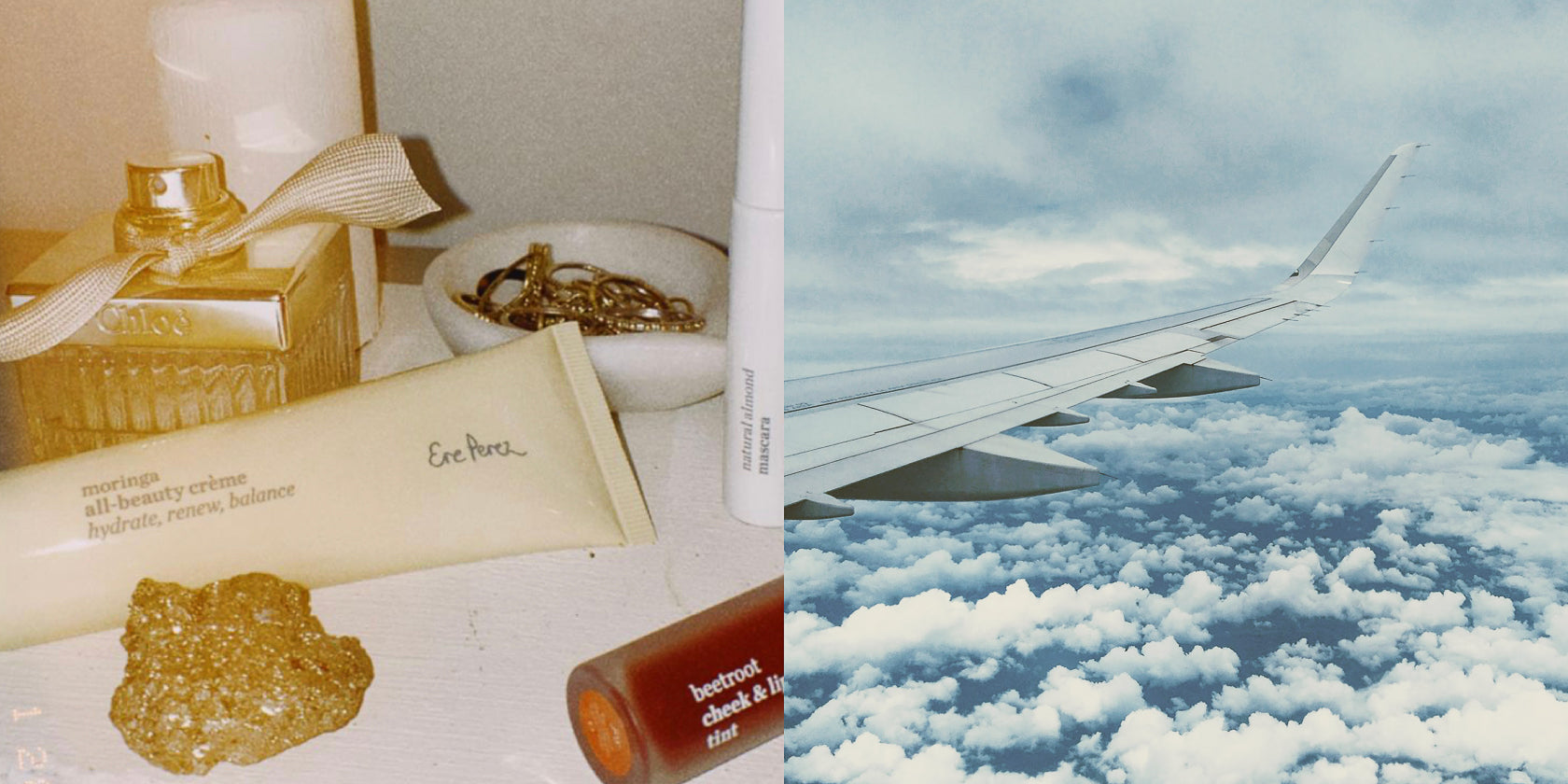 With the summer season here in Australia, vacations are in full swing, yay!

It's no surprise that my family and I are frequent flyers, as we travel between Mexico and Australia each year, so I would say I'm well versed in the art of packing.

Proudly, I consider myself a light packer, and that includes my beauty bag.

Let me share with you my top 5 beauty travel essentials for every trip.


1. Fig All-Beauty Jelly
An amazing multi-tasking skincare hero. I use it as my cleanser, twice a day, as well as a beautiful mask when skin needs a little TLC, and have that extra time to pamper myself.

2. Moringa All-Beauty Crème
Lightweight moisturiser, giving skin that much needed hydration, whatever the weather. Plus, it's a great foundation primer too!

3. Carrot Colour Pot – Happy
From lip to lid, I love that this go cream pot can add a pop of colour to any look. Plus the aluminium lid doubles up as a mirror which is amazing for on the go.


4. Avocado Waterproof Mascara
A formula I'm so proud of! Fun & voluminous lashes without any sensitives, that lasts all day from pool to bar.

5. Almond Brow Pencil
To take my makeup look from day to night, I like to add a bold brow. Plus, hot tip: you can double it up as a cream bronzer. Simply draw a line where you would normally apply your bronzer and blend! It's creamy enough to buff easily into the skin and the perfect matte brown shade!

And of course, don't forget your SPF! This is a non-negotiable.  Pack light, slow down, have fun & smile!

Happy travels, Ere x