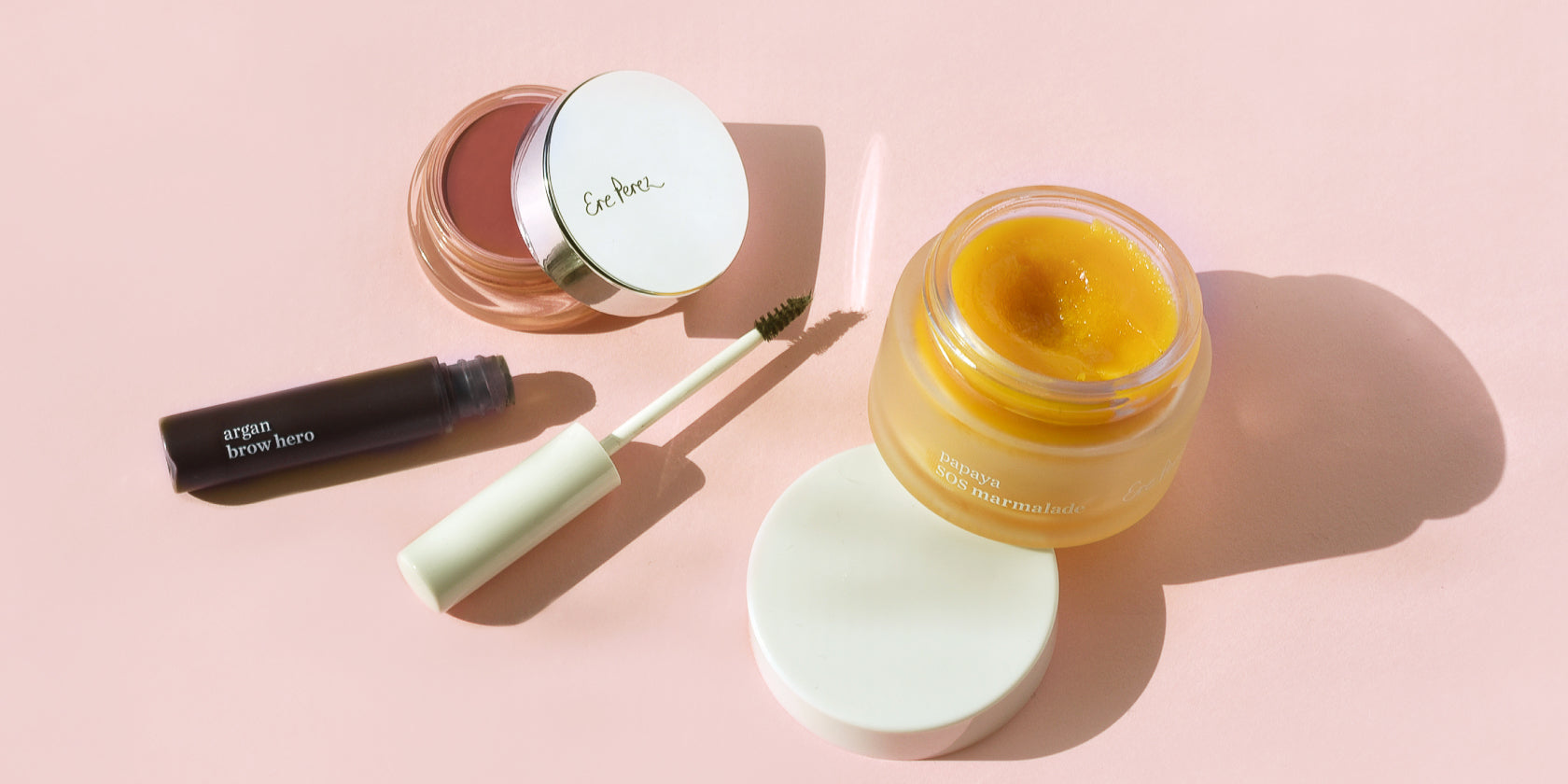 the ere perez edit: three products to fall in love with this week

This week, we're bringing you our edit of three of our must-have products from us here at Ere Perez. Our best-selling products are cult beauty buys for a reason. Our team works tirelessly to commit to ethical beauty standards that also deliver actual results!

At ere perez we believe that natural beauty should be celebrated and this means all of our products are designed to enhance your beautiful skin and features, not hide them! This starts from healthy, nourished skin as well as makeup products that work for your skin...not against it! 


FIND OUT MORE ABOUT OUR COMMITMENT TO ETHICAL BEAUTY HERE


1. Argan Brow Hero
Why we love it: Its star ingredient is argan oil, which is well known to condition and boosts your brow hair. We're all a­bout star ingredients that nurture your hair and skin, and nourish it. 

Why you will: Our brow hero is a best seller for a reason. A buildable, natural looking tinted gel that has tiny vean fibers to boost your brows and add volume where you need it! Get those fluffy soap brows that are sweeping the internet with this! 




2. Carrot Colour Pot
Why we love it: Who doesn't love a multi-tasker? We have six stunning shades designed to suit a wide range of skin tones and types, the perfect make-up bag addition for adding colour to cheeks, lips, and even eyes.

Why you'll love it: A buttery, blendable cream blush- that you can use for a pop of lip colour too. We worked hard to create a formula that blends and melts into your skin for a flawless, natural finish. It's also super pigmented, meaning a little goes a long way! 




3. Papaya SOS Marmalade
Why we love it: Your base makeup look starts first with skincare. This is one of our favourite all round skincare products- a must-have for any beauty cupboard. The SOS marmalade is a balm that melts into your skin as you apply it, for a soothing, luxe treatment. Rescue dry skin, mini abrasions, scars and insect bites with it!

Why you'll love it: We know versatile skin products are essential. This is safe to use from head to toe- and the results speak for themselves. We call this our skin rehab. It's literally packed full of incredible ingredients like coconut, hemp, chia, grapefruit oil, as well as zinc, magnesium and potassium. Developed by our team to perfectly marry effective results, with natural ingredients. Need we say more?