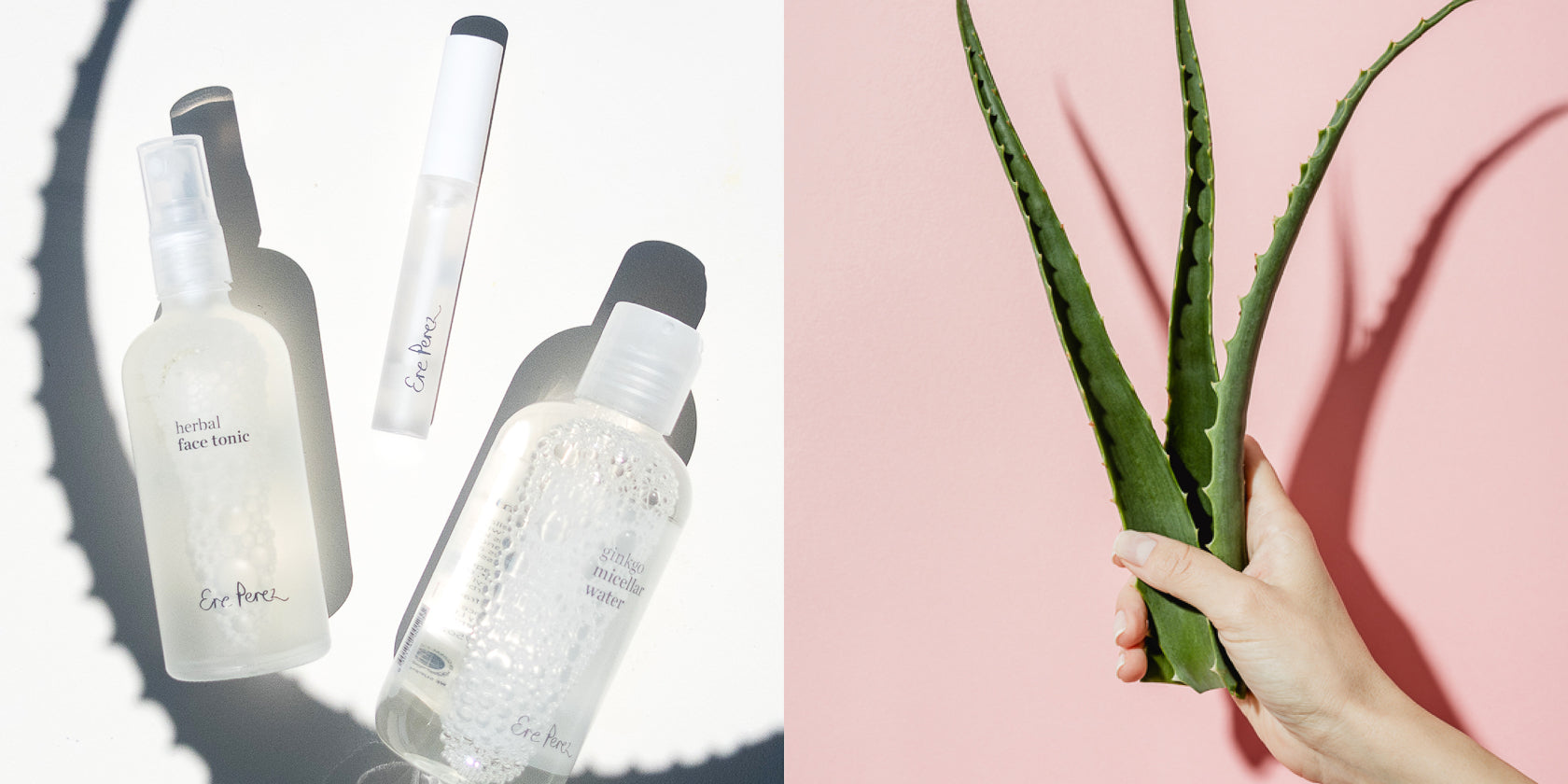 why aloe vera is essential in your skincare routine

Egyptian queens Nefertiti and Cleopatra used aloe vera as part of their regular beauty regimes. It's long been renowned for its healing properties and has become a skincare staple in the modern world. That's why we have spent years formulating clean beauty products using aloe for fresh hydrated skin.  


The properties of Aloe Vera the wonder plant - a cactus or succulent, grown all over the world in tropical climates - are mind-boggling! It contains over 75 different nutrients, including antioxidant vitamins A, beta-carotene, C and E; B12, folic acid, and choline; minerals (calcium, chromium, copper, selenium, magnesium, manganese, potassium, sodium & zinc); enzymes and essential amino acids. Phew what an amazing list! It really packs a punch in one small package.

FIND OUT MORE ABOUT OUR INGREDIENT GLOSSARY




Read our four top reasons why we're aloe obsessed at Ere Perez: 
1. It is a natural oxygenator (drawing and holding oxygen to the skin) and so great for rejuvenation and anti-ageing. Aloe leaf juice powder is full of vitamins, minerals, enzymes and essential amino acids.
2. Improves the appearance of dry/damaged skin. Restores moisture, reduces itching and flaking.
3. Creates a protective barrier on the skin. Protects against free radicals and promotes youthfulness. 
4. Skin conditioning, hydrating and anti inflammatory. Perfect for skin conditions like rosacea.


Shop our range of aloe products:
Herbal Face Tonic
Ginkgo Micellar Water
Aloe Gel Lash & Brow Mascara