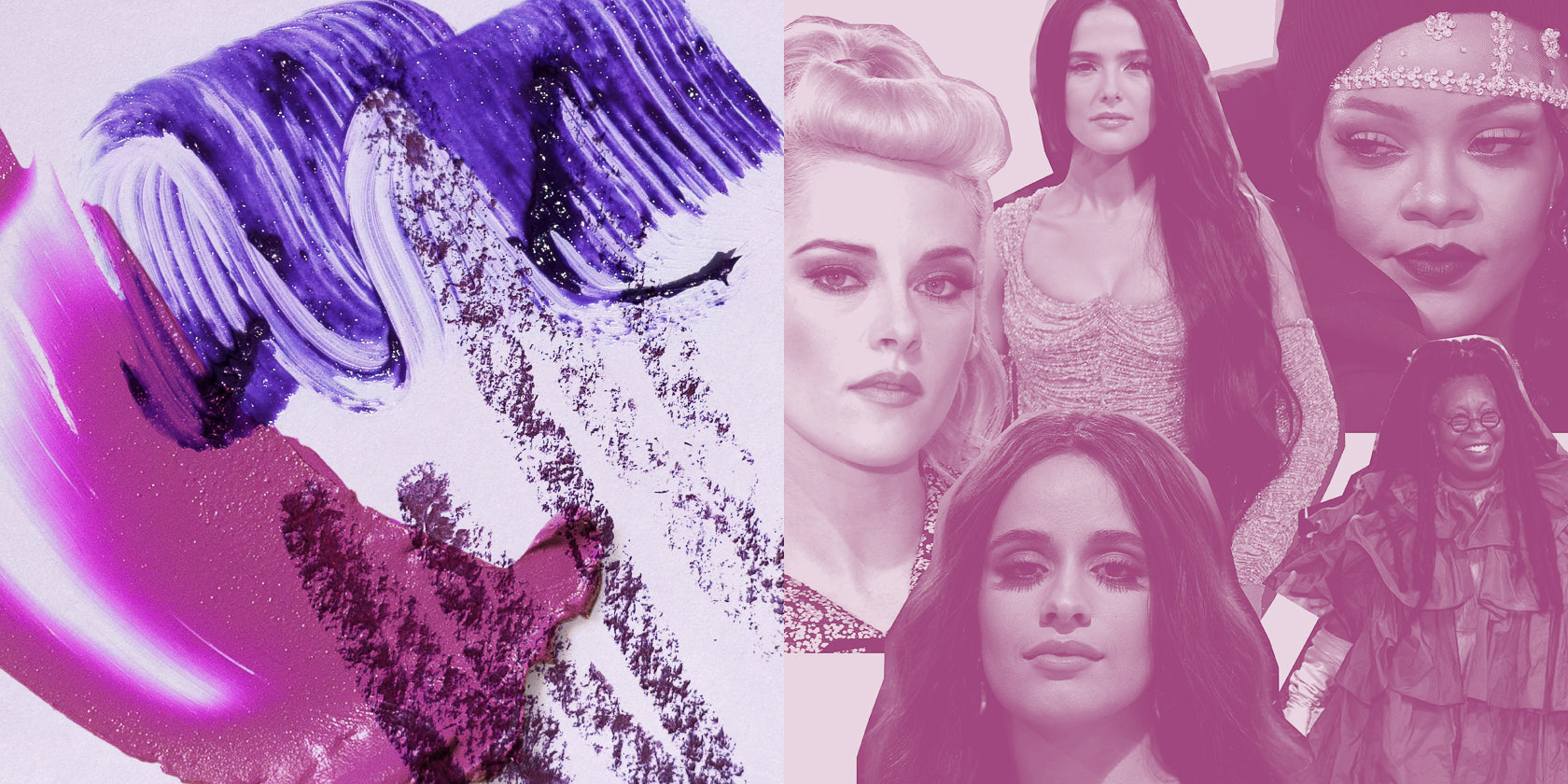 met gala beauty on the purple carpet

American glamour, face jewels, Hollywood waves and candy-coloured eyes strutted the "purple" carpet this year at the 2021 Met Gala.

Actors, singers, models & TikTok stars alike showcased their "American Independence" inspired looks on the red carpet. From Billie Eilish's nod to Marilyn Monroe, in a stunning powder pink Oscar De La Renta gown, to Kendal Jenner's crystal trimmed Givenchy dress, inspired by Audrey Hepburn in "My Fair Lady".

After last year's Met Gala being called off due to a little known pandemic, it's safe to say our celebrity favourites went all out this year! Among the dazingly bejewelled accessories and bold eye looks, we loved to see purple being the standout favourite for this year's annual fashion "night out"!

Let's take a look at the best bold purple shadows, mauve lips and violet frocks.


Add some purple to your beauty collection and recreate these looks...


Face: Carrot Colour Pot, hey,  holy

Eyes: Natural Almond Mascara, mauve / Chamomile Eye Palette, lovely / Chamomile Eye Colour Single, karla / Jojoba Eye Pencil, agate 

Lips: Carrot Colour Pot, hey,  holy / Mango Lip Honey, crush / Olive Oil Lipstick, royal / Cacao Lip Colour, wander
And when you're all stocked up, here's a TikTok how-to by our head makeup artist, Bruna.
 Thank you, Lizzie Carter