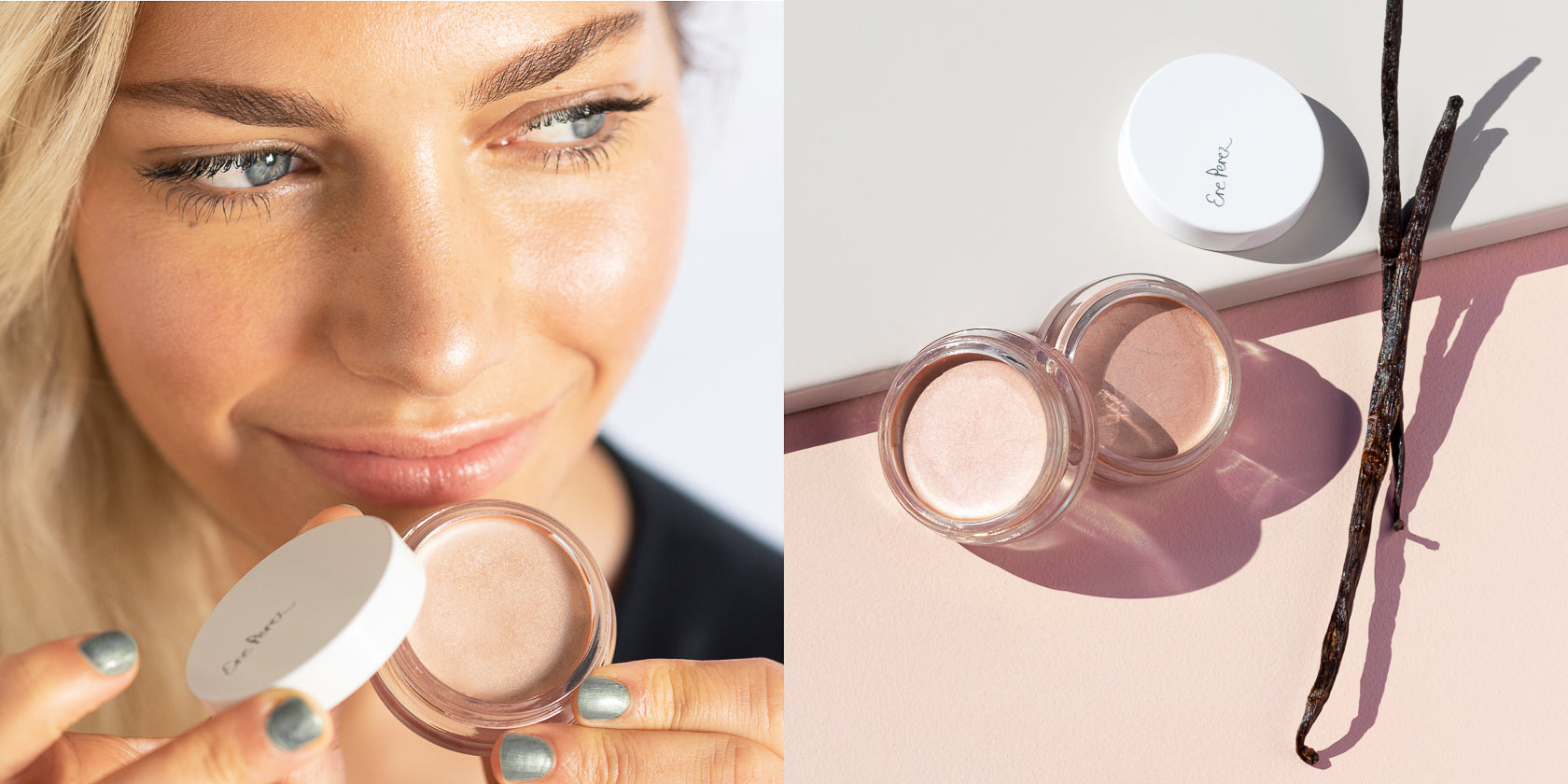 get your hands on the best eco highlighter

This beauty is creamy, dreamy, silky shimmer + shine… she's what the light is made of. A touch of sparkle, a dash of vanilla, the feel of magic – she is the ultimate cream highlighter.  Deliciously smooth to blend into cheekbones, eyelids, brow bones and lips.

Blending ethereal with eco… Vanilla Highlighter turned 10 earlier this year and to celebrate, she now comes in a luxe PLASTIC FREE case.

We're all about sustainable solutions. This packaging loves the earth as much as you do. With a glass jar + aluminum lid. #plasticfree.  Vanilla Highlighter will make you feel good about beauty.


Vanilla is a tropical climbing orchid. It is used as a mask, skin protector, smoother and fragrance ingredient which may help de-stress the muscles in skin.




Get luminous with 2 radiant shades:
Sun halo
Falling star