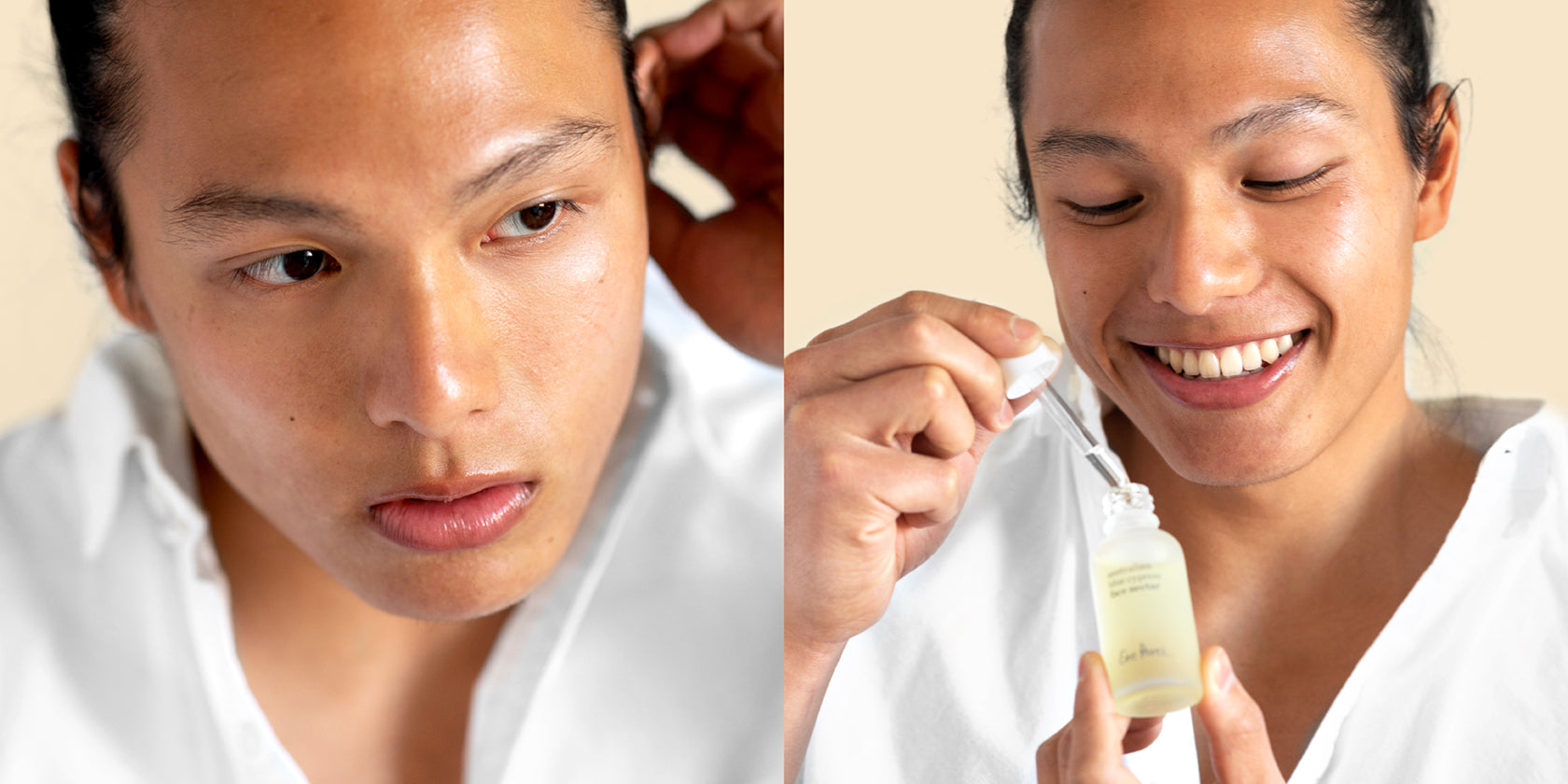 Our luxe natural skincare range is for everyone. Clean beauty is not just for women and we are thrilled to offer our versatile botanical collection to men as well. 
We have sourced the best native ingredients from Australia and around the world for our skincare. These ultimate botanicals help to heal, repair and rejuvenate skin.
Our range is minimal, earthy, and totally natural. As a clean beauty brand, we make the best sustainable choices so you can trust us when looking for a planet-friendly option.
For you and the men in your life, our top picks are:
australian blue cypress face nectar
Ultra-hydrating in just a few drops. For weather-damaged, dry or tired skin. Give your skin a daily boost of antioxidants & omegas to combat the signs of dehydration and ageing.
australian blue cypress | camelia | jasmine flower | cedarwood | vitamin E
cranberry lip & eye butter
Cooling and deeply moisturising. Regenerates delicate skin areas. Protects skin from the effects of enviro stress with nourishing, hydrating botanicals.
cranberry | shea butter | cucumber | lactic acid | calendula
Share these fuss-free skinsavers with the men in your life. They will thank you.
Our model Anderson is from Hong Kong. Photography by Hiram Martinez.