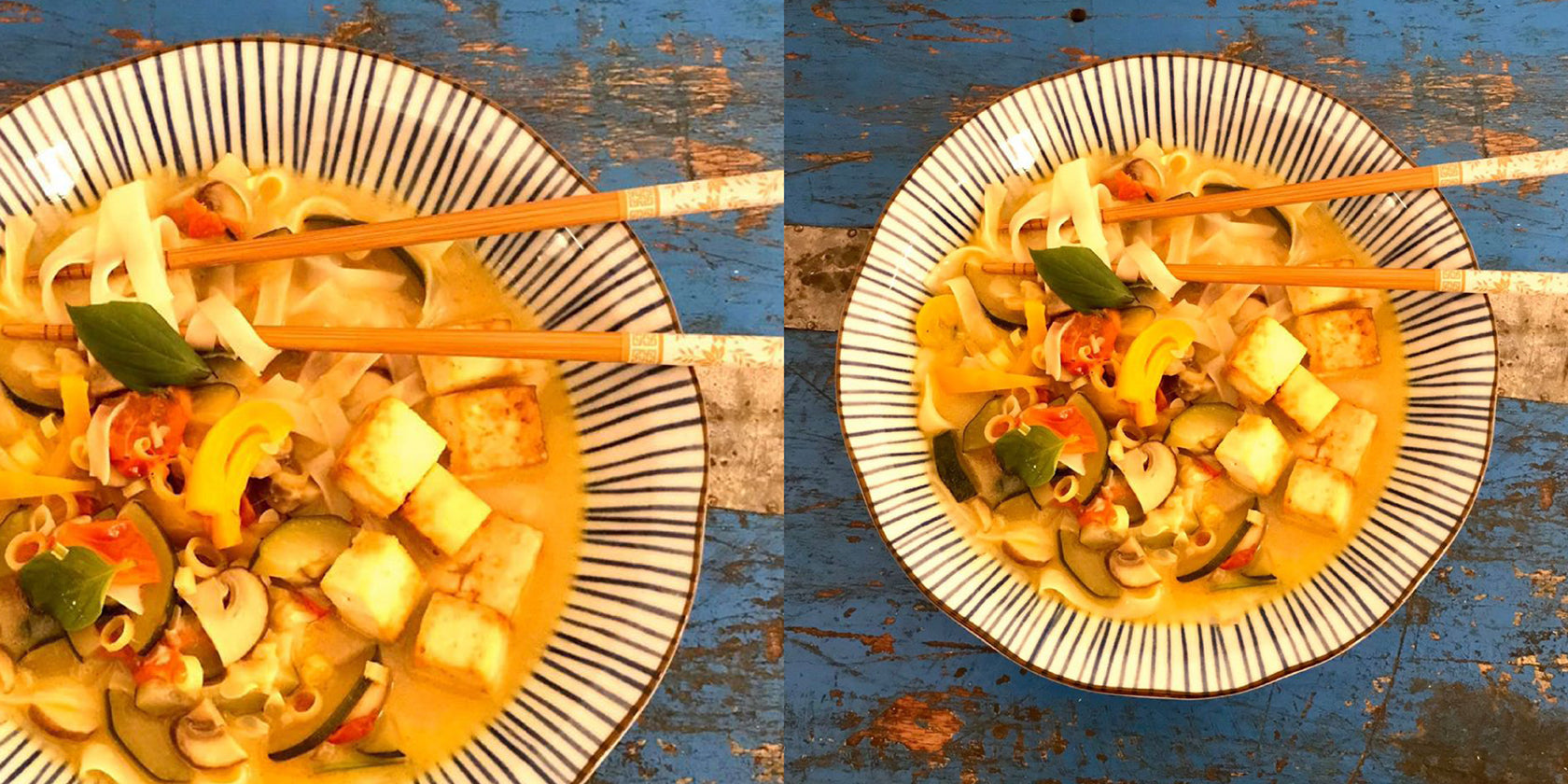 immune-boosting thai coconut soup
Looking for a nice vegan recipe for the family? "Veggie Rapha", our lovely French friend and vegan blogger, shares with us this vegan recipe that will help boosting our immune system.
 "This soup is super tasty and super easy to make. It is also a one-dish meal thanks to the addition of noodles and tofu.

And most importantly, this soup is packed with powerful ingredients to boost your immune system and fight any kind of virus 💪
For those of you who don't like spicy, the chillies are completely optional...
Ingredients for 4:
◦ 
4 big chestnut mushrooms, sliced
🍄
◦ 
1 piece ginger (5cm) sliced
◦ 
1 stick lemongrass minced
◦ 
1 red chili (optional) chopped
🌶
◦ 
Fresh Thai basil or coriander (optional)
🌿
For the marinated tofu
◦ 
2 tablespoon sesame oil
◦ 
1 tablespoon rice vinegar
◦ 
1 piece ginger (3cl) grated
First prepare the marinated tofu: cube the tofu and let it marinate for 30 minutes in the mix of sesame oil, rice vinegar, soy sauce and grated ginger.

Preheat the oven to 180dc.

Place the tofu cubes on a tray covered with baking paper and cook in the oven for 15 minutes.
Heat a big pan (medium heat) with olive oil and stir fry the ginger with garlic, lemongrass and chili then add the vegetables, curry, salt and pepper.
Pour the coconut milk in the pan with 50cl boiling water. Stir, bring to a boil, reduce heat and let simmer for 20 minutes with the pan half covered.
Pour the rice noodle in boiling water, according to instructions. Then drain and add them in the soup, and let simmer 3 more minutes.
Add the tofu and some fresh herbs and serve.
Enjoy!"
Recipe by Veggie Rapha: Facebook, Instagram, Our Journal.