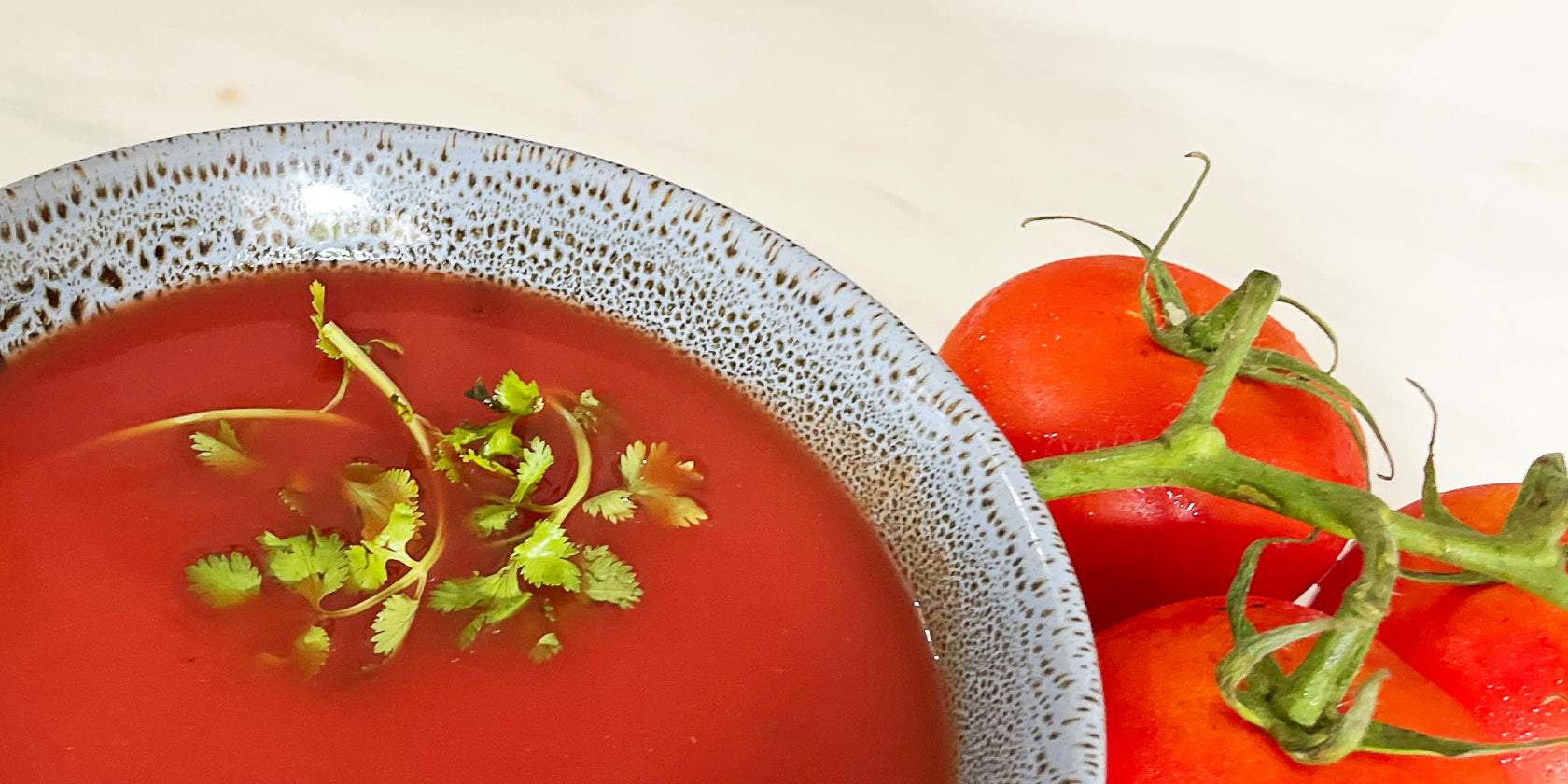 Gazpacho is probably my favourite cold soup. Simple ingredients make it a perfect drink for hot days and it also prevents dehydration thanks to the salts and vitamins it contains.

My recipe does not have cucumber, because I am one of those who does not put cucumber into the gazpacho, but it does have a little vinegar that gives a lot of joy and for a Mexican twist, you can garnish with pan-fried or crisp jalapeño! You can make it yourself - get it fresh and slowly make it crispy on low oven heat and add some oil. It's yum!! Like a vegan chicharrón!

There are a thousand different versions of Gazpacho that add strawberries, watermelon, cherries, apple and other fruits to lighten the flavour, but I like it spicy and salty with extra ice and some lime juice!! 

Ingredients:
• 2kg of ripe red tomatoes (any or a mix of pear tomatoes, red tomatoes or
cherry )
• 1 green pepper
• 1 clove of garlic
• 1 fresh onion
• 100 ml extra virgin olive oil
• 2 tablespoons vinegar
• 1 teaspoon salt 

Method:
1. Wash the veggies and remove the top from the tomatoes and pepper or capsicum. It is not necessary to peel them. 
2. Mix all the ingredients in the blender.
3. Pour the soup through a strainer so that the texture is creamy and clean.
3. Place it the fridge, this soup has to be made close to the time will be eat it. 

To garnish 
• 1 ripe avocado
• fresh coriander
• a little salt
• 1/4 of fresh onion chopped
• corn chips 

Enjoy! Love Ere x