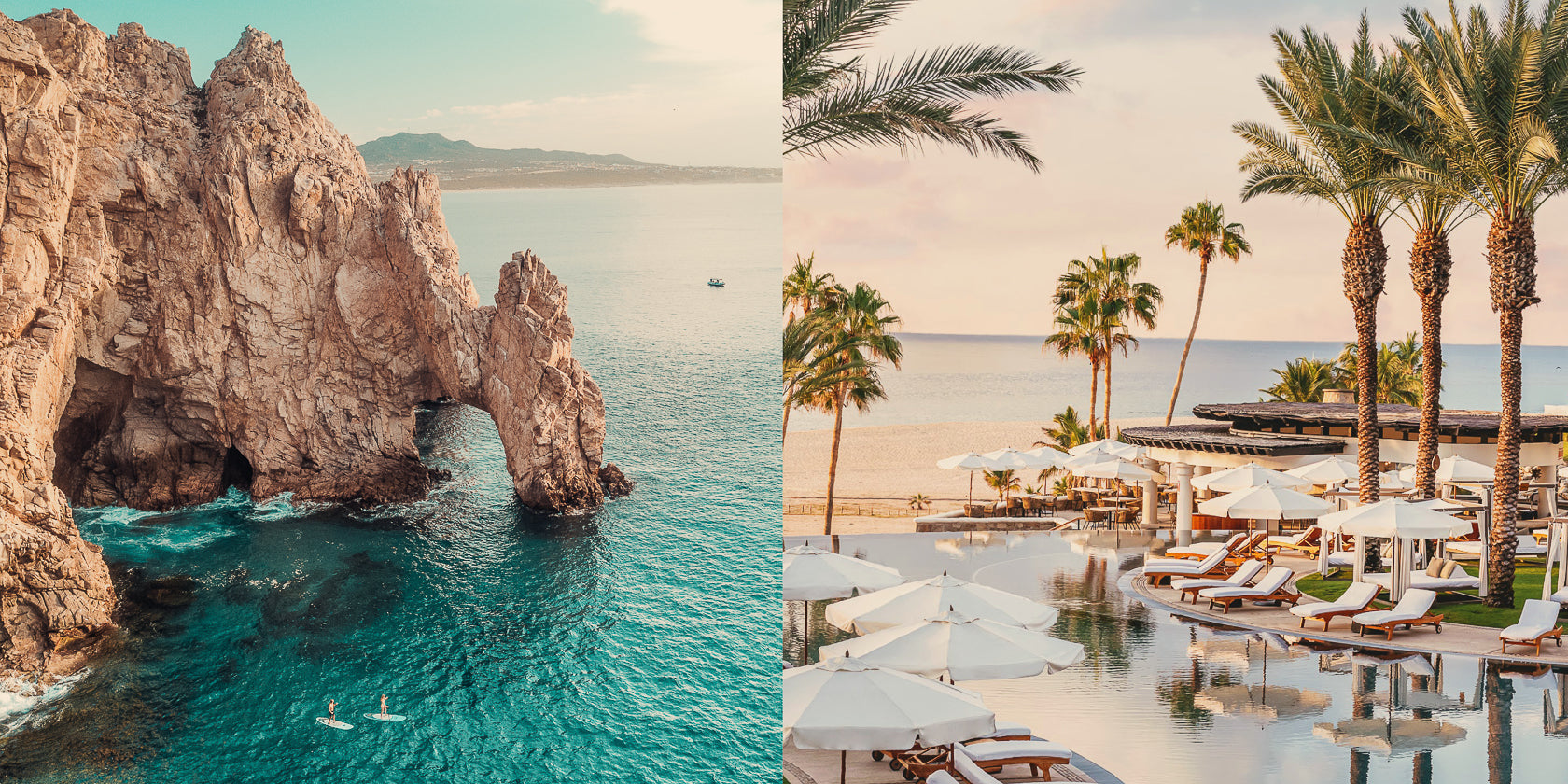 We are an Australian beauty brand, but we have deep roots in Mexico. Our founder, Ere Perez, was born in Mexico into a family of traditional healers, scientists and advocates for natural living. So much of what makes Ere special is because of these roots: her passion, vibrancy, love of colour and the way she treats everyone in her life like family.

In 2022, Ere Perez beauty is celebrating 20years in the industry. From humble beginnings in Ere's Bondi apartment with one natural mascara – to being global leaders in clean and sustainable beauty. This is such a special milestone! To celebrate, we are sending 1 x lucky person & their amigo to Los Cabos, Mexico. This prize is valued at over $8.5k!


Why Los Cabos?
Wherever you go in Los Cabos, you'll be immersed in beauty. After flying from Australia, Los Cabos is accessible from 26 different U.S. cities and just a short 2.5hour flight from L.A. This desert paradise where the Sea of Cortez meets the Pacific Ocean is home to a vibrant culture and hospitality that makes this a dream holiday come true. Start your days exploring some of the Earth's most stunning natural wonders and end them by sampling innovative fusions that pair fresh Baja ingredients with cooking influences from around the world. Discover the power of traditional Mexican rituals to restore body, mind & spirit from the comfort of your luxury resort or visit nearby 'Magic Town,' Todos Santos, to enjoy authentic local customs. Los Cabos offers a bounty of beautiful experiences.




Competition winners will enjoy all of this (and more!) from their ocean-view launchpad at the iconic Hilton Los Cabos, also celebrating its 20th anniversary in 2022. Pairing gorgeous surrounds with world-class service, this luxury Los Cabos resort blends relaxation & rejuvenation – a perfect partner for Ere Perez. Learn more about Los Cabos HERE.

It's easy to enter, just subscribe for your chance to win a trip for 2! You can also get extra entries by making a purchase over $AU80. 

ENTER NOW



*Sorry friends, this promotion is only open to Australia residents of NSW, QLD and VIC. All entrants will be subscribed to marketing communications of Ere Perez Natural Cosmetics and the competition partners. All entries will go through a validation process. Read the full terms and conditions.