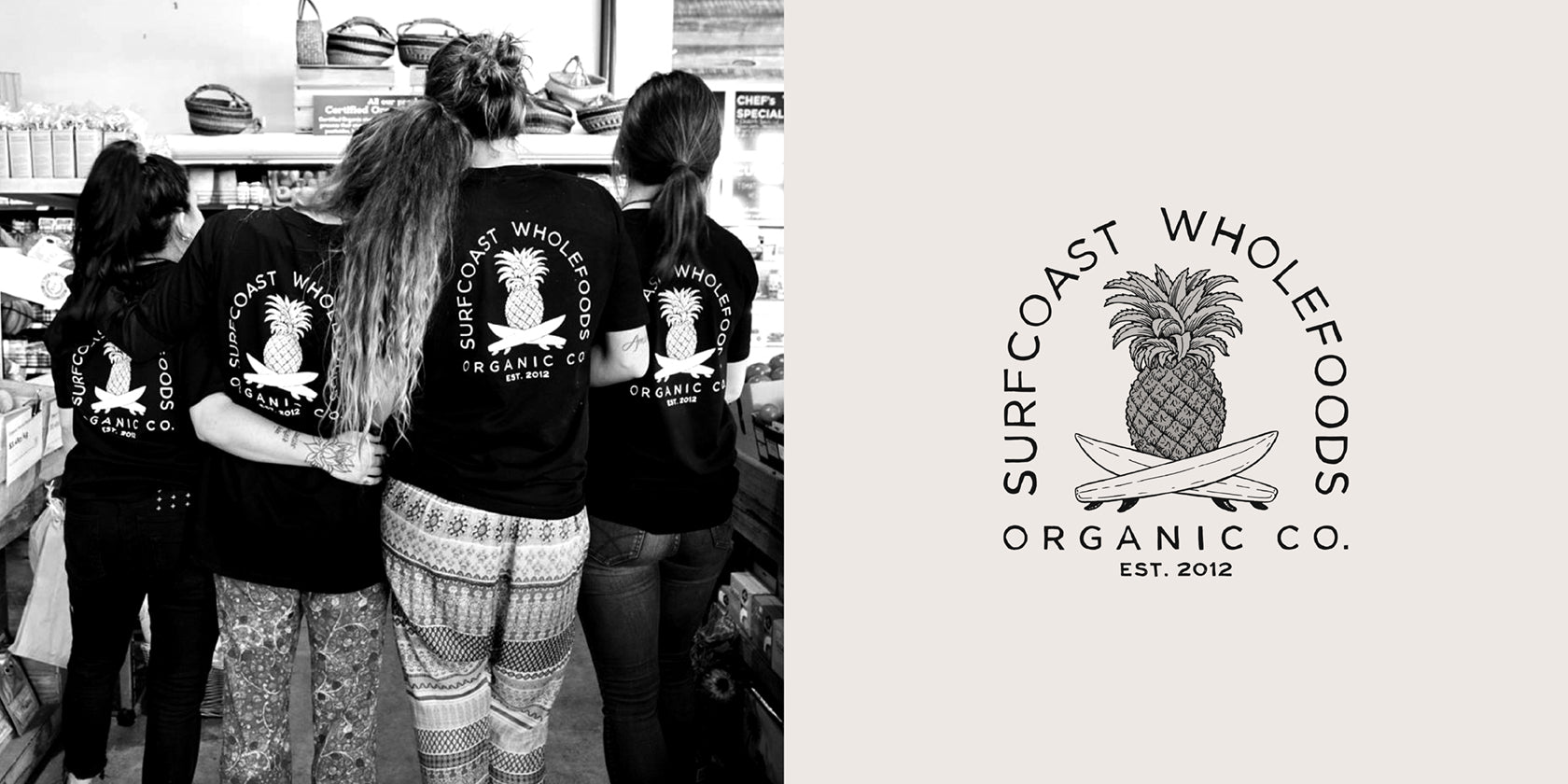 hand made with love at surfcoast wholefoods
We all want to look and feel better. Health food stores play a vital role in the growth of Australia's health and wellness industry and not just in their produce. At Ere Perez, we feel lucky to have the support of the smaller independent businesses, spreading the love of the brand.
Like Ere, Tim and Annabel have both had a strong passion for healthy living and organics for a long time. But it was the birth of their first child that encouraged them to transition their lives to living healthier and raising children in the best environment possible.
Located in Torquay Australia, Surfcoast Wholefoods make conscious choices choosing what brands to stock and what to sell.
The store's team members have also been given the opportunity to share their creativity, as several the eco conscious hand made products at Surfcoast Wholefoods are staff brands. How awesome is that?!
100% sweat shop free clothing, hand blended organic loose-teas and unique horseshoe dreamcatchers, to mention but a few.
Cheers to supporting local businesses and amazing team members!
Images: @scwholefoods
Find your nearest stockist here.