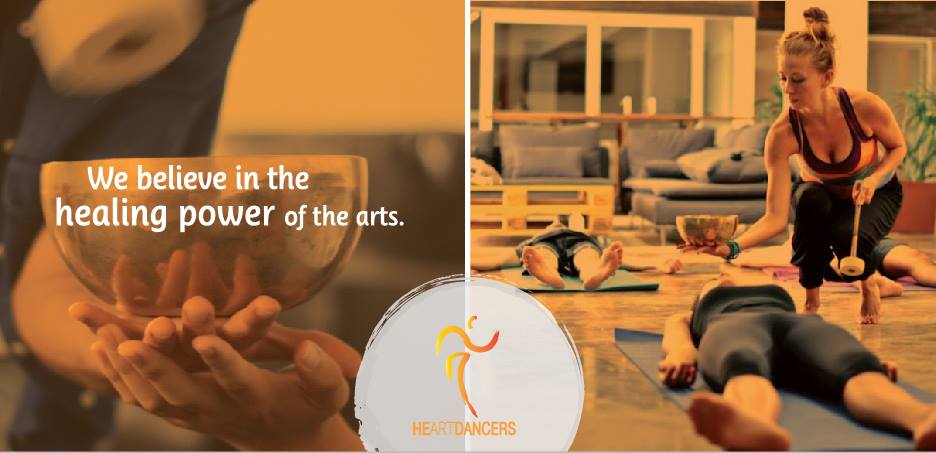 introducing heartdancers charity
There is no greater power than the power of the heART...
"The healing and creative power of music, dance, yoga and meditation has an unspeakable power to transform the lives of vulnerable communities." Sandra Morales,
Heartdancers's Funder and CEO. Heartdancers Charity was founded as a result of a project at Villawood detention centre, where music, dance, yoga and meditation were used as an effective bridge for Asylum Seekers to connect with their creativity, spirituality and life purpose.
Through a new collaboration with Binawee Bayles, a proud Aboriginal woman born on Gadigal land in Redfern,
Heartdancers is running unique workshops where sacred Aboriginal songs, dance, stories and traditional indigenous world music are united with yoga. Heartdancers is committed to open a space for aboriginal music, dance and story telling to be recognised and preserved.
Heartdancers runs workshops to refugee's women and children, children with special needs and senior citizens suffering Alzheimer's and Dementia. Heartdancers also provides Aboriginal, refugee and asylum seekers artists with an opportunity to earn an income through providing their talent to disadvantaged communities.
We invite you to come to their workshops, become a member or subscribe your company to their mindfulness corporate program to support their beautiful cause.
For more information: www.heartdancers.org.au.