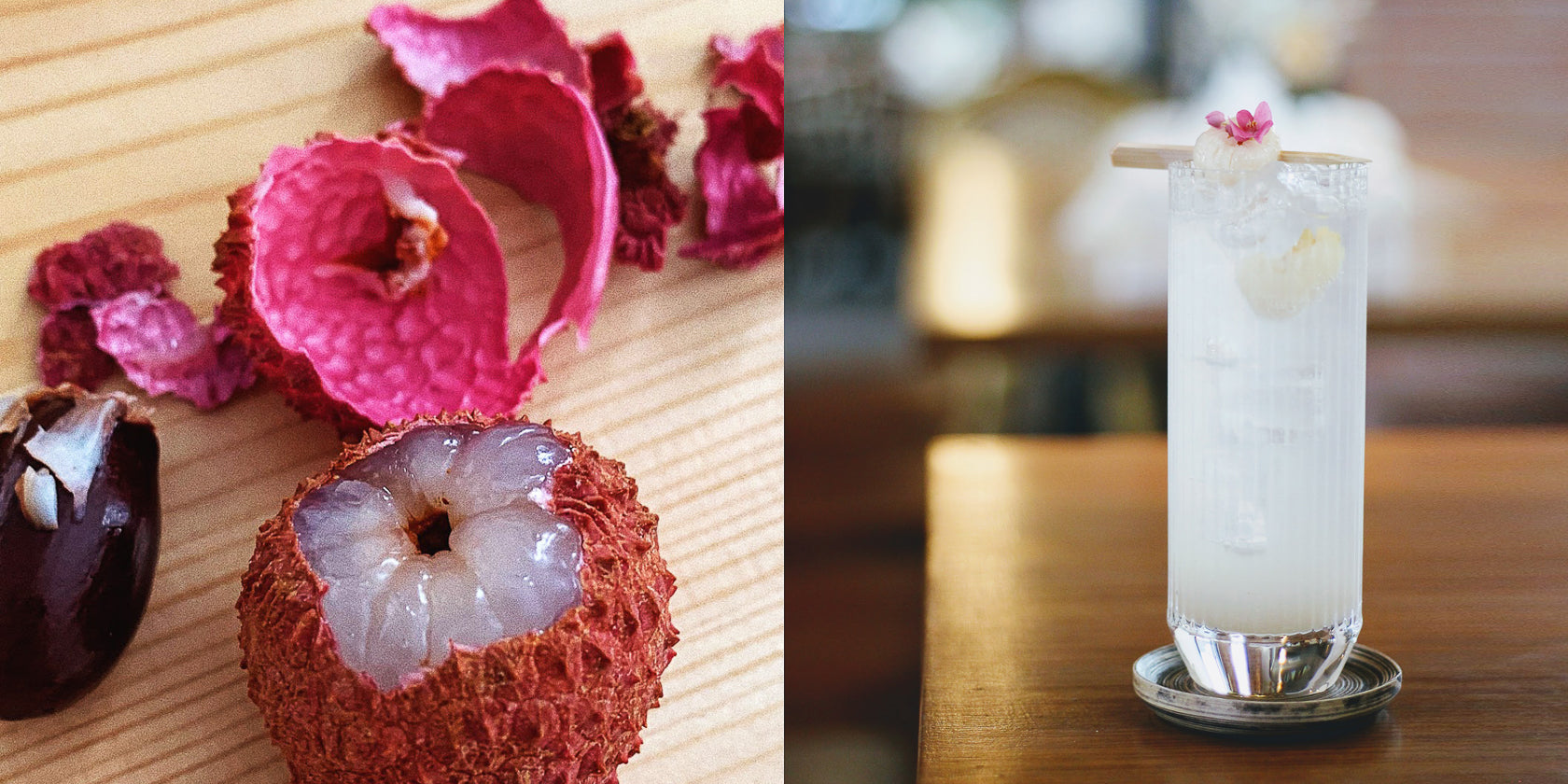 Celebrate the ending of another great year this December by enjoying a lychee cocktail with your friends!

Including lychee fruit adds a fun and exotic flair that's perfect for nearly any occasion. Lychee fruit adds a beautiful and delicate taste to the cocktail, that features undertones of sweetness too.

If you are unfamiliar with this tropical fruit, first try eating a whole fruit on its own to get a taste for its natural flavour. Lychees are quite fascinating — they're slightly sour yet taste a bit like a strawberry mixed with watermelon and grapes! Their sweetness and tartness create a perfect contrast to the sweetness of a liqueur. Combined they form a refreshing and flavoursome cocktail.

Ingredients
• 30 ml lychee liqueur
• 50 ml vodka
• Ice
• Peeled lychee for garnish

Method
1. Chill two glass
2. In a mixing glass, combine the lychee liqueur and the vodka
3. Add ice and stir
4. Strain into the chilled glass
5. Garnish with a peeled lychee
6. Enjoy!


Experimenting with atypical flavours can be so fun, especially when including lychee as it offers a crisp taste with a balance between acidity and sweetness, and hints of rosy fragrance! This cocktail is a delightful choice whether you're using vodka, rum or sparkling wine. There are endless possibilities to explore.

Cheers!
Thank you Olivia Harper, 
@olivia.harper, olivia-harper.com