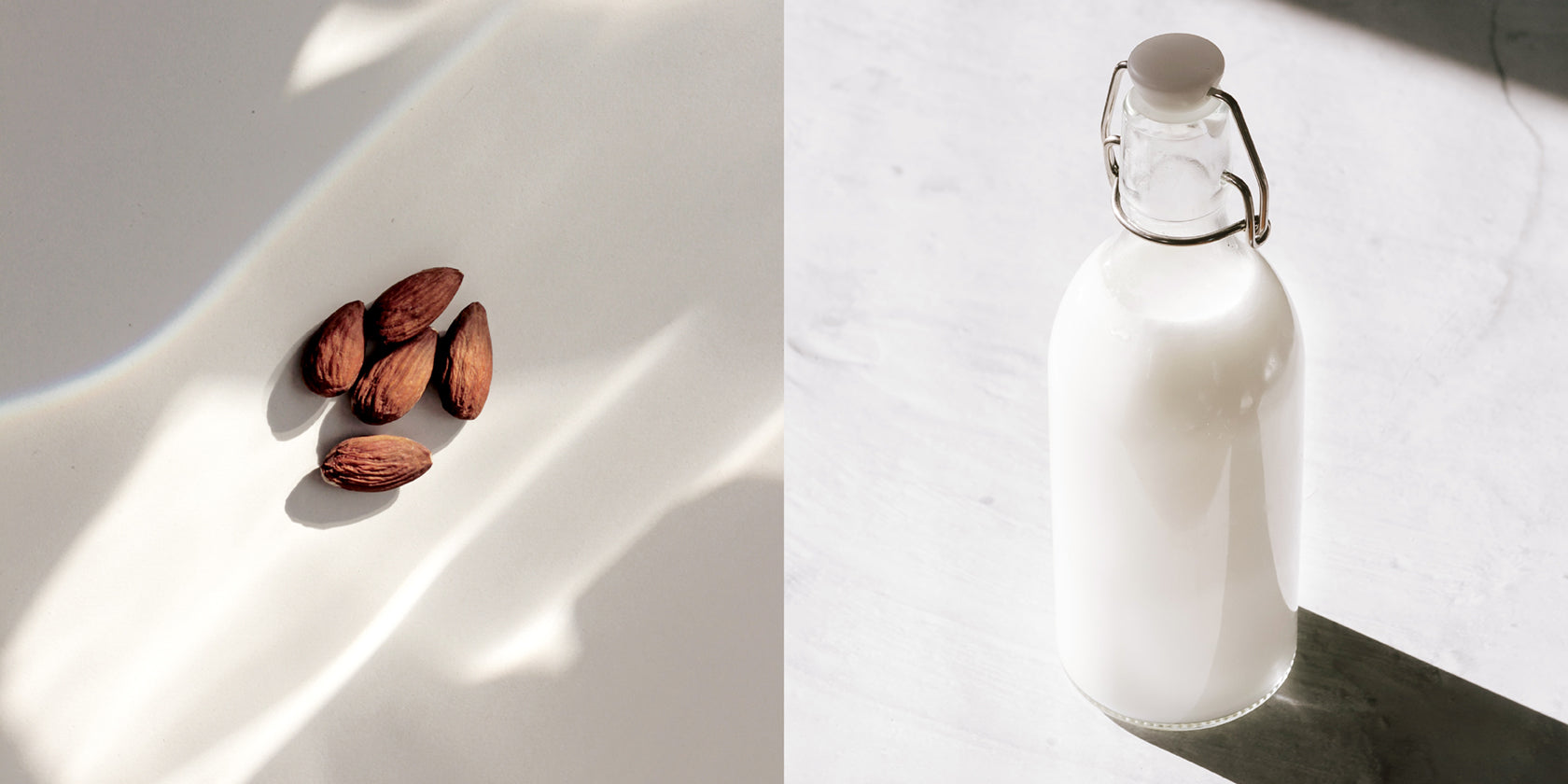 As we search for more plant-based, cruelty-free & sustainable food options, nut milk – or 'mylk' – is all the rage! Many cafes offer almond milk and coconut milk. One of my locals even has macadamia, cashew and oat milk! I learned how to make my own milks from a friend, and it is so easy! You only need a few kitchen basics, and you can save on money, packaging and buy bulk ingredients. Good for your budget – and the planet!
Here's the basics on making nut milk at home:
INGREDIENTS
◦ 
1 cup raw, unsalted raw nuts
◦ 
2 cups water, plus more for soaking
◦ 
Sweeteners, such as maple syrup (optional)
◦ 
Pinch of Himalayan rock salt (optional)
◦ 
Dash of Vanilla essence (optional)
EQUIPMENT
bowls ~ strainer/colander ~ measuring cup ~ blender/food processor ~ fine-mesh nut bag/ cheesecloth
INSTRUCTIONS
1. Soak: Place nuts a medium bowl. Fill bowl with water so all nuts are covered. Cover with a cloth and leave overnight, unrefrigerated. The nuts will plump up as they absorb water.
2. Drain & rinse: Drain nuts and rinse under cold water.
3. Blend nuts: Place nuts in a blender with 2cups water. Blend on high speed for 2 minutes. Scrape down sides and stir. Blend for another 1 minute. (The nuts should now be a fine meal; the liquid should be white.)
4. Strain: Line the strainer with an opened nut bag or 2 layers of cheesecloth. Setup over a bowl. Pour the nut mixture into the cloth/bag. Close and twist the material – and squeeze! The liquid that pours through the cloth into the bowl is your milk.
5. Sweeten/flavour: If you desire something a little extra – pour the milk back into the blender & add vanilla, maple syrup or a pinch of salt. Blend & refine to taste.  
6. Refrigerate: Store the nut milk in sealed containers in the refrigerator for up to 4 days.
** Save the nut meal & use in muffins, brownies, bircher muesli or bliss balls!
Photo Credit: the creative exchange via unsplash, valentin salja via unsplash