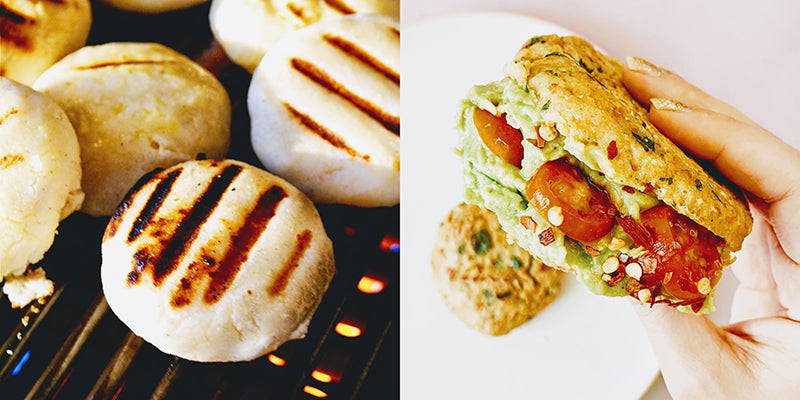 make your own vegan arepas
For when you need a quick + easy meal, or for a savoury breakfast, nothing beats these vegan arepas. Arepas are a typical Venezuelan dish, very similar to 'gorditas' in Mexico. They are truly delicious!
INGREDIENTS:
-1 grated carrot
-chopped cilantro/coriander
-1/4 cup oatmeal
-1/2 cup cornmeal
-3/4 cup of water
-sea salt
-oil for cooking
-you can add chia, flaxseed, hemp seeds
Fill them with what you like the most, I used guacamole, cherry tomato and dried arbol chile to add a very Mexican touch.
METHOD:
-Add the flour, water and salt to a bowl, with super clean hands, knead the ingredients until everything is incorporated, then add the carrot and coriander and knead again.
-Form medium balls with the dough
-Squash the dough balls into the shape of the arepa
-Take them to a pan with a lid (add a little oil)
-Leave it a few minutes on each side so that it seals very well
-Make a small opening and fill them with what you like the most!!
EAT UP!
recipe by tarianamx