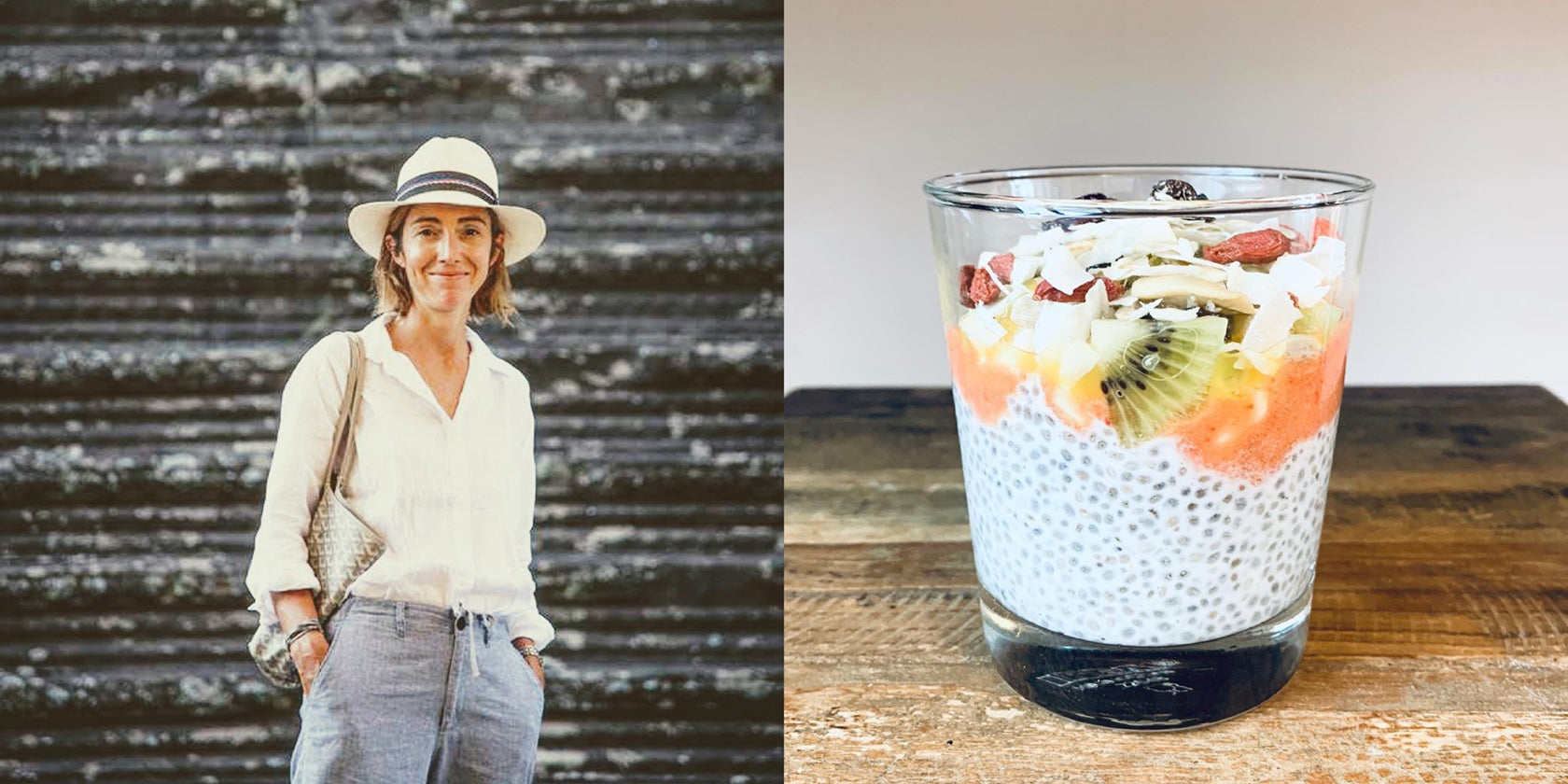 Raphaelle is a French mum living in Hong Kong. Passionate by cooking and challenged by her kids' allergies and her to wish use only vegan & cruelty-free ingredients, she recently launched "Veggie Rapha", where she shares her best plant-based recipes - with a French twist. She tells us about her journey to veganism.
'Veggie Rapha! This is how my friends and family like to call me nowadays, as if my Facebook identity had become my true self. In various, not to mention unexpected ways, "Veggie Rapha" has truly changed my life and defined who I am.
When I decided to become vegan at the beginning of 2018, my choice was mostly motivated by my natural concern for animal welfare and the desire to act in accordance with my beliefs.
Although I had been vegetarian before, adopting a plant-based diet seemed far more challenging. I really had no clue what to eat or how to compose my menus. I referred to multiple books and websites and became literally obsessed with nutrition and vegan cooking. I made amazing discoveries, like the many substitutes of egg - using bananas, flax seeds, chia seeds - and I am still learning every day!
I also realised plant-based cooking was much easier than I thought. You don't have to be graduated in nutrition to prepare healthy, balanced and nutritious vegan meals, and you can find all the ingredients you need in most supermarkets! 
Simply put, the ideal vegan plate should be composed of 50% vegetables, 25% grains, 15% beans, chickpeas or lentils and 10% nuts, seeds or vegetable oils.  As long as you have these proportions in mind, you can find many exciting ways to reach this aim. I am often inspired by Indian cooking, such as curries with lentils, chickpeas, or all kind of vegetables. These staples are perfectly balanced when served with rice or quinoa and some cashew nuts.  I also like to find healthy ways to adapt my children's favourite. For example, I make pasta bolognese with lentils, lasagna with homemade tofu ricotta, or vegan meatballs with lentils and mushrooms. The possibilities are endless!
Being vegan doesn't mean ditching desserts or treats, because we also enjoy apple crumble, vegan tiramisu or chocolate mousse! There are numerous ways of making your favourite food (sweet or savoury) healthy and just as delicious. It is just a question of learning how, which is why I like to share all my recipes on Facebook. 
I am so lucky for the incredible support of my family. My husband and children are always eager to try my new creations and give me feedback. They truly are the Veggie Rapha team!
Although my children are not 100% vegan, they fully understand my choice and have grown more aware of dietary principles as well as environmental and animal welfare issues. I believe becoming vegan is a personal decision, which is why I want them to feel free to choose their own path later in life.
Naturally, beyond cooking, being vegan also means trying to avoid animal-derived materials or animal tested products. While adopting this way of life may seem challenging at first, you can find affordable and easily sourced alternatives. More and more vegan brands are constantly appearing, especially in the cosmetics industry. Ere Perez is a great example. Their products allow me to wear make up every day, while respecting our animals and my own skin. You can even find nice and trendy accessories like vegan shoes or bags (Minuit sur Terre is currently my new favourite French brand)! 
Ultimately, I try to be more conscious about what I buy, eat and wear, not only to be in line with my own beliefs, but to also serve as an example for my children. I like to think I have proved them that to be a mindful consumer in daily life is possible. It simply involves paying more attention to each product, their materials, their quality and their packaging.
So many things have changed in my life over the last year. This whole new world of flavour and experimenting with new ideas has really boosted my creativity and my cooking skills. It is now a true passion that I enjoy sharing with others on Facebook and during my cooking classes. 
For any advice or ideas, please check my Facebook or Instagram page and enjoy the Veggie Rapha attitude!'