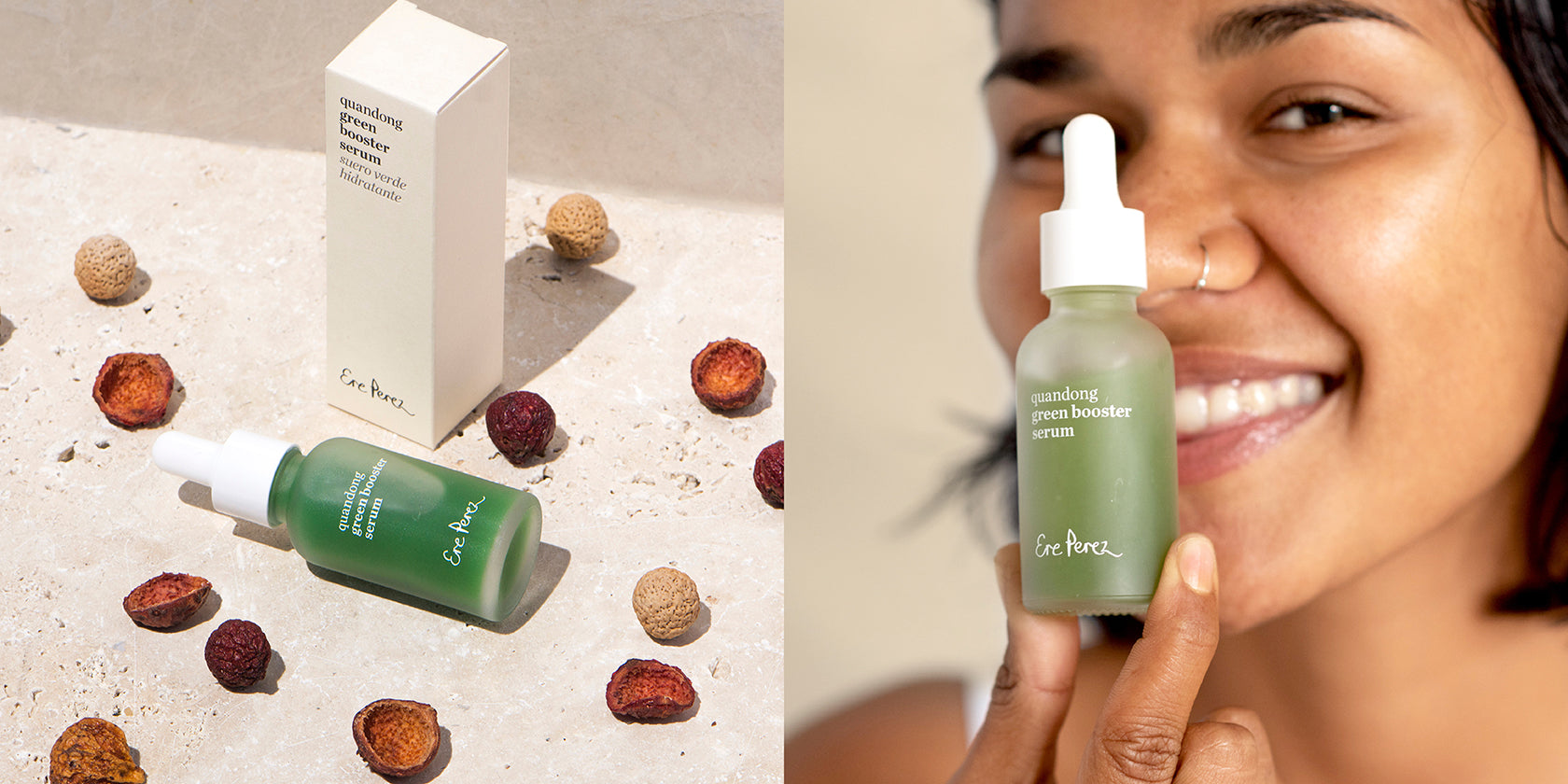 natural skincare is your ticket to better skin
When it comes to looking after our bodies from the inside out, we think of healthy and natural ingredients. Brightly-coloured fruits and vegetables that boast lots of important nutrients, minerals and vitamins to fill us up, strengthen our immune system and work towards replenishing our organs, tissues and fibres.
As for our skin, it's just as important to consider natural. In fact, natural skin care is a category that has seen an impressive amount of growth in popularity over the last few years, with no signs of slowing down. Here are the reasons why you should use natural skin care.
Natural skin care can feature powerful ingredients
Think natural skin care lacks potency? Think again, because natural ingredients can pack a serious punch, just like their synthetic counterparts. Take papaya for example; this yummy fruit is a natural exfoliant thanks to the enzymes found in the fruit and leaves, and features lots of antioxidants, potassium and vitamins. When infused in skin care (such as our papaya sos marmalade!), it can gently buff away any dead skin cells, and leave your skin looking fresh and radiant.
Another powerful ingredient that should be on your radar is quandong. Found in the Australian outback, this eye-catching fruit actually has a staggering amount of vitamin C, and can easily brighten and hydrate your complexion. If that wasn't enough, quandong also features the second-highest amount of antioxidant found in all fruits, which is super impressive.
Natural skin care can calm your skin
On the other end of the spectrum, there are natural ingredients that can soothe your skin. We're talking about ingredients such as chia and hemp which contain omega-3 fatty acids that can strengthen your skin's barrier, keep it hydrated, and even address skin issues like atopic dermatitis and psoriasis.
Got skin that tends to flare up? A helping of calendula may do the trick. Found in our cranberry lip & eye butter, it can soothe the delicate skin around your peepers and promote healing without being aggressive or irritating.
Coconut oil is another natural ingredient that deserves a mention in this department. Sourced from the dried kernel of the coconut, it offers softening and smoothing properties. Incredibly, this versatile ingredient is regularly featured in skin care products because it carries antibacterial and antifungal properties which keep skin healthy on the surface.
Natural skin care is easy to understand
Just like how it's been ingrained in us to have a read over the food label when we're shopping for groceries, it's just as important to have a look at the list of ingredients on the back of a skin care product. Luckily, all skin care products from Ere Perez feature an ingredient list that's super easy to understand. Plus, they also contain ingredients that are non-GMO. This means that everything on their ingredient list is as true to their original form as possible, and aren't genetically-modified.
So, when your skin is craving a complexion-boosting feast, consider a natural skin care product that can really do the trick.