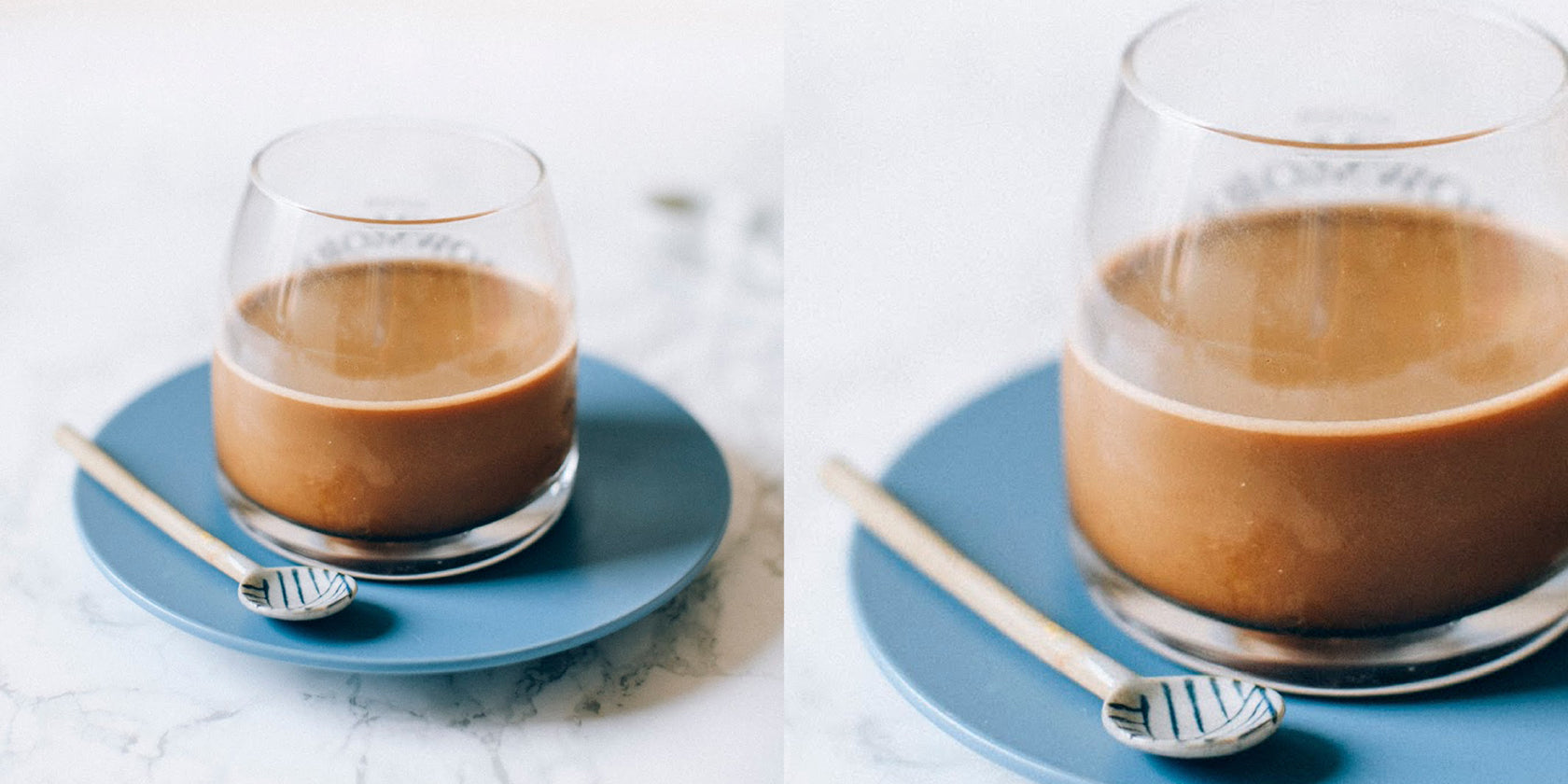 No-caffeine herbal coffee latte with reishi
Do you know how you can make a good zero-caffeine coffee with only herbal coffee?? Here is an exclusive recipe from Hong Kong blogger Angie Li.
"Some of you might know that I used to be a coffee addict, and there is no way that I can start my day without drinking coffee. However, since coffee increases and fuels my anxiety, making me hard to focus on my work, I decided to reduce my daily coffee intake in the past two years. After limiting my coffee intake, I realise that my body no longer craves coffee first thing in the morning, and I no longer find the taste of coffee as appealing as before.

I came across Teeccino's Herbal coffee a few weeks ago. I have tried some herbal coffee before, but they are quite disappointing to be honest. Yet, given that I heard quite a number of good reviews of Teeccio's products, I decided to give it a go. Teeccino is basically a mix of different herbs such as chicory, barley, carob and natural flavours. They have a taste reminding me of coffee, yet without all the negative side effects caused by caffeine. I really enjoy sipping on my herbal coffee while preparing myself for the day ahead, or I will brew a large pot of herbal coffee and keep some in the fridge, so I can have it when I fancy some coffee in the evening. This recipe is my favourite evening drink. Reishi has been shown to support the body's sleep cycles as well as support occasional stress, and since Teeccino is naturally sweetened with figs, it also helps curb my sweet cravings before bed.
Ingredients:
◦ 
1 cup brewed herbal coffee (I used Teeccino, feel free to use other brands of make your own herbal coffee)
◦ 
1/3 cup plant milk (I used 
Oatly
)
Directions: Place everything into a blender and blend until smooth and frothy. Add sweetener according to your own taste."
Recipe by Angie Li, the Floral Vegan.