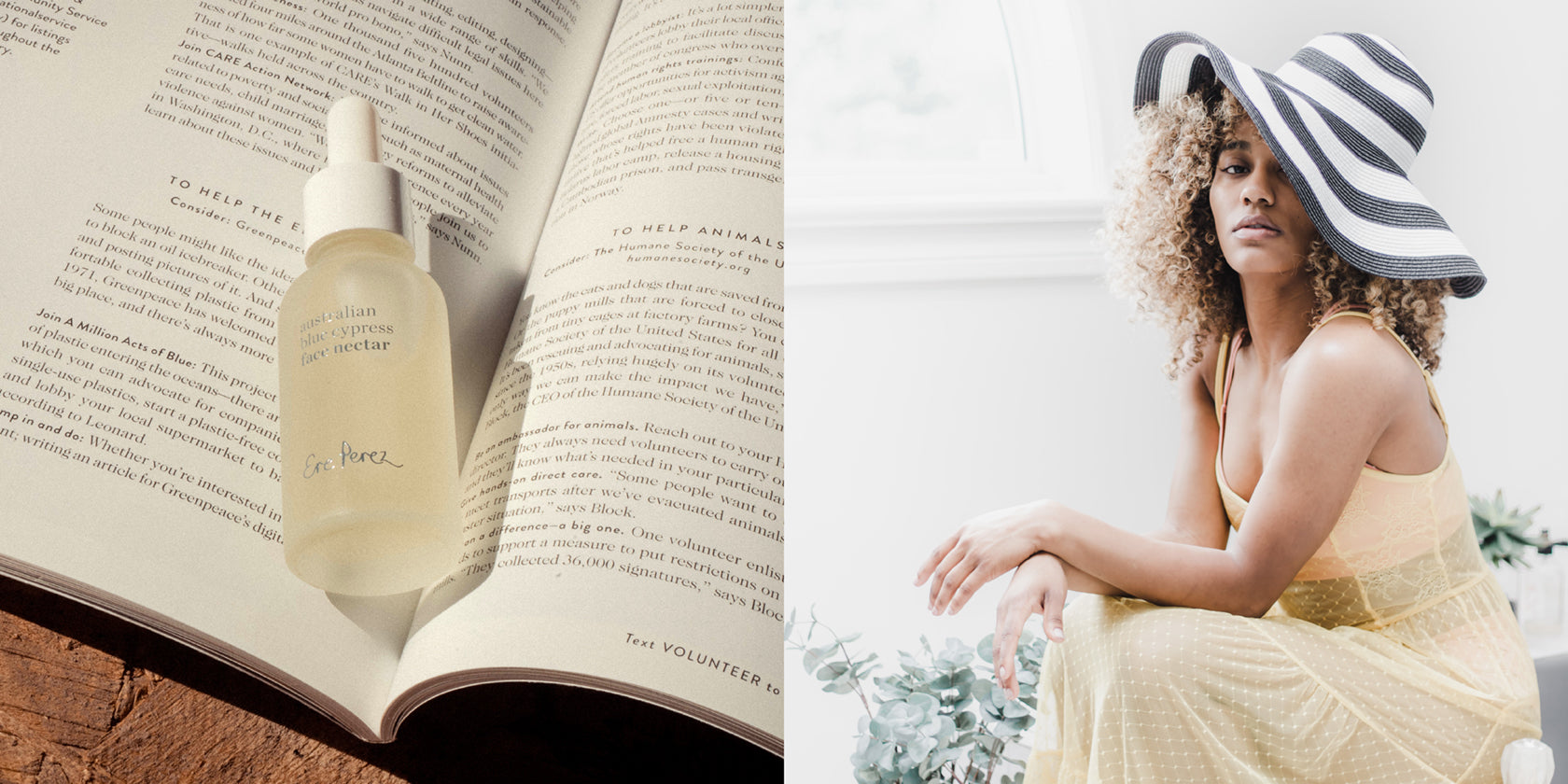 Maritza Buelvas is a US-based, beauty-wellness-lifestyle content producer, copywriter, and photographer. She loves exploring new facets of beauty and breakfast at all hours of the day. She lives in the Chicagoland area with her husband and two young boys. She lists for us five 'quick-fix' to elope to a private place of self and enjoy stolen moments of relaxation:
Craft a love bath with warm cleansing water and a Mexican Blue Agave candle burning in the background. Soak using our Papaya SOS Marmalade as a soothing face and hand mask to alleviate tension and dryness.
Nestle in with your biggest fears and let them propel you to explore your deepest and wildest desires. Do It Scared and its accompanying podcast is all the motivation you never knew you needed—until now.
Experience the benefits of a facial massage at bedtime. Promote lymphatic drainage while enjoying a spa-like treatment designed to soothe a tired face. Use Australian Blue Cypress Face Nectar to balance and hydrate while providing just enough slip to aid in your massage.
Disappear to Paris with Clara Bruni's Little French Songs. Ideal for an evening with a glass of wine, or on a rainy Sunday morning.
From the haunting theme song, to the breathtaking views of Monterey, to the drama that lies beneath—we're obsessed with the second season of Big Little Lies on HBO. Are you watching along? "
Article by Maritza Buelvas : check www.thebeautyedit.co and follow her at @thebeautyedit_co.
Photography by Babes and The Bungalow