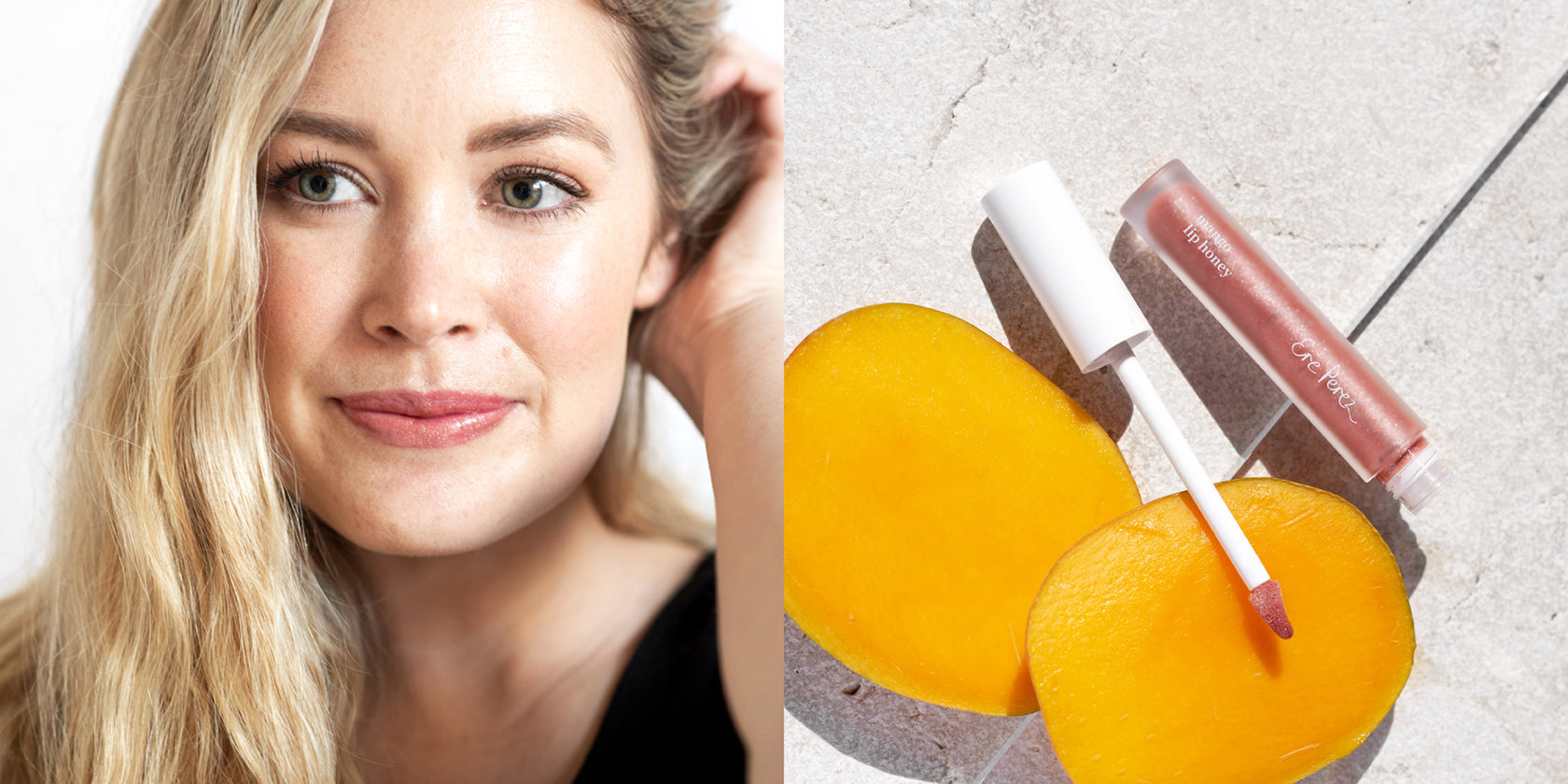 tropical days make us smile
Our favourite tropical fruit is mango. We love it so much we made it the star ingredient in our divine new vegan lip honey. Mango tastes like a tropical island, but it's also insanely good for our skin. Mango is filled with vitamins and minerals to enhance lip health and plump skin. These lip honeys are a syrupy gloss that glide on, with luscious subtle colour. You just have to try them. Here's the 4 awesome lickable shades:
Mango lip honey can be worn on a clean fresh face with a big smile! Or, as a complete natural look.
Here's How:
oat milk foundation - honey | arnica concealer - honey | vanilla highlighter - falling star | rice powder blush & bronzer - roma | avocado waterproof mascara - black | aloe gel lash & brow mascara - clear | almond brow pencil - perfect | mango lip honey
Smack your lips together and SMILE!
Sigue aquí el blog en español.