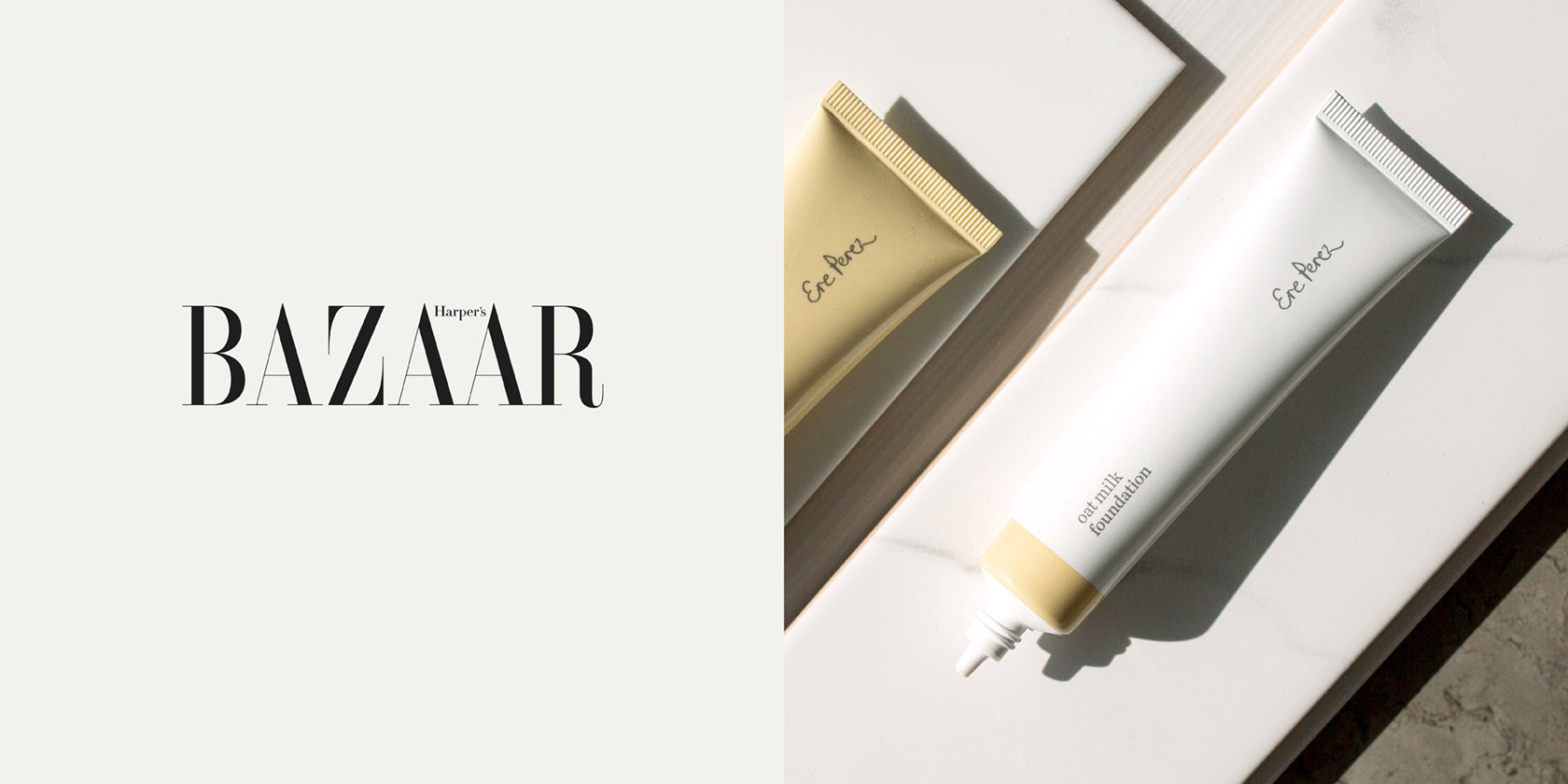 the best natural and non-toxic make up: Ere Perez in Harper's Bazaar
We are extremely proud to feature in Harper's Bazaar clean make up line up, "The Best Organic, Natural, and Non-Toxic Makeup".
Our best-selling Oat Milk Foundation is included in the top non-toxic products Harper's Bazaar listed, that you need to build the ultimate natural makeup kit.
"One of the things people don't realize about clean makeup is that it is an extension of skincare," says Tara Foley, founder of clean skincare retailer Follain. "A truly clean makeup product is going to nourish your skin."
As outlined by Harper's Bazaar, we at Ere Perez Natural Cosmetics pride ourselves on producing healthy, natural make up. Which is why our Oat Milk Foundation is at the top.
"The long-lasting, buildable Oat Milk Foundation is a lightweight base that won't clog pores, and its hydrating formula actually helps to improve your natural skin underneath. It's perfect if you like a dewy skin-like finish."
Read the article here.
Special thanks to Sarah Rose Adams @rose.and.rouge and Crème Collective @cremecollective.
Sigue aquí el blog en español.