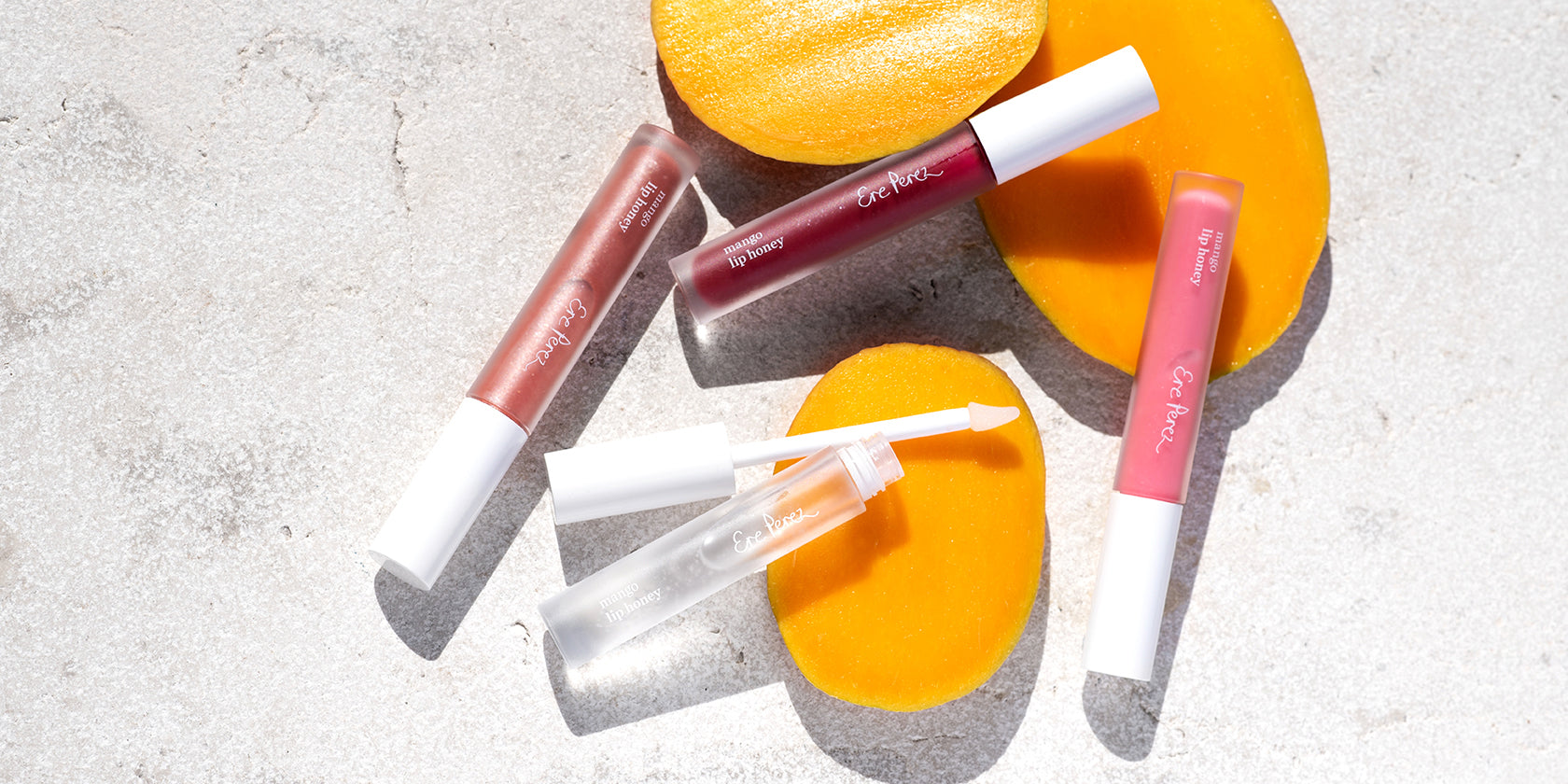 all about this beauty – mango lip honey
Lips go wild for mango! Get glossed with our NEW vegan lip honey. Wearable sheens add intense syrupy gloss and subtle colour. Ultra-nourishing hydration that stays on. Wild mango boosts lips with vitamins & minerals. Jojoba seed oil softens delicate skin. Won't dry out lips, just adds a juicy moisture layer. Never goopy, the honey-like texture is sticky enough to glide on smooth. Wear alone or over a favourite lipstick or stain/tint to add volume to your lips. You can crush, pop, chilli or glaze – one for you, one for your bestie. Enhances the look of thin lips for more pout. Lip honey is your gloss dreams come true.
Available in 4 luscious wearable shades: Glaze – quartz crystal clear
Pop – lollipop pink
Chilli – spicy nude
Crush – boysenberry purple
How to apply:
1. Dip the wand in the tube to collect gloss.
2. Apply to top and bottom lips.
3. Smack lips together and smile!
Sigue aquí el blog en español.