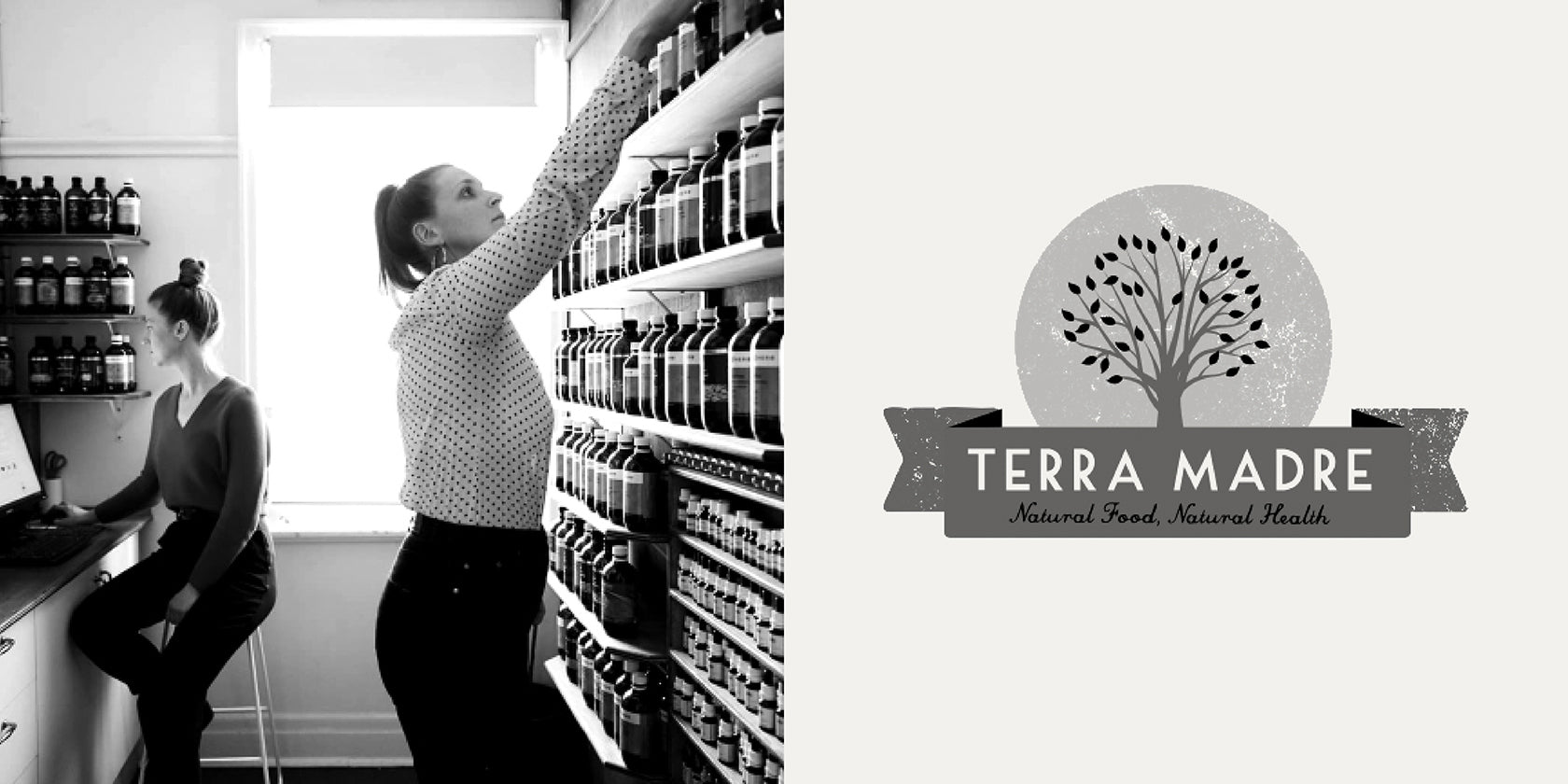 building a sustainable store
Nurturing the community through healthy organic products, one of Melbourne's favourite organic supermarkets and holistic health centers, Terra Madre are thoughtfully adapting their business to better the earth. Co-owner of Terra Madre, Ryan talks about how they reduce waste, energy and greenhouse gas emissions across all areas of their business. "Organic food and sustainability go hand in hand. Organic food isn't just about pesticide free produce, it's about also looking after our plant and the world we live in." From trading food scraps for chicken eggs, to investing in biodegradable packaging, Terra Madre truly practice what they preach.
"We are always looking to reduce our packaging." Ryan explains, "Our main fruit and veg grower packages our orders in reusable foldable crates, polystyrene gets sorted and sent back to the farmers, along with the plastic shrink wrap used to protect the palettes." Wax boxes are returned to the markets and cardboard boxes are either reused or crushed into compact cubes to be collected for recycling.
Terra Madre have a unique but commendable relationship with one of their egg farmers. "We have a relationship where they supply us with eggs and all of our fruit and veg scraps get boxed up and sent back to him where he can feed it to his chickens." Whilst making their own branded organic products, they naturally take the packaging in to consideration. Where possible, only biodegradable packaging is used, which are in turn, can be placed in your compost.
Along with natural and organic produce and beauty products, Terra Madre Northcote also offer a number of holistic services in-store their Wellness Clinic. Their experienced practitioners treat health issues from mood imbalances and digestive issues, to fatigue, allergies and skin concerns.
Photos via: @terramadreorganics
Check our retailers here.
Sigue aquí el blog en español.