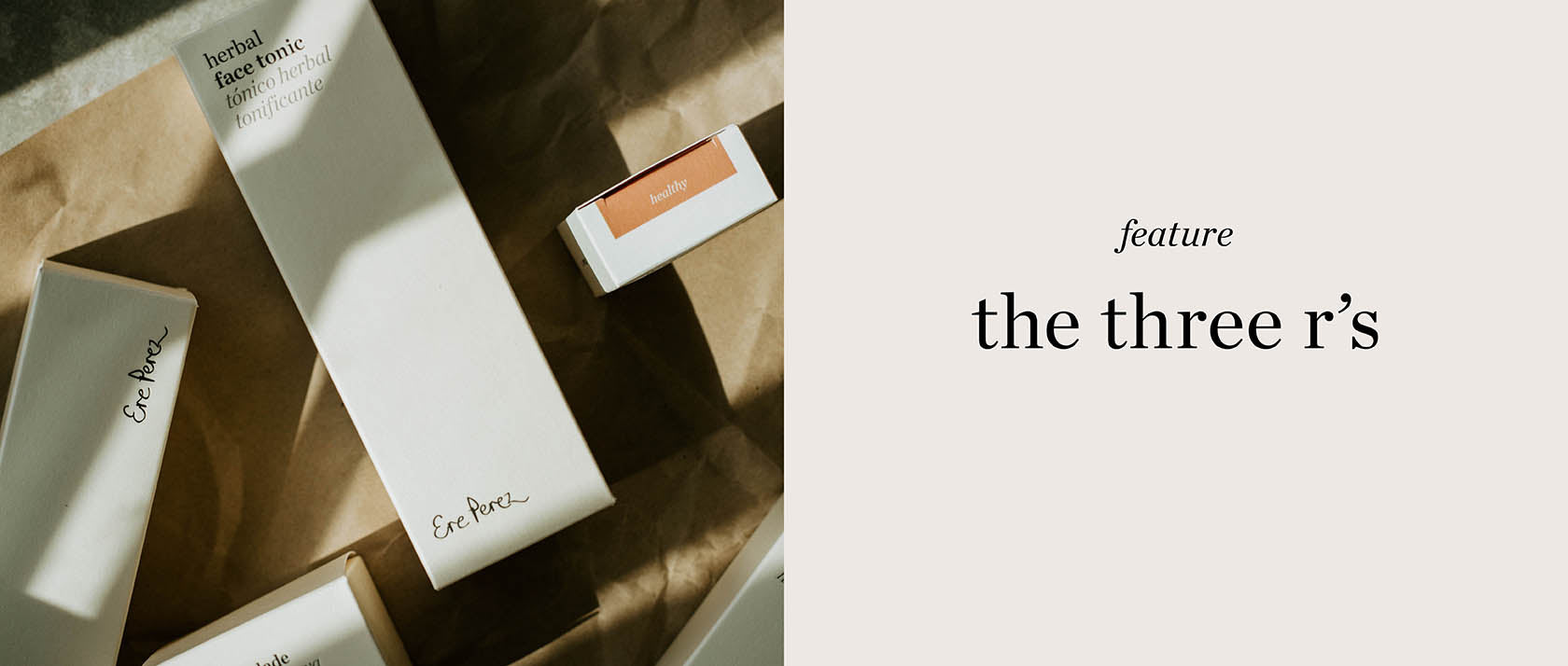 reduce, re-use and recycle – our packaging
For us, the quest to create beautiful, sustainable and ethical products never ends. We keep up with new technology & trends and we scour the globe for the best we can find, to help you make a conscious choice. We want what's good for you, AND what's good for the planet.
We spend a lot of time on our ingredients and formulations. We are natural high performance all the way. We are vegan and cruelty free. But we don't stop there: we care about what's inside the box – and the box itself.
Over the years our packaging has evolved with new innovations in sustainable and eco options. We now use a vegetable-based Eco Ink. It is more environmentally friendly as it is biodegradable, does not release excessive emissions when drying and is less toxic.
All our product's boxes are made with FSC (Forest Stewardship Council) certified paper. You will be able to see the FSC logo on our packaging when our boxes are made from certified printer. In some occasions our printers are in the process of certification hence we can't use the logo. Regardless, the paper is still FSC certified. The FSC MIX label means the wood within the product is from FSC-certified material, recycled material, or controlled wood.
What you can do
REFILLS: We make eyeshadow palettes with 6 individual shades. We also sell each colour separately as a refill! This is so you only need to buy the one that runs out. Great for:
1. your wallet
2. reducing waste & consumption
So, buy your eyeshadow refills when you need them!
REUSE: The frosted glass bottles in our skincare & makeup range are gorgeous! When the formula finishes, why not give the bottle a new life? All it takes is a quick rinse and you can re-use at home for storage, oils, kid's art, DIY beauty, craft etc.
RECYCLE: All of the cardboard packing is 100% recyclable and can be thrown into your household paper recycling bin.
We love innovating in new ways and can't wait to share the next sustainable evolution with you.
Photography:
Kayle Monet – @kayleemonet and Wilder Soul Photography.
Sigue aquí el blog en español.