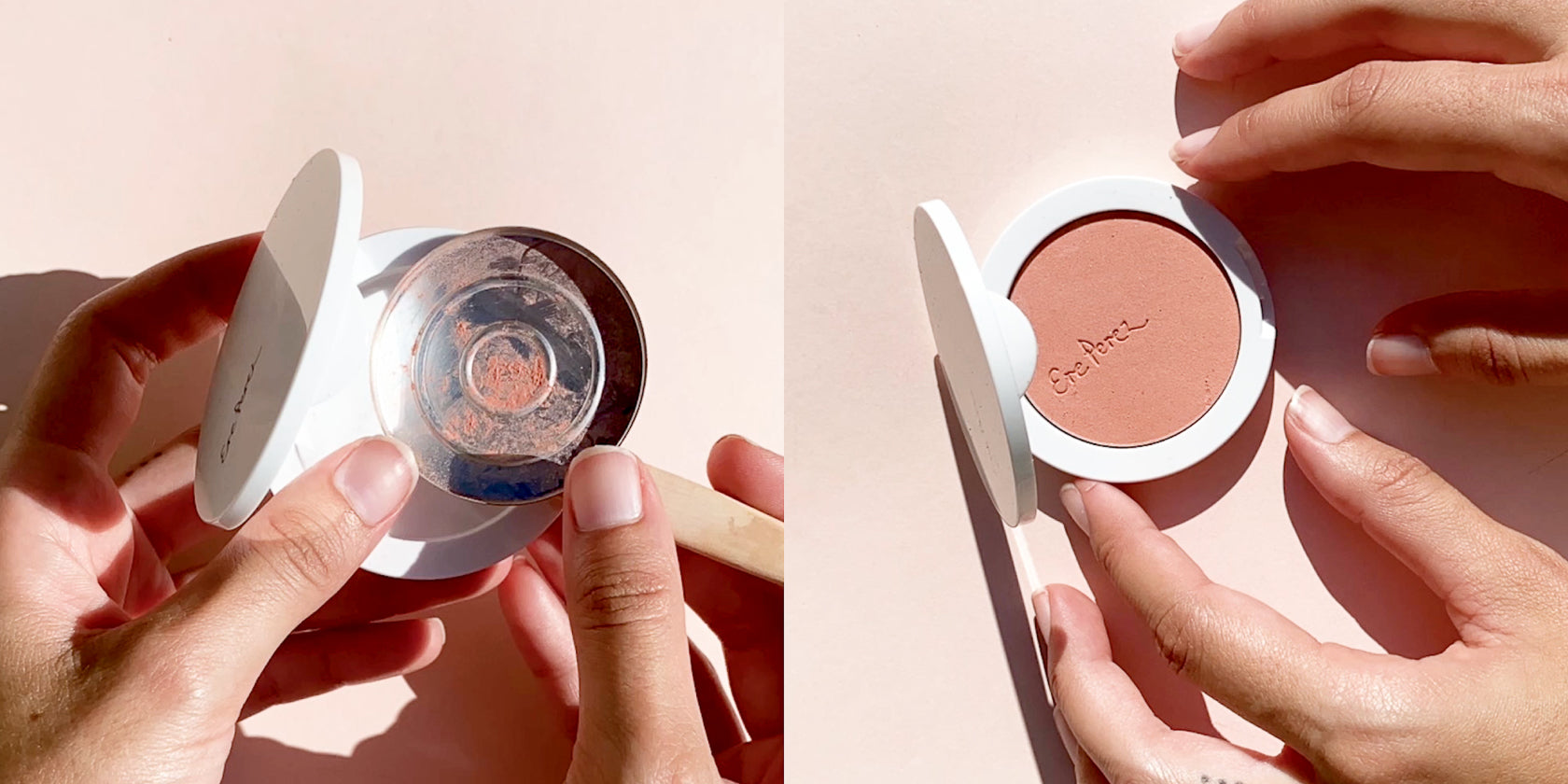 join the eco-lution & get into refillable beauty

Why you should reach for refillable beauty products

With our lifestyles gearing towards living more sustainably (we're talking reusable shopping bags at the supermarket, recycling our bottles and plastics, and even composting our food scraps), it was only a matter of time before our beauty regimens received a more eco-conscious touch, too. We've been so excited to see more and more refillable beauty products hit shelves of late, which is why we can't wait to tell you why it's a good idea to reach for these products. Read on to find out more.

Refillable beauty lets you repurpose your compacts!

Ere Perez face powders, such as the Tapioca Cheek Colour and Rice Powder Blush & Bronzer can be refilled. When you finish your favourite powder, you can buy the individual refill pans and place them in the matching case, minimising plastic use over time. Now that's smart.

Refillable beauty products work towards sustainability

The reason why refillable beauty products are here to stay is because they work towards a goal of being more sustainable. Take a look at all the single-use plastics in your bathroom - everything from your body wash to your shampoo is stored in a container that gets thrown out as soon as the product inside is used up. When you use a refillable beauty product, you are most likely going to reuse the outside plastic container, and simply have to replace the inside product (such as an eyeshadow or blush powder).




Refillable beauty can help reduce your carbon footprint

There are 5 R's when it comes to reducing your carbon footprint - refuse, reduce, reuse, rot, and recycle. When it comes to beauty, even our brand is on an eco-lution towards more refillable and we know it's the same for you as a consumer - you may not be able to refuse products that *aren't* refillable, but you can certainly aim to reduce your waste and reuse packaging by opting for refillable beauty products. Oh, and don't forget to recycle what you can from your beauty routine; just don't forget to rinse out your container before you pop them in the recycling bin.




SHOP REFILLABLE BEAUTY