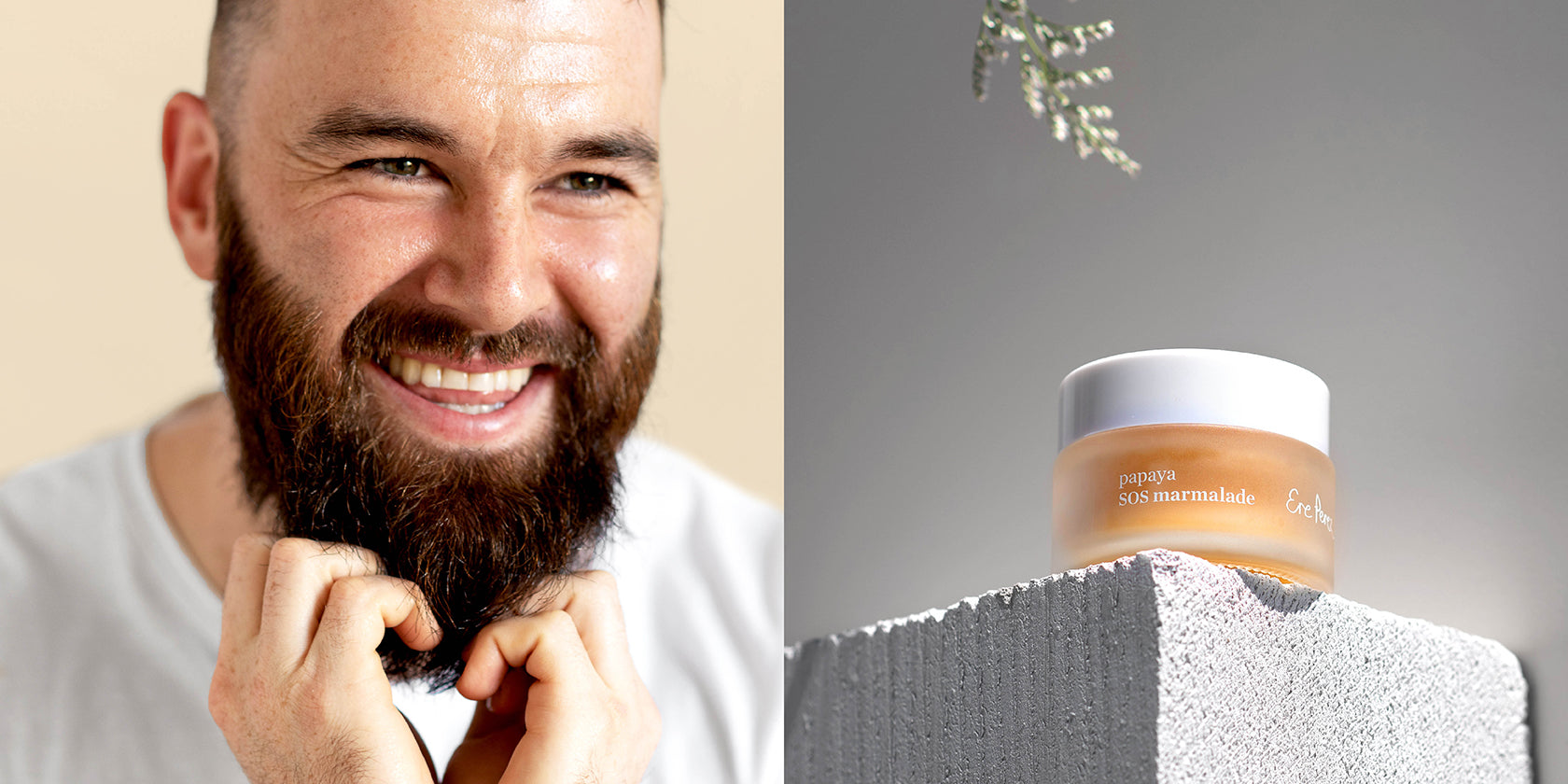 Beauty is universal. Beauty is also masculine. Skincare is for men too. Recent years have broken down the walls to men really getting into skin care. Looking after your skin is a way to defy the years, protect your largest organ and encourage self-care. Everyone can create a daily skincare routine that fits their needs, based on the principles of: cleansing off and hydrating on. This father's day, we think there's no better gift than that of gorgeous, healthy skin.   
We love simple beauty staples that nourish and we created our botanical skincare to be multitasking and beneficial to a diverse range of skins. Maximum versatility means you can share our clean beauty goodies with your friends and partners or gift them to the men in your life.   
One of our favourite new fathers, Josh, shares his daily routine:  
1. Cleanse
with ginkgo micellar water – wash off sleep or a busy day.
2. Tone
with herbal face tonic – adds a boost of moisture.  
3. Hydrate
with Australian blue cypress face nectar – for all over the face, neck and hands.  
4. Beard & hair
with papaya sos marmalade – like a beard balm and hair pomade in one!  
All orders placed this August are automatically entered to WIN an essential skincare kit in time for father's day. Place an order and win for a father in your life!