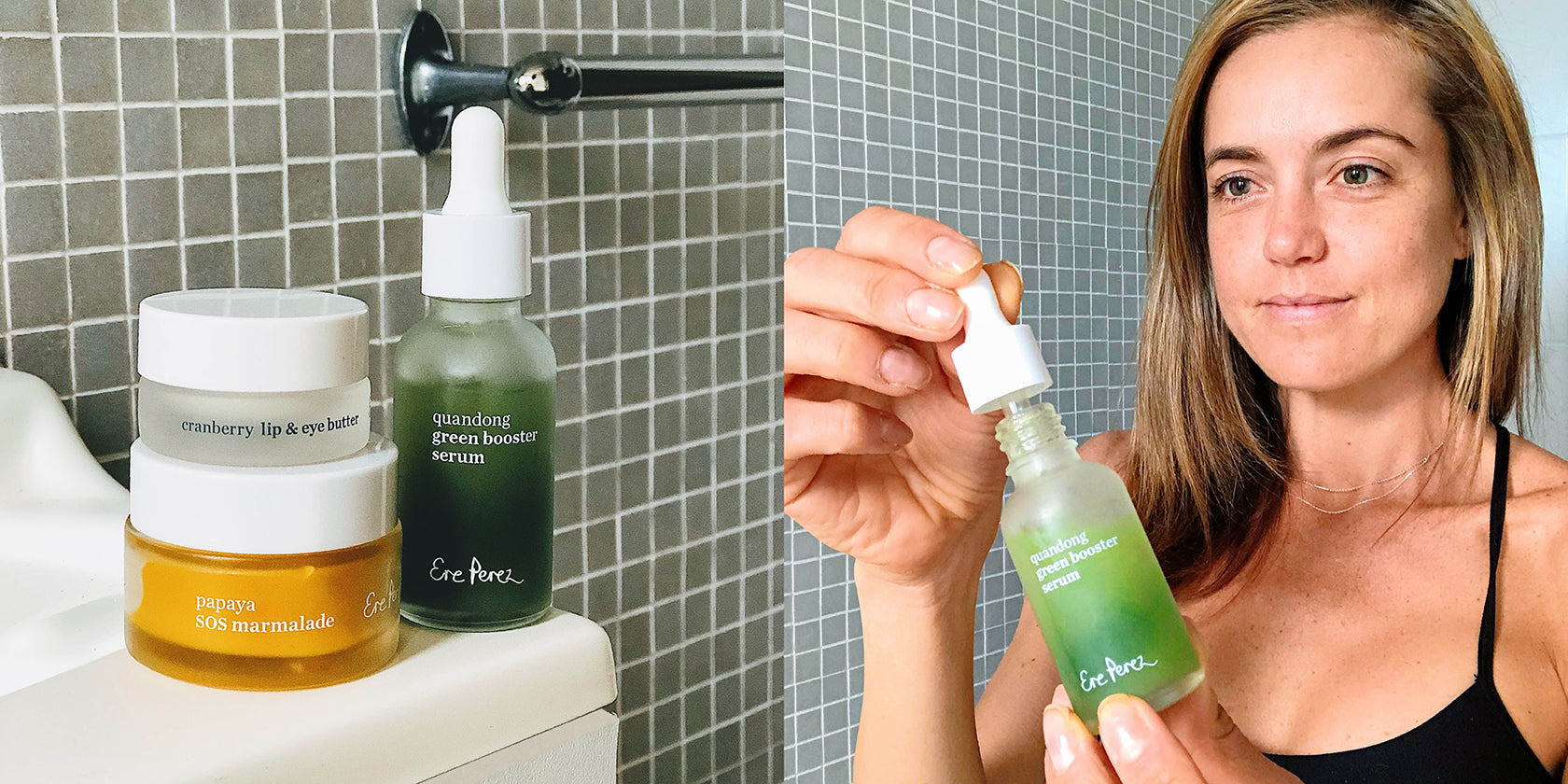 wellness meets beauty: best holistic night time skincare routine
Holistic skincare is not simply another term for organic skincare. And it's not a trend only for people who believe natural is the only way to go. It's actually a lifestyle, and an approach to health and balance. 
THE WHOLE-ISTIC APPROACH 
I believe in scientific foundations when it comes to skincare. I love how technology offers new and effective solutions in medicine, health and cosmetics. A holistic health approach simply means treating something as a whole, and not just parts of it. So here is my simple holistic night time routine… 
Nourish your skin with the right ingredients. Get familiar with your own skin. Know what it likes and what it needs. Skincare is a long-term game and is meant to nurture the skin (inside and outside). Stay away from harsh, stripping products. Most importantly, establish a fixed skincare routine – give it the care it deserves every single day and night. 
Double-cleanse. Whether you wear makeup or not, a thorough cleanse is essential in the evening. It will remove dirt, pollution, dead skin cell buildup, excess oil, and, yes, makeup if you wear it. You should never go to bed with an unwashed face as all of those impurities will just sit on your skin, clogging pores, triggering inflammation, and disturbing your skins microbiome. 
Use heavier and more potent products at night. If you've ever wondered why there's such a big emphasis on the difference between night time and daytime routines, it's this: the skin is more permeable at night, meaning it's more receptive to products; however, that also means your skin loses significant hydration as you sleep. So if you want to make the most out of your beauty sleep, consider using your stronger active ingredients in the evening, plus applying a heavier moisturiser to seal it all in.  
The evening is the perfect time for a mini spa. Here are a few of my favourite night time products from Ere Perez: 
Green Booster Serum to boost, support and nourish. 
I add 2 drops of this serum to my face at night after I've cleansed and before I moisturise. It is amazing at reducing lines and calming inflamed skin. This serum helps improve skin elasticity and improves dryness – a great overnight boost. 
Cranberry lip & eye butter is the ultimate beauty butter for lip and eyes to regenerate skin.
 I make sure to lightly dab this on around my eyes and lips just before bed.  
Papaya SOS marmalade skin rehab is a soothe all balm to repair, protect and rescue skin.
I like to keep this on my bed side table for any skin emergencies I may have. 
If you want to wake up to a glowing, well-rested complexion, you need to prioritise a night time routine. 
by kirsten scott
@kirstenscotthealth