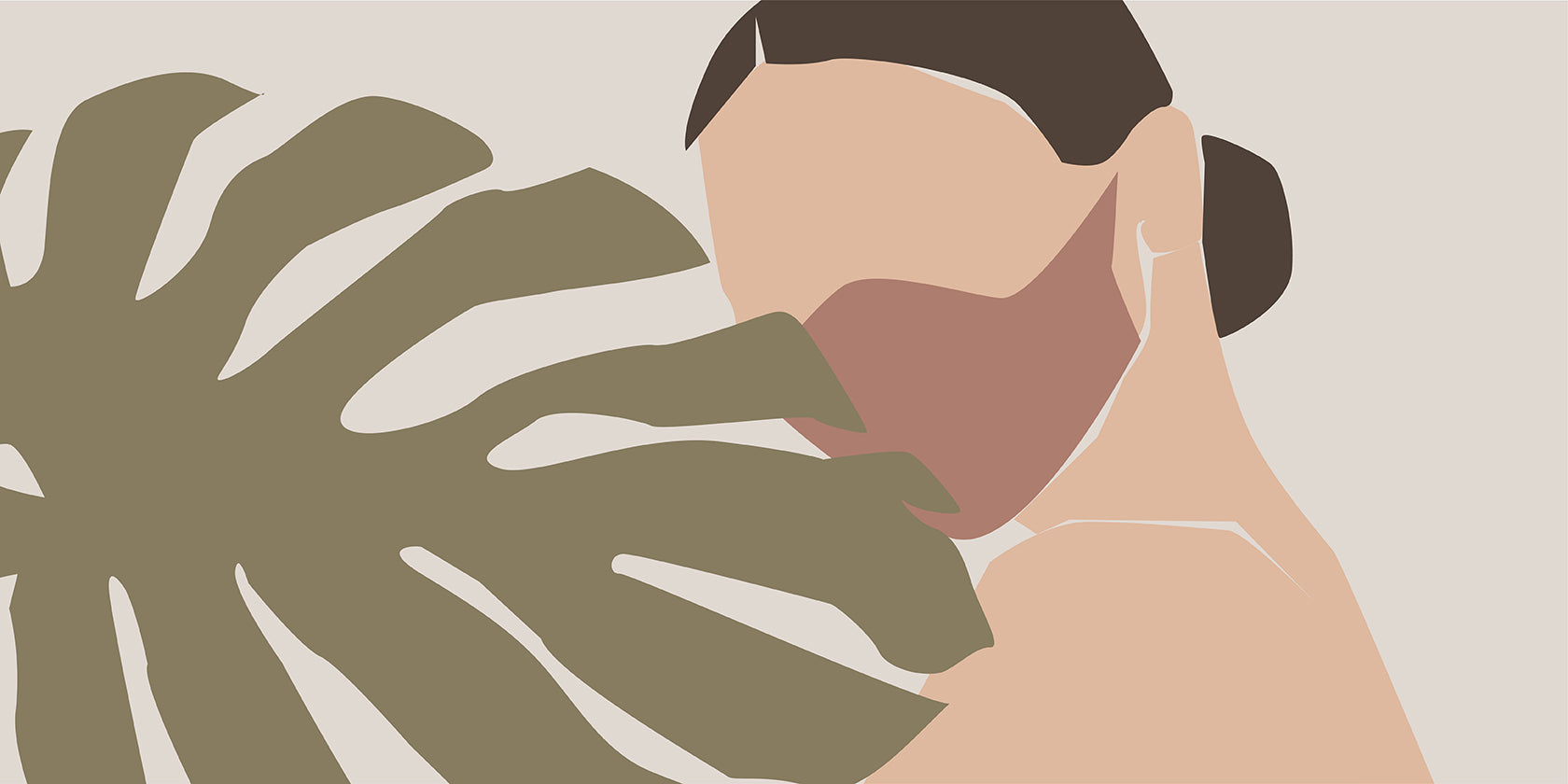 maskne: 6 natural ways to treat mask-related breakouts
Many of us are dealing with a skincare phenomenon we probably wouldn't even ever have heard of before 2020 — maskne. Wearing a mask is now the new normal to protect ourselves and others from coronavirus, but an unfortunate downside to keeping our faces covered is maskne. Pimples, acne, and skin irritation form in the warm and bacteria-friendly environment that lives between our masks and our skin. We're here to share a few simple skincare tips to help your skin stay blemish-free even if you wear a mask daily. 
1. Cleanse Gently
Resist the urge to aggressively fight your mask-related blemishes — your skin is already experiencing enough stress in the form of added humidity and friction from the mask-wearing. You'll want to use a gentle cleanser to remove excess bacteria and sweat from your face. Our Gingko Micellar Water contains a gentle formula that cleanses skin with natural ingredients like hydrating aloe vera and antioxidant-rich ginkgo biloba to help unclog pores and smooth skin. It's vegan and doesn't contain any parabens or sulfates. In addition to cleansing, it also calms and conditions your skin. 
2. Hydrate and Refresh
While you can't cleanse your face every time you remove your mask, you can certainly refresh your skin with our Herbal Face Tonic. It features a blend of green tea, witch hazel, citrus, geranium, aloe vera and rosemary which can help revive your skin and deliver antioxidants — just what it needs after being covered with a mask. You can also use this product over makeup to revive your skin. 
3. Moisturiser
It's important to moisturise and strengthen your skin's barrier during this time of mask-wearing as it experiences more friction than usual. Our Moringa All Beauty Crème has a light and airy texture which melts into skin to soothe and moisturise. It contains Vitamin A and amino acids which help accelerate cell renewal, perfect for skin that's covered by a mask frequently. It also contains Vitamin E which encourages healthy skin. Don't skip using moisturiser because it can leave your skin imbalanced and can lead to breakouts. 



4. Use a Face Stone
Through wearing the mask your skin will experience more stress, so treat yourself to some facial R&R occasionally. Our Quartz Sculpt & Lift Face Stone has therapeutic benefits; while you massage your skin it stimulates lymphatic drainage and kickstarts micro-circulation. It can also help release any facial tension you might have developed through wearing a mask. Our device can help reduce puffiness and make you skin look more radiant. 
5. Calm Your Skin With a Face Oil
End your day with a little skin nourishment to help your complexion recover overnight. Our Australian Blue Cypress Face Nectar features natural antioxidants and calming anti-inflammatory properties which help your skin recover. It also reduces the signs of dehydrated or stressed skin. Massage into skin after cleansing, letting your skin absorb the blue cypress, camellia, jasmine flower, jojoba, cedar wood and rice. You'll wake up with a youthful, glowy complexion the next day. 
6. Wash Your Mask Regularly
This is a simple but very important tip — wash your mask frequently as oil and bacteria are trapped on the mask with continued use. The environment can easily lead to acne, pimples, or skin irritation. Keep several masks on hand that you can throw in the laundry, ideally daily to avoid breakouts. 
Photo by Pille-Riin Priske on Unsplash