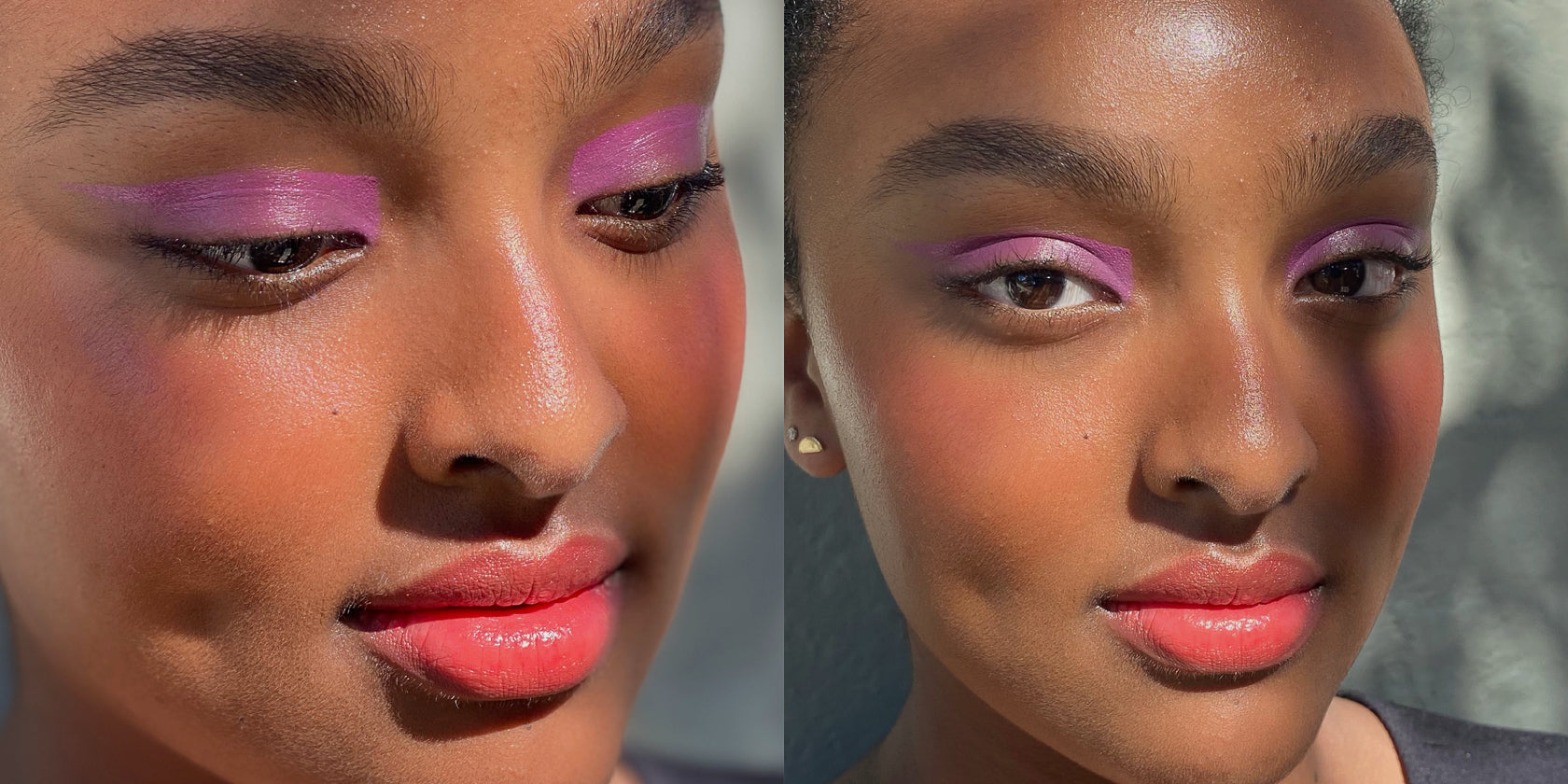 all vegan carrot colour pots

Hydrating, multitasking and all vegan, Carrot Colour Pots are versatile cream blushes that pack a punch of vibrant colour. 



With the help of the Eco Vegan Multipurpose Brush I applied Oat Milk Foundation to make the skin more uniform & glowy.

My favourite Carrot Colour Pot, of the moment is hello, which I spread on cheeks towards the temples using fingers or the Eco Vegan All-beauty Brush. You can also go up towards the nose for a sun-kissed effect.

We chose the same shade of Carrot Color Pot (Hello) to add some color to the lips by applying a light coat with the Eco Vegan Lip and Conceal Brush. Applying more layers builds the colour and makes it more intense.

Now for that wow factor - the geometric eyeliner. We chose Carrot Colour Pot in hey and apply the product with the help of the beveled brush Eco Vegan Line & Blend.


You can finish the look applying mascara and Vanilla Highlighter on the high cheeks.
Thanks Bruna Reis,
EP Head Makeup Artist
@brunareiss