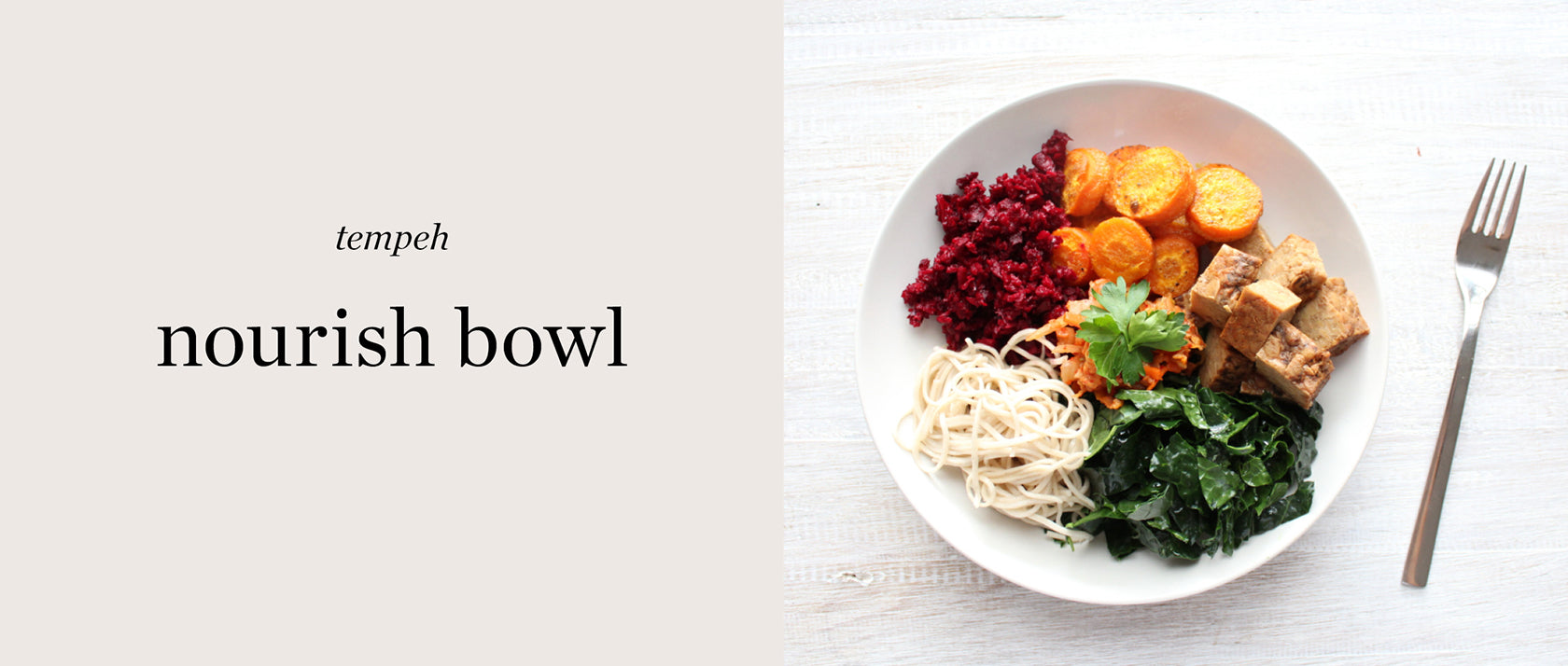 Steph Wearne is a Nutritionist and holistic foodie whose recipes are a revelation for anyone wanting to fuel their body with good food that is balanced, easy and seriously delicious! As well as being a creative recipe developer that has contributed to many books, Steph is also a cooking class guru and loves to share her passion and knowledge around nutrition through her blog - Body Good Food, as well as seminars and speaking events. When she isn't in the kitchen, Steph is running a training and nutrition studio in Melbourne) with her partner Jack, and is also Head of Nutrition for 28 By Sam Wood. In her spare time Steph loves to downward dog, go on coastal or country road trips, and eat chocolate...dark and homemade of course!
Serves 1
◦ 100g Tempeh, cut into cubes
◦ 2 teaspoons extra virgin olive oil
◦ 50g soba or buckwheat noodles
◦ 1 cup kale leaves, roughly torn
◦ ½ carrot, cut into 0.5cm rounds
◦ ¼ cup raw beetroot, grated
◦ ½ tablespoon kim chi or fermented veggies
Preheat the oven to 180⁰C. Massage 1 teaspoon of oil into the kale leaves. Bake in the oven for 10 minutes or until crisp – watch carefully not to burn! Set aside.
Cook the noodles according to packet instructions. Meanwhile, heat a fry pan to medium-high heat and fry the tempeh and carrot for 3-4 minutes each side.
Drain the noddles and plate up with the carrot, tempeh, beetroot, kale chips and top with kim chi. Drizzle with 1 tablespoon extra virgin olive oil. 
Recipe by Steph Wearne: Instagram, Facebook, Website.
To learn more about Ere Perez, click here.
Sigue aquí el blog en español.