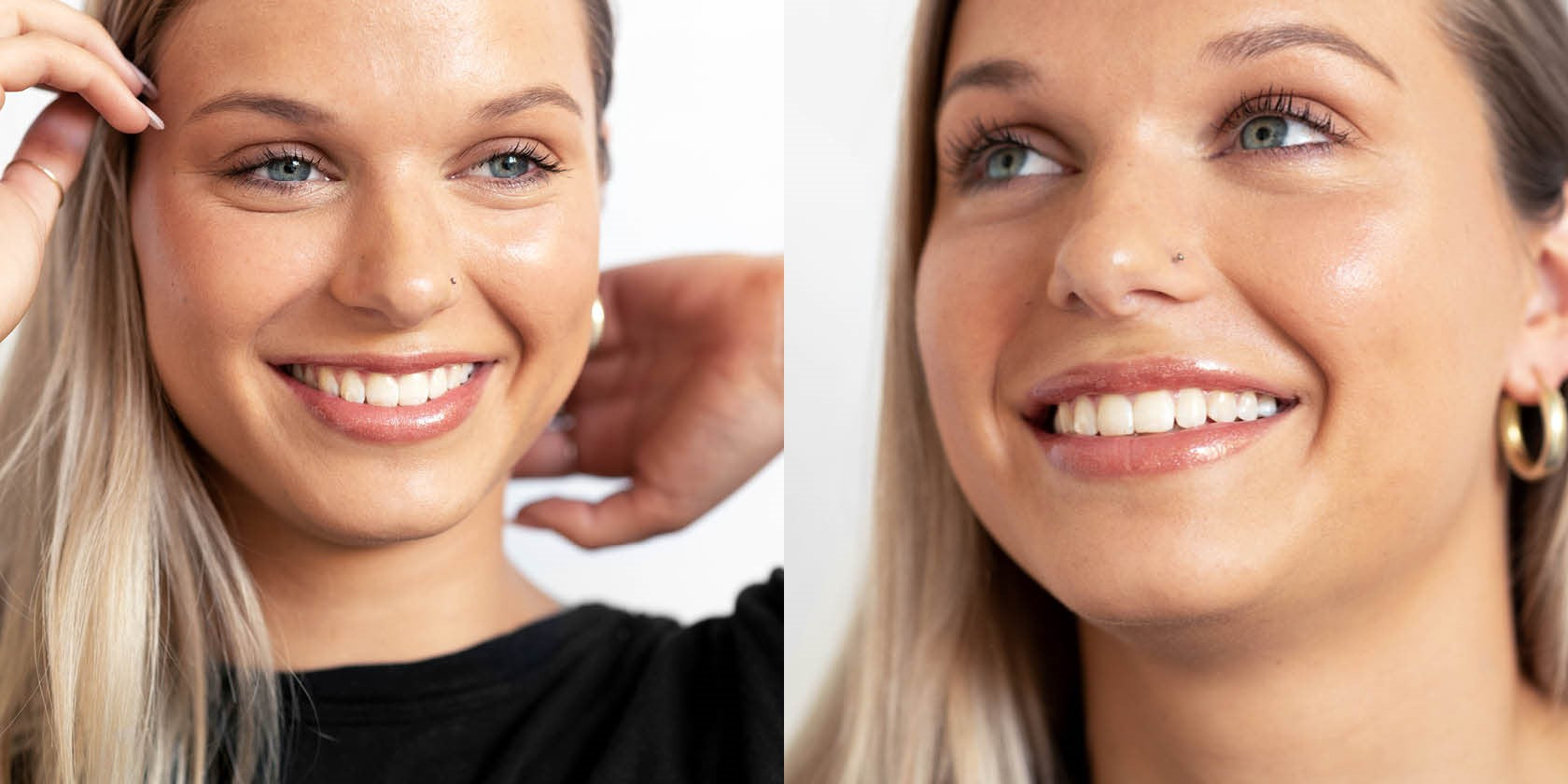 We are clean beauty. We are nourishing formulas. We are botanical ingredients. We are one of Australia's most established natural brands! No one knows natural makeup like we do.  
You may have a lot of our beauty creations, or just a few. Our range works on their own or in combination with your other favourites, but we wanted to take a moment to show you what our makeup can do.  
Here's a full-face of Ere Perez gorgeousness, featuring our model Darci.  She lent us her fresh complexion and let our makeup artist work some magic. We hope you enjoy!  
INGREDIENTS:
oat milk foundation – chai | arnica concealer – chai | vanilla highlighter – sun halo | rice powder blush & bronzer – roma | natural almond mascara – black | almond brow pencil –perfect | mango lip honey – chilli (shimmer nude)  
METHOD:
1. Prep face with oat milk foundation – chai and arnica concealer – chai .
2. Add perfect healthy colour to cheeks and eyelids with rice powder blush & bronzer – roma.
3. Highlight cheekbones and brow bones with  vanilla highlighter – sun halo.
4. Use natural almond mascara – black to gloss up your lashes!
6. Neaten brows with almond brow pencil – perfect.
7. Hydration & colour in one! Dab mango lip honey – chilli (nude shine)