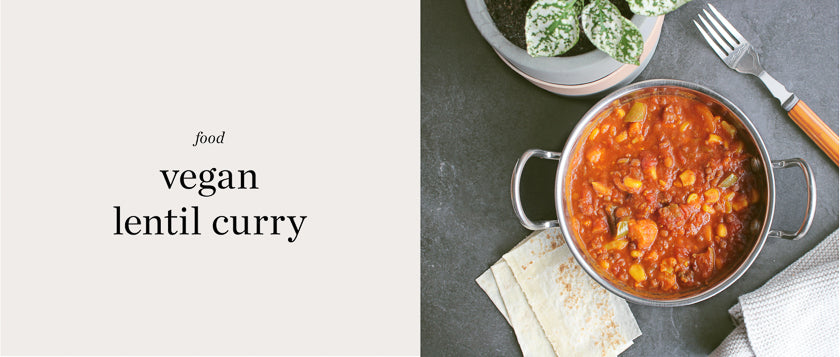 Diana Tencic, food coach at BodyBeWell says: "Food and fitness are my life – and in that order too. We place so much emphasis on training our bodies while forgetting the essential fuels our bodies require. For me, it's the combination of these two in balance that are the key to achieving a leaner, stronger, fitter you."
Please read here on Diana's delicious Vegan Lentil Curry.
Ingredients
◦ one tin organic lentils water drained
◦ 2 mushrooms finely sliced
◦ 1/2 carrot sliced
◦ 1 small corn cob kernels removed
◦ 1/2 a green capsicum
◦ teaspoon chilli flakes
◦ tin of organic tomatoes
◦ tablespoon rice malt syrup
◦ salt and pepper
◦ teaspoon of keens chilli powder
Step by Step (serves 2)
1. In a medium size pot heat olive oil on medium flame.
2. Add your chilli flakes and chilli powder.
3. Once they become aromatic add your mushrooms and carrots in.
4. Sautée for a few minutes then add your capsicum.
5. Cook for a further 2 minutes then put in your organic tomatoes.
6. Add your tin of drained lentils and the rice malt syrup. Then add your corn.
7. Simmer on gentle heat for about 40 minutes checking every 5/10 minutes.
8. This recipe can be frozen.
Recipe by Diana Tencic, food coach and blogger at BodyBeWell : https://www.bodybewell.com.au
To learn more about Ere Perez, click here.
Sigue aquí el blog en español.