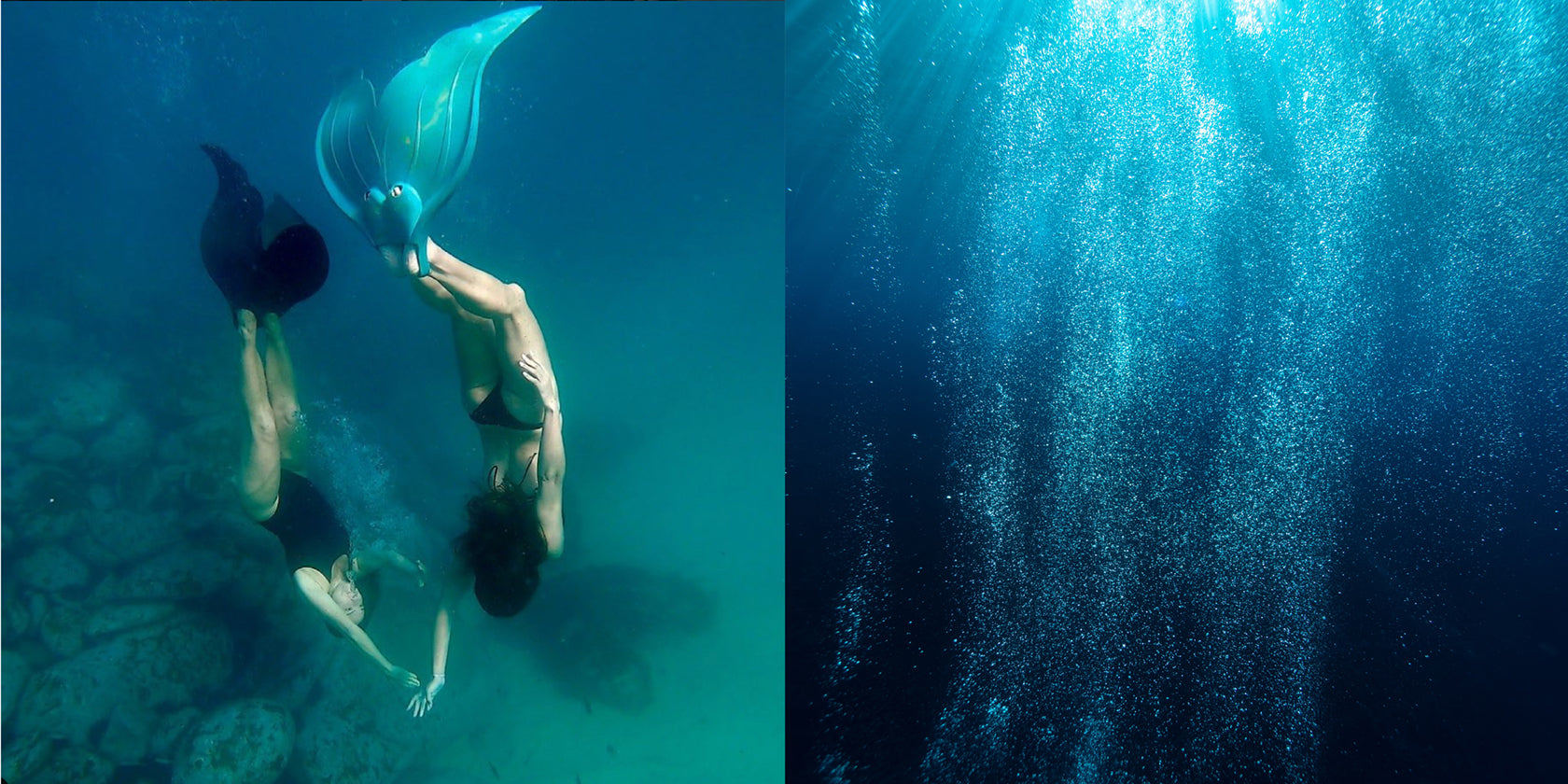 wellness begins in the mind
Eve White is a model, actor, influencer, yoga teacher and professional dancer. She is a proud Aboriginal "Wiradjuri" woman and teaches 'Connection to Country' yoga classes interweaving aboriginal culture into a yoga practise in yoga schools and aboriginal healing centres. She is working with yoga Australia to bring a reciprocity action plan, taking yoga on country and creating a cultural competency course for yoga teacher training courses. She also created "mermaidfit", an underwater swimming program with monofins.
"In 2015 I launched MermaidFit program, incorporating all the things I love: yoga, chi gong, dance and mermaiding. My inspiration came from posing underwater as a mermaid with my youngest babe for the launch of a website.
Mermaidfit is not just putting on MerFins and posing like a pretty mermaid. For me it's a lifestyle. It's an ethos, freedom, connection with like-minded others. It is about coming together and celebrating being alive. Learning to swim in alignment with the water, going with flow in and out of the water, embracing the flow.
Wellness begins in the mind. It is a choice with every word we speak and action we take, as they all have a ripple effect on our overall wellness. I believe that every day we need to detox as there are so many toxins in our external environment.
It is not just what is placed in our body but on our body that can be detrimental to our health.
I look at things holistically: the effect that our actions have on our environment is something I'm very passionate about. I like to look at how my Aboriginal ancestors lived, only taking what is needed and not accumulating any toxic waste, waiting for the grout to ripen before picking it.
I am super passionate about living like our ancestors which now means living futuristically.
Reusing everything so not to accumulate more waste in our beautiful environment.
I love sharing my joy of movement and showing others how to heal and cleanse the body by drawing upon the abundant universal energy.
As a mother of 3, I am passionate about passing on these ancient wisdoms.
I love watching my children grow into leaders of the future and my husband's passion for music and truth talk.
As a performer, I am sometimes called to wear makeup and I love Ere Perez products as I know that I am not eating toxins. I especially love the smooth feel of the "olive oil lipsticks", and the "Australian blue cypress face nectar" as it rolls my passions into one."
More about Eve White: Instagram, Web.
Yoga teacher- My Asana and Sukha Mukha , Heart dancer , Nellys Aboriginal healing centre , Professional Cultural Dancer, Retreats coming next summer