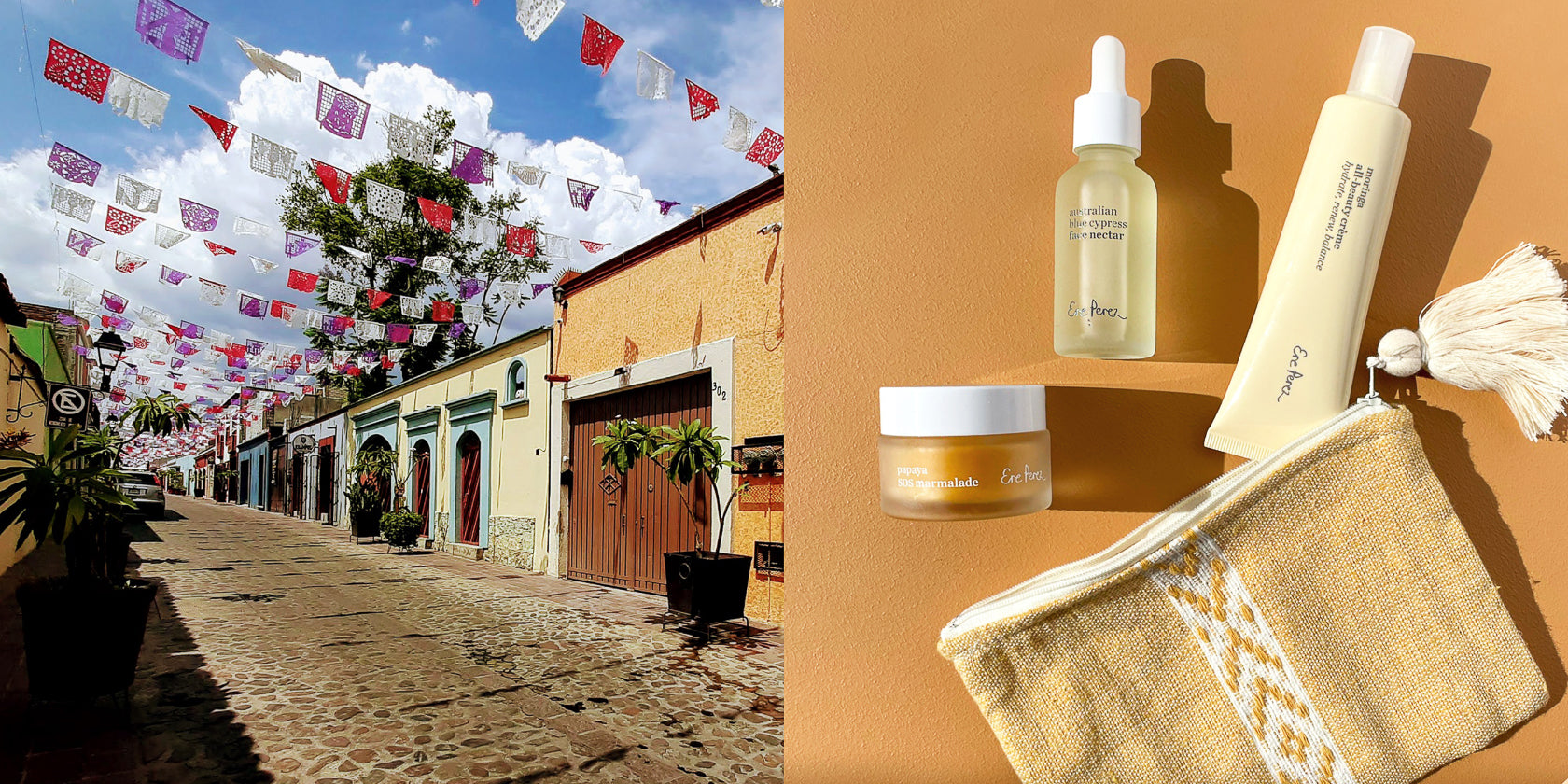 bringing a little bit of mexico to you

Bag a beauty bundle + get your FREE GIFT! All skincare + makeup bundles now include a woven colour clutch. Plus, we've added 3 new bundles for you to explore: Share the Care Kit, Essential Base Kit & Dream Brow Bundle.

These versatile bags celebrate Ere Perez's Mexican roots & heritage. We can't travel the world currently, but these little beauties make us think of past adventures and dreamy holidays to come. These clutches are ideal as makeup bags, travel companions, wallets or clutches for a party (when we are out and about in the world again!) 




Crafted for us in Oaxaca, in the central valleys of Mexico and created by skilled artisans, these colourful bags are made with natural fibres in traditional local designs.

The weaving is done thread by thread and requires great concentration, patience and skill. The process of weaving is like playing a song on a musical instrument, synchronizing the specific pads on the pedals and launching the shuttle at exact times to obtain the desired patterns.

Through this collaboration we are supporting Mexican artisan communities.

All our makeup + skincare bundles come with a GIFT of one of these gorgeous bags. We hope they put some colour in your day!