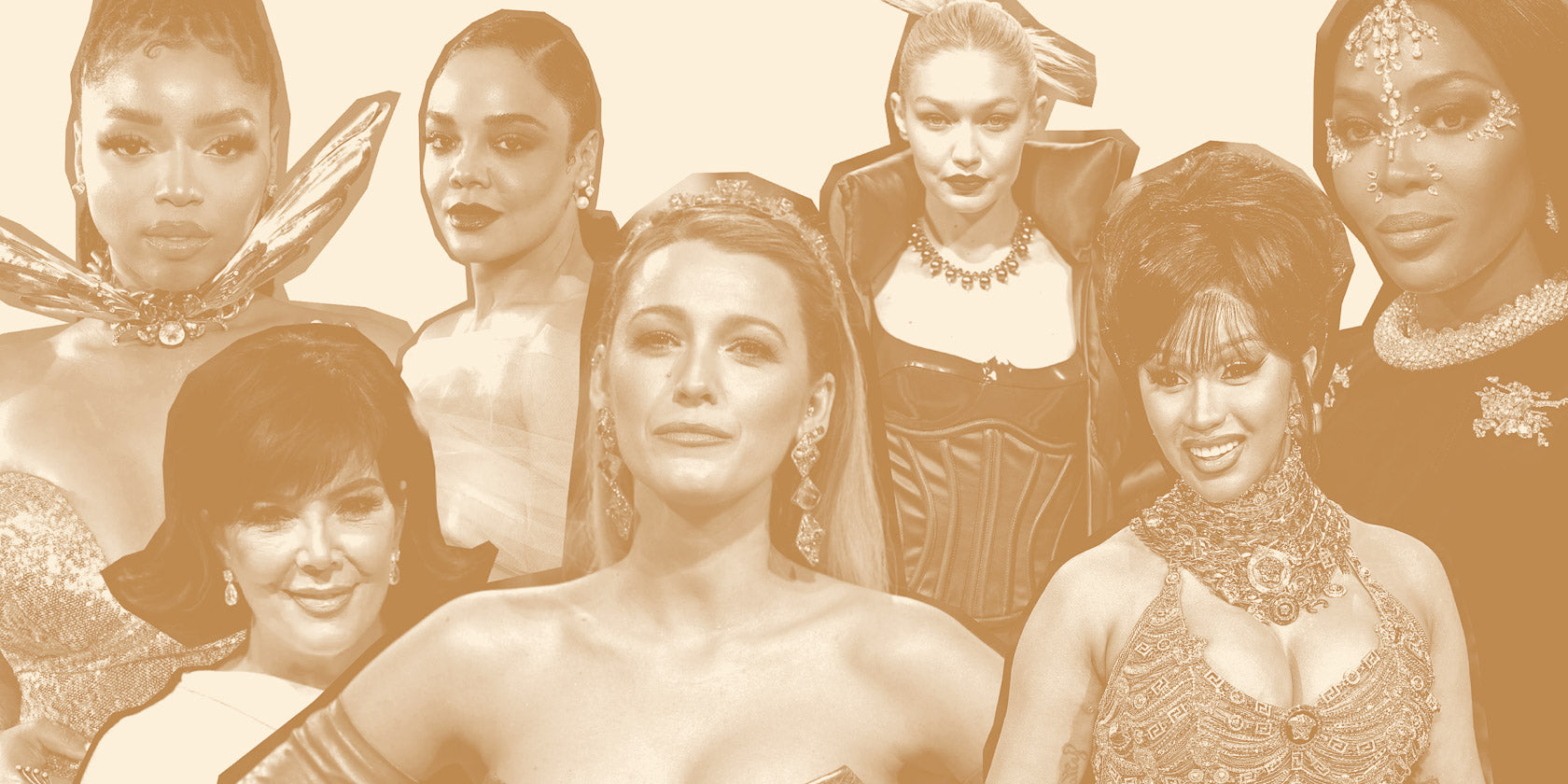 Best in Beauty at Met Gala 2022


"Fashion's Biggest Night" treated us to the most striking and beautiful looks at this year's Met Gala. The bright blush and bold lips screamed romantic glamour for the 2022 theme, The Anthology of Fashion.
 The amazing costumes and striking makeup showcased the most incredible statements. From Isabelle Boemeke's swirly eyeliner, to Jessie Buckley's drawn-on moustache, served a tribute to the theme among celebrities.
Check out some of our favourite looks of the night, and the Ere Perez products to help recreate for your next night out.


 Tessa Thompson 

Carrot Colour Pot – Holy
Rice Powder Blush & Bronzer – Brooklyn
Coco Crayon – Rebel

Blake Lively
Olive Oil Lipstick – Birthday
Oat Milk Foundation – Caramel
Rice Powder Blush – Bondi

Kris Jenner

Carrot Colour Pot - Healthy
Corn Translucent Powder
Jojoba Eye Pencil – Forest

Gigi Hadid

Quinoa Water Foundation – Rise
Beetroot Cheek & Lip Tint – Joy
Tapioca Cheek Powder – Paris

Naomi Campbell

Jojoba Eye Pencil – Black
Mango Lip Honey – Glaze
Acai Lip Pencil – Shy
 
Chloe Bailey
Aloe Gel Lash & Brow Mascara
Coco Crayon – Brave
Jojoba Eye Pencil – Gold




Cardi B 

Avocado Waterproof Mascara
Acai Lip Pencil – Pout
Mango Lip Honey – Glaze